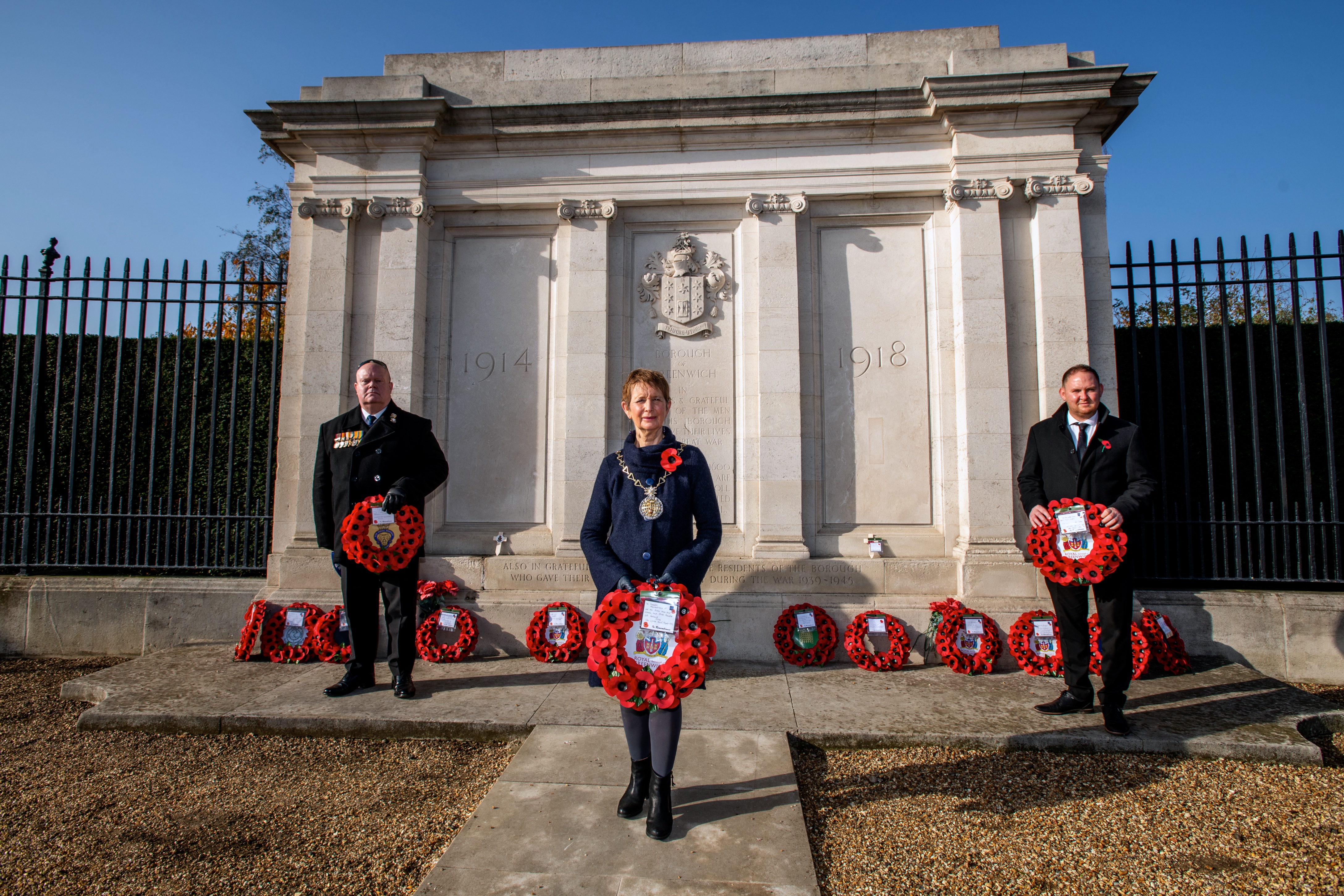 Published: Wednesday, 28th October 2020
Despite the current restrictions, the Royal Borough of Greenwich is still hoping to do Remembrance Day justice around the borough.
With our strong ties to the army and the Royal British Legion, it saddens us that we are unable to meet with everyone to pay respects to the fallen and their families, but Royal Greenwich is encouraging residents to continue to remember from home.
Remembrance Day honours those from all backgrounds, faiths and cultures who serve to defend our freedoms and ways of life. From Remembrance Sunday to Armistice Day, we remember the service and sacrifices of the Armed Forces community from Britain and the Commonwealth. This includes remembering veterans, serving troops and their families.
David Randall, Branch Chairman of Royal British Legion Thamesmead & Abbey Wood Branch said: "At this time of great disruption to us all, it is important that we all take a few minutes of our time to remember all service men and women who have made the ultimate sacrifice in defending the free world and those who continue to serve in our Armed Forces today."
The latest government advice suggests that outdoor Remembrance events can go ahead, therefore, we have still been laying wreaths around the borough. Cllr Linda Bird, The Mayor of Greenwich, Cllr Danny Thorpe, Leader of the Council and Cllr Adel Kharieh, Cabinet Member for Culture, Communities and Equalities will be joined with other counclliors and members from the Royal British Legion to lay wreaths in groups no larger than six and will be observing social distancing.
Unlike before, there have not been long ceremonies, but just a wreathlaying. Photos of these events will be shared on our social media after the ceremonies have taken place to avoid crowds gathering in the memorial spaces.
Unfortunately, our planned Armistice Day live stream service on Wednesday 11 November has been cancelled following new lockdown measures. Instead, Cllr Linda Bird, The Mayor of Greenwich and Cllr Danny Thorpe, Leader of the Council will be holding a two-minutes silence outside Woolwich Town Hall on 11 November.
Cllr Linda Bird, Mayor of Royal Greenwich said: "We take this time to remember all the men and women from many cultures and backgrounds who have given their lives in service, so that we can be free. Our strong ties to the army and wide Nepalese community is a reminder of how important remembrance is to us - particularly during this very difficult time. It is my honour to lay wreaths on behalf of the people of Greenwich."
The Poppy Appeal needs your help more than ever this year as poppies will not be sold on streets and in shops as usual. You can support by fundraising, putting a poppy poster in your window, or even sell 20 poppies yourself! Find out how to get involved at www.britishlegion.org.uk