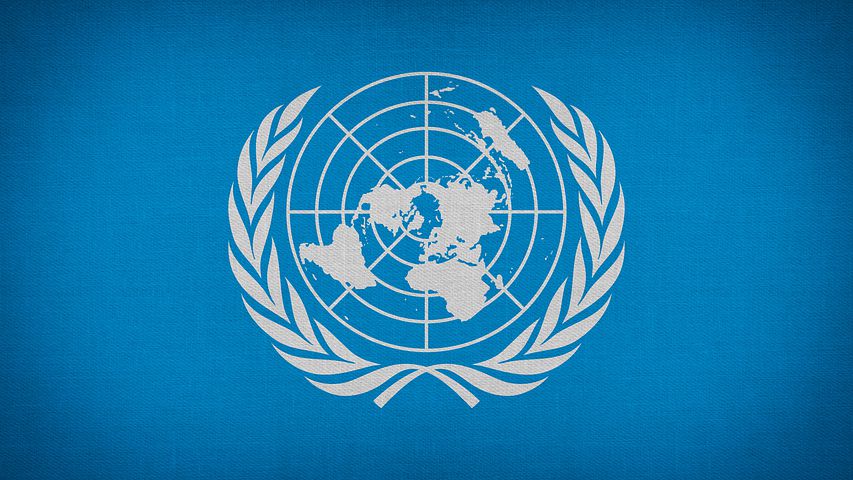 Published: Thursday, 22nd October 2020
UN Day is celebrated annually to commemorate the day that the United Nations officially came into existence and countries around the world came together to sign the UN Charter.
On Saturday 24 October, Cllr Denise Scott-Mcdonald, Deputy Leader of the Council and Cllr Linda Bird, the Mayor of Royal Greenwich will raise the United Nations (UN) Flag above Woolwich Town Hall to support the 75th anniversary of UN Day. The flag will fly above Woolwich Town Hall for one day and will be lit up in blue lights on the night of 24 October. Cllr Linda bird will be reading the opening words of the UN Charter 'We the peoples' to reaffirm our promise of an equal and safe home for people of all ages to live, work and play. Our two councillors will be joined by a few representatives from the local branch of the United Nations association.
Neville Grant, the Chairman of Blackheath and Greenwich branch of the United Nations Association (UK), said: "We are so pleased that the Royal Borough is celebrating the 75th Anniversary of the founding of the United Nations, which continues its vital role in bringing nations together to deal with international issues that no one state can hope to solve on its own."
The Royal Borough of Greenwich stands in solidarity with those who are facing social, physical, economic and environmental threats all over the globe.
Cllr Linda Bird, The Mayor of Royal Greenwich has said: "Today, the whole world is facing a threat of something that we could have never predicted. UN Day comes as a reminder that Royal Greenwich is not alone, and that positive change can happen despite a crisis like the COVID-19 pandemic. We have seen strangers turn into friends with the help of the community hub, our environment champions keeping the streets clean and heartwarming messages on our Residents' Rainbow trees."
To find out more about United Nations day and why it is so important in times like today to support each other head to: https://www.un.org/en/observances/un-day