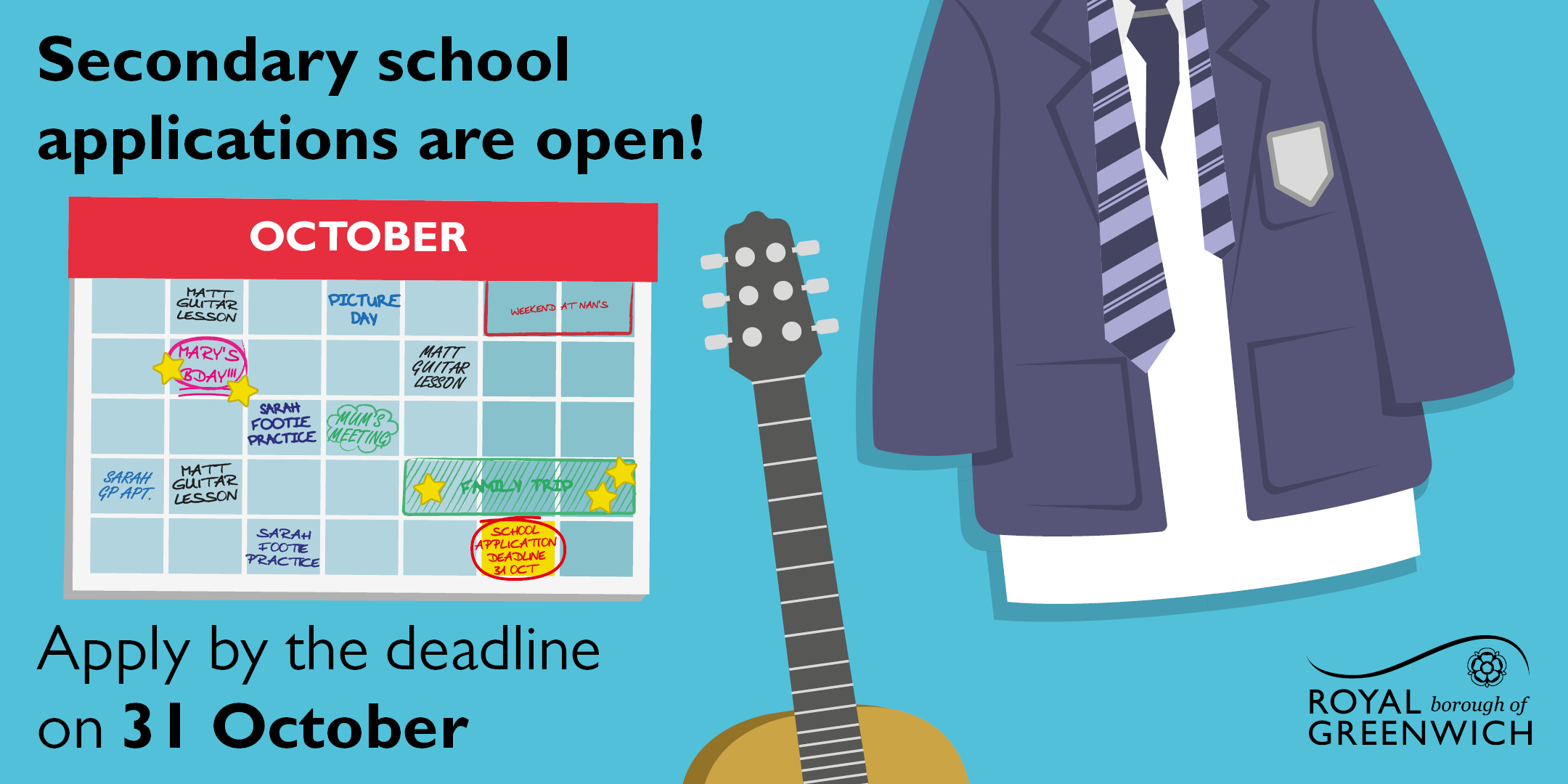 Published: Friday, 23rd October 2020
Applications are now open for children starting primary and secondary school in 2021.
Children are not automatically registered to attend school, so parents or carers must complete online registration in time and need to apply for secondary school by 31 October.
We urge applicants to make sure they have investigated all the available options and to submit their requests early, to be in with a better chance of being offered one of their preferred school options next year.
Cllr Matthew Morrow, Cabinet Member for Children and Young People for the Royal Borough of Greenwich, said: "As a parent, you rightly want the very best education for your child - an environment that inspires and supports young people as individuals and an education that builds on talents and skills. I am certain that you will find this in a Royal Greenwich secondary school."
If you would like further guidance on completing your online application, our Families Information Service will be running some school admission information sessions in the week leading up to the deadline, so please visit our website for further details and to sign up.
Important school application deadlines to note:
Secondary school applications close on 31 October 2020
Primary school applications close on 15 January 2021
Visit the school admissions pages on our website for further details and information at royalgreenwich.gov.uk/schooladmissions.