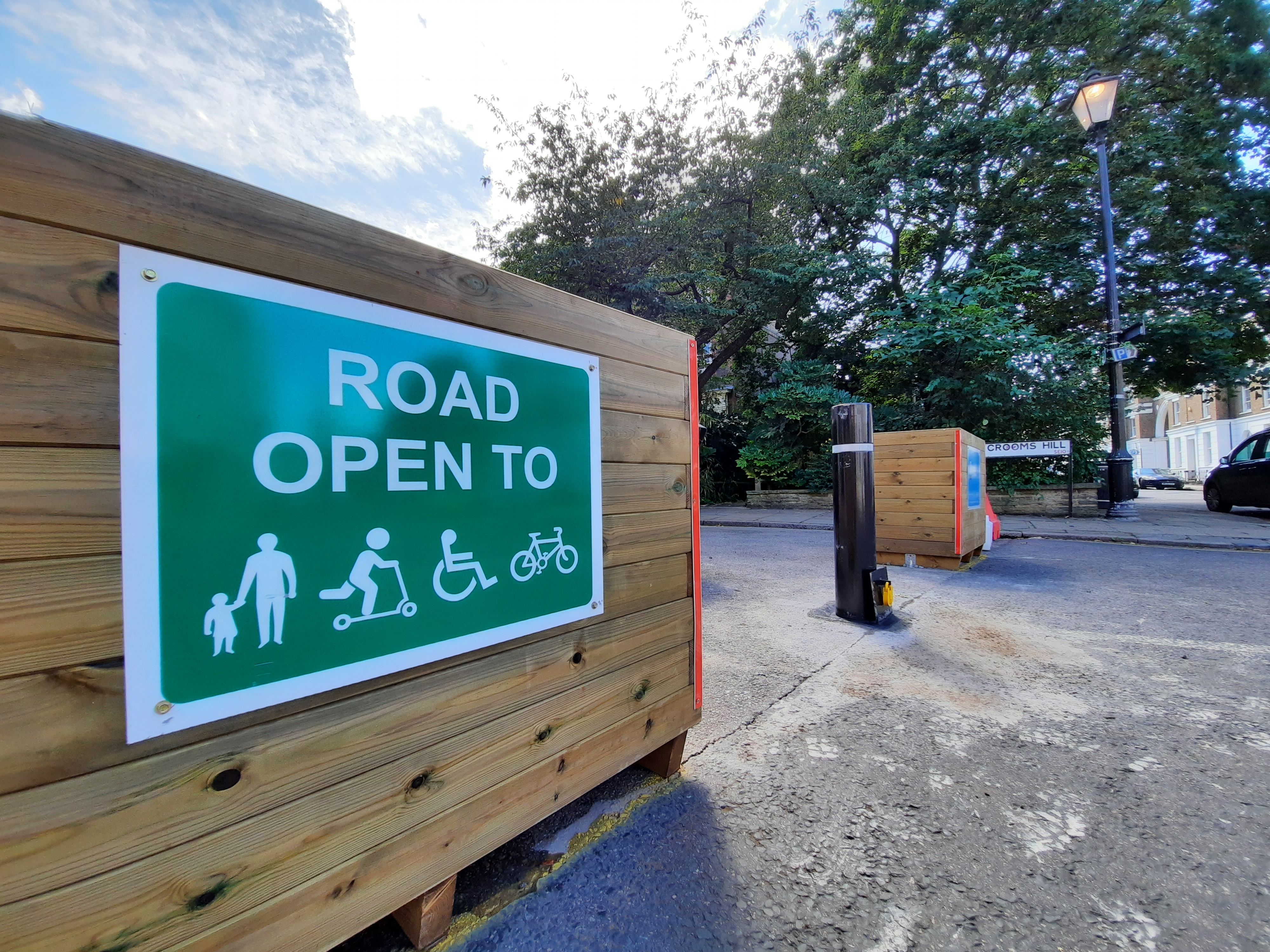 Published: Friday, 25th September 2020
Although the road to recovery from the coronavirus pandemic is proving to be long and slow, our need to lead an environmentally cleaner recovery is certain.
If it's given us anything, the national lockdown showed us what a cleaner city with less traffic and more active travel journeys looks like and this is the type of borough we want in the future.
We're addressing the concerns of excessive and dangerous traffic in West Greenwich and East Greenwich, reducing through-traffic on our residential streets using modal filters and speeding up implementation of strategic cycle routes in the borough. We're making it safer for children and families to walk to school by creating new school streets and we've made more space in our town centres to make social distancing easier.
All of these things will provide health benefits to all Royal Greenwich residents in the long term.
Watch and listen to Cllr Sizwe James, Cabinet Member for Environment, Sustainability and Transport explain in more detail why we need to reduce through-traffic and encourage walking and cycling in Royal Greenwich:
Get involved
The speed at which we've had to introduce many of these new measures may have taken residents and visitors by surprise. The reason for this is to support London's recovery from the pandemic and the advantage is that we are introducing them on a trial basis, using Experimental Traffic Regulation Orders where they're needed. Doing this allows plenty of time for residents to provide feedback based on their actual experiences of the trial, rather than feedback being based on assumptions of how people think they might be affected.
Once the trial measures are in place, a six-month public consultation period begins. You can give feedback about the trial measures implemented so far on our website.
We know that it can take time to get used to changes that affect our daily lives, especially when lots of projects are happening at once, and it takes time for satnavs to be updated and people to work out new routes, but we really are listening to your feedback.
We've already changed Nelson Road back to two lanes to improve traffic flow through Greenwich town centre; we're liaising closely with TfL to minimise the impacts of their Cycleway works - they've reinstated access to Christchurch Way; and we're carrying out increased parking enforcement on Trafalgar Road where illegal parking has added to congestion. TfL's Cycleway project includes making a safer cycling route at the Angerstein roundabout where two people cycling have very sadly lost their lives. In the long term these measures will make roads safer for everyone.
Why we need appealing transport choices for all our residents
Cllr Sizwe James, Cabinet Member for Environment, Sustainability and Transport said:
"Most Royal Greenwich residents do not own a car and we do not think it's right that so much traffic is caused by those from outside the borough using our residential roads, impacting the lives and health of our residents. While public transport capacity is reduced, we need to provide safe travel alternatives for everyone. This is why we're passionate about improving the streets and air quality for all our residents and giving them the opportunities to walk and cycle safely.
TfL data shows that if journeys that were made by public transport before the pandemic are made by car instead, traffic in London could increase by 40 to 50%, so it's vital we provide safe, car-free alternatives to public transport."
Approximately a third of car journeys in London could be walked in 20 minutes and two thirds could be cycled in 20 minutes, so please walk and cycle wherever possible and avoid peak times to help reduce congestion.