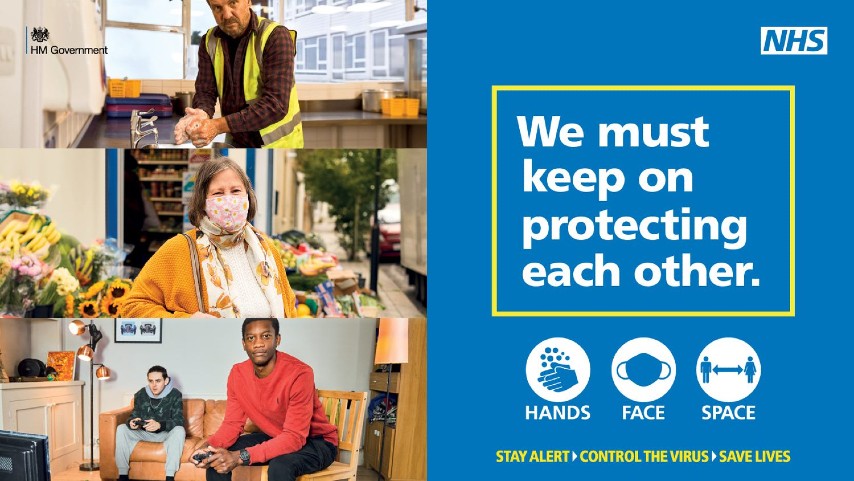 Published: Friday, 11th September 2020
The government has announced new social distancing rules, effective from Monday 14 September, to prevent the spread of coronavirus.
With cases increasing in the UK, these new measures are necessary to suppress the virus and avoid a national or local lockdown.
What has changed?
From 14 September, you must not meet with people from other households socially in groups of more than six or you will be breaking the law. This applies to indoors and outdoors, including in private homes or in the pub.
There are some exemptions, for example, if a single household or support bubble is larger than six, they can still gather. Places of education and work are unaffected.
COVID-secure weddings, wedding receptions and funerals can go ahead, up to a limit of 30 people.
Find out what you can and can't do
What has changed for businesses?
From 18 September, it will be mandatory for certain businesses to have a system to collect NHS Test and Trace data, and keep this for 21 days.
COVID-secure guidelines for businesses
Reducing the risk
To reduce the risk of catching or spreading coronavirus:
HANDS – Wash your hands regularly and for 20 seconds.
FACE – Wear a face covering in indoor settings where social distancing may be difficult, and where you will come into contact with people you do not normally meet.
SPACE – Stay two metres apart from people you do not live with where possible, or one metre with extra precautions in place (such as wearing face coverings or increasing ventilation indoors).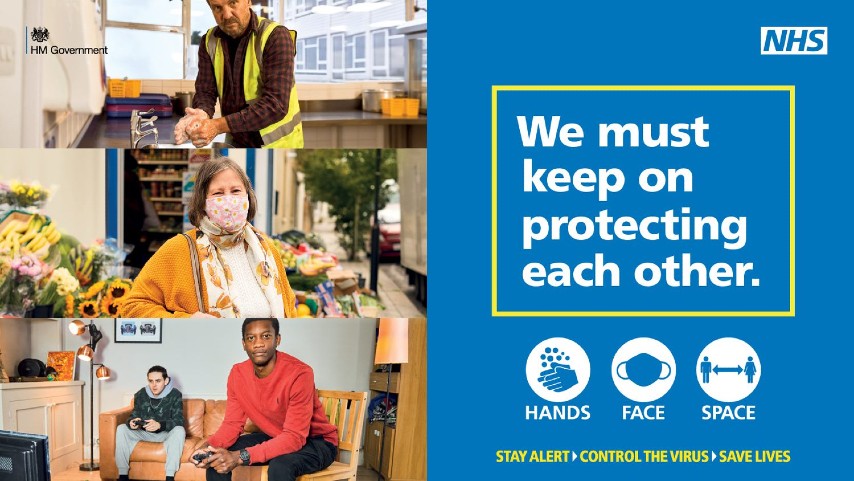 Enforcing the rules
The police will have the powers to take enforcement action against breaches of the law, this includes the power to issue fines (fixed penalty notice) of £100, doubling for further breaches up to a maximum of £3,200.
To report a possible coronavirus breach, please contact the police.
If you are concerned about a business in breach of the rules, you can report this to health@royalgreenwich.gov.uk and tradingstandards@royalgreenwich.gov.uk for investigation.