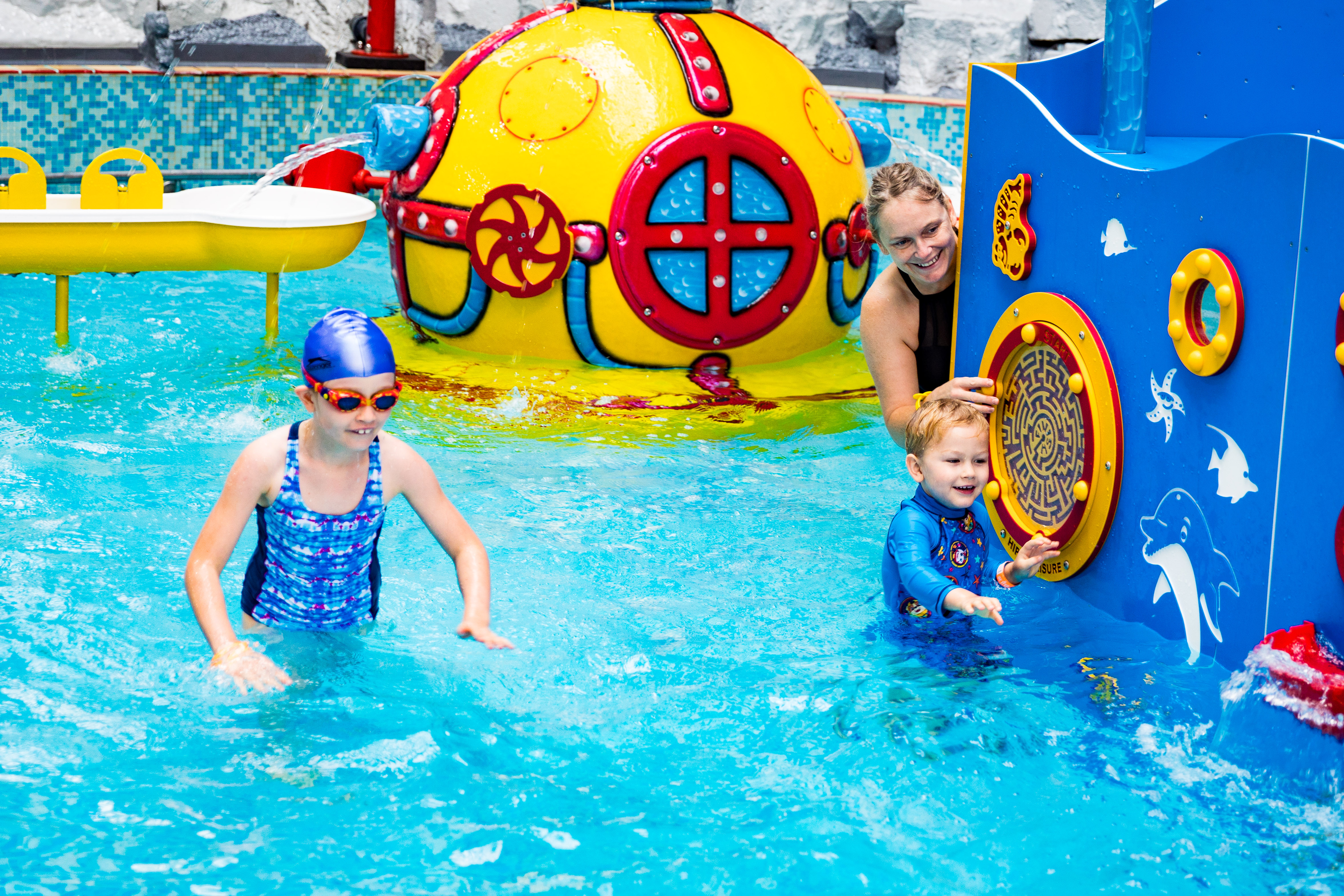 Published: Friday, 21st August 2020
Swimming pools have reopened at the Waterfront Leisure Centre following a refurbishment.
Phase Two of the repair and improvement works at Waterfront Leisure Centre has been completed. The second phase of works forms part of a £1.4m investment from the Royal Borough of Greenwich and GLL and will enable the centre to remain open until its brand new town centre replacement is completed in five years time.
Mechanical works included the replacement and refurbishment of boilers, air handling units and pool filtration. Tiling has been replaced on poolside and the reception area has been given a facelift. Improvements have been made to the changing facilities and decoration has been completed throughout the pool hall. Water features such as jets and fountains have been reinstated and an exciting new play feature for under-5s has also been installed.
Cllr Adel Khaireh, Cabinet Member for Culture, Communities and Equalities said: "We were one of the first London boroughs to get our main leisure centres back open as soon as we could, and this investment means the facilities are even better than they were pre-lockdown. There is still one more Free Swim Friday left, so if you haven't got back in the pool since our centres reopened, now is the time to do it. We're investing in the long term too: the designs for a brand new leisure centre in Woolwich town centre are progressing well and we will be sharing these soon to get residents' feedback."
Richard Gallagher, Partnership Manager at GLL which runs the Better Waterfront Leisure Centre said: "We are delighted to have reopened the pools at the centre. The refurbishment has restored this local icon to its former glory and added exciting new features whilst reinstating existing ones which had been out of use for a number of years."
"The much-loved Waterfront Leisure Centre is once again the leisure swim destination of choice for residents from across the Royal Borough and we are looking forward to welcoming customers old and new to the centre."
To celebrate the reopening of leisure centres, Better has a range of exciting offers for local residents this summer, including 'Free Swim Fridays' – free swimming at all Council-owned pools in the borough for Greenwich One Card holders.
Find out more about Better leisure offers.
Find out more about the Waterfront Leisure Centre.