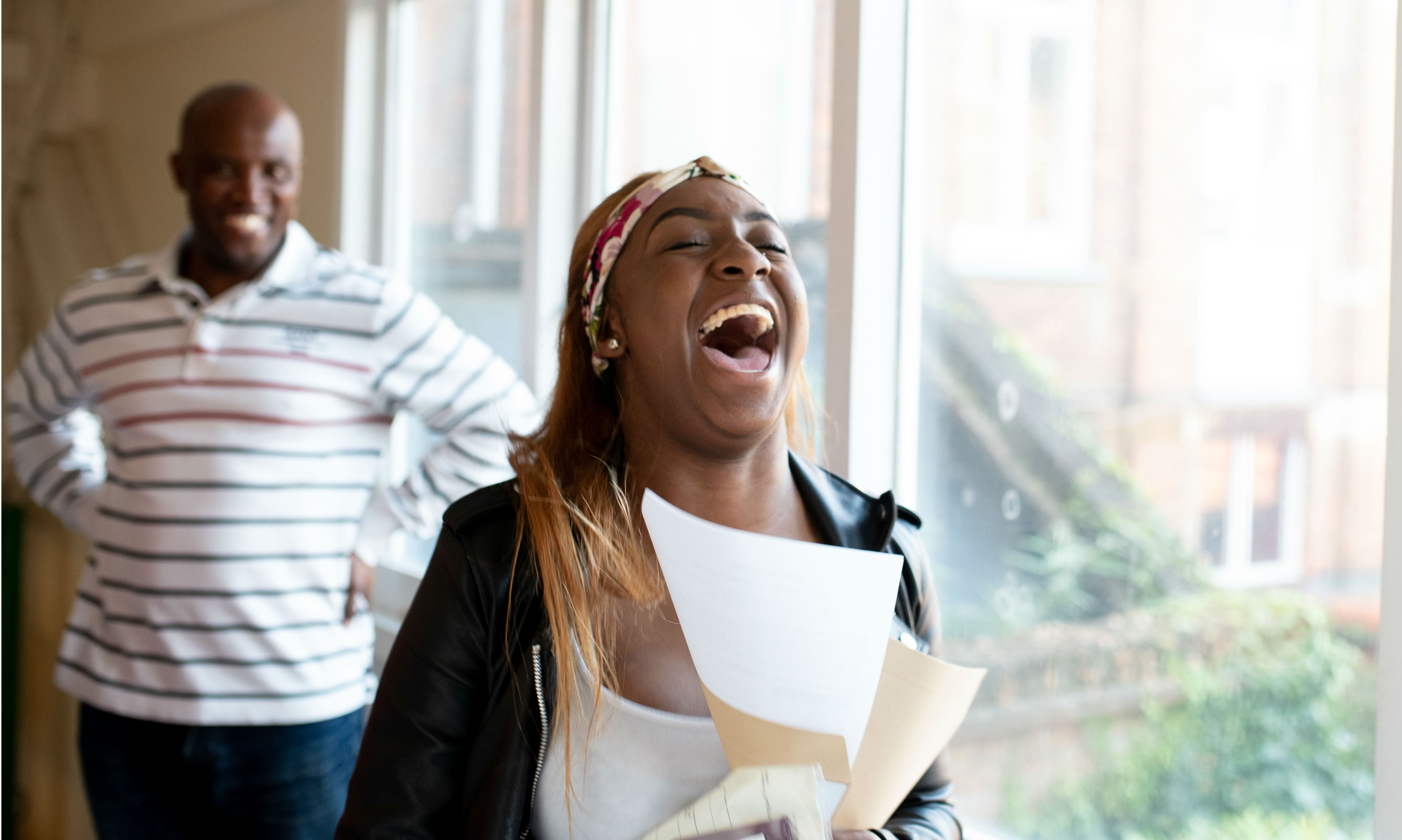 Published: Wednesday, 19th August 2020
GCSE students across Royal Greenwich have received their results, without being able to sit their exams due to COVID-19, following a last-minute grading U-turn from the UK Government.
On 20 August 2020, students across Royal Greenwich were given their final GCSE grades under extraordinary circumstances, brought about by the global pandemic, which meant they were unable to complete their studies as normal or sit their exams earlier this year.
Cllr Danny Thorpe, Leader of the Royal Borough of Greenwich, said: "The last-minute U-turn decision on the grading of GCSEs and A-Levels means that students will be getting the results they deserve but the ordeal that young people and their families experienced in the lead up is an utter disgrace and the UK Government must be held to account. This COVID-19 pandemic is taking a huge toll on our younger generations and our GCSE students have been affected at a key education milestone, which will have repercussions for years to come.
"Young people in Royal Greenwich continue to face the COVID-19 crisis with courage and resilience and we are constantly impressed by them. Our GCSE students should be proud of their academic and personal achievements this year - as we are. I want to reassure them and their families that schools will continue to offer support and urge them to contact their school directly to discuss any concerns. I'd also like to say a big thank you to the hardworking teachers, schooling staff and parents who have provided vital support and encouragement under exceptional circumstances."
Any students who have questions about their results, or who would like guidance and advice about their next training and education steps, are encouraged to speak with their school directly.
Free and anonymous online mental health and emotional well-being support is available to all Royal Greenwich residents between 11 and 19 at kooth.com.