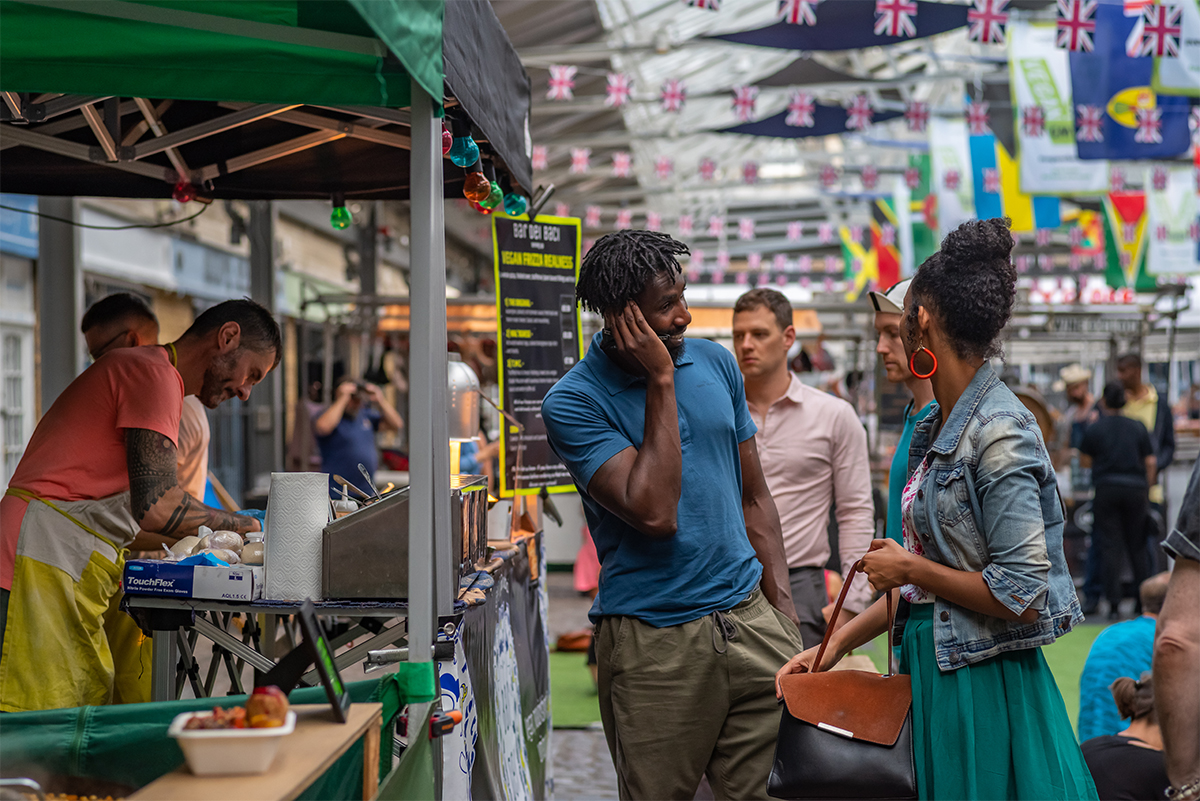 Published: Monday, 27th July 2020
A summer series of leisure, learning, culture and events is coming to Royal Greenwich.
After months of staying at home and many events and shows postponed due to COVID-19, residents of Royal Greenwich are in for a treat with a festival set to take over the whole of the borough throughout August and September.
We have joined forces with Visit Greenwich and South East London Chamber of Commerce to plan and programme a celebration that will bring our communities together again and encourage residents onto our high streets and into our tourist attractions.
From Thamesmead and Abbey Wood, to Eltham and Greenwich Town Centre, Royal Greenwich – It's Time festival will feature special activities, events and offers for local people to enjoy in a safe and socially distanced way.
Cllr Danny Thorpe, Leader of Royal Borough of Greenwich, said: "COVID-19 has affected our borough in ways we could never have imagined, and we know it's been a tough time for many residents and businesses. Royal Greenwich – It's Time is a way to celebrate our residents for staying at home to stop the spread of the virus and thank all the key workers who have kept the borough going. It's also a way for us to kick-start our borough's economy again, inspiring confidence among our residents to get back on the high streets and explore local attractions on their doorstep.
"With a whole range of events and activities planned, the festival promises to be a cultural extravaganza that unites residents from across the borough and supports our businesses to speed up the recovery of our local economy."
COVID-19 has had an immense detrimental impact on tourism globally. For Greenwich, 2019 was a record year in terms of the value and volume of visits. 20 million tourists spent £1.56bn in the local economy last year. For 2020, since the lockdown in March, the visitor economy has been in freefall.
Barrie Kelly, CEO, Visit Greenwich, added, "This is an opportunity to restart our visitor economy with our local audiences knowing they will be more confident to visit places on their doorstep. This is a great opportunity to create a stronger local, loyal, visitor market who in the future will return timeand time again, spread the word and bring family and friends. We want to remind residents that they live in a wonderful place, one that millions of people travel to from all over the world. Without the tourists, locals can enjoy the whole borough like never before!"
The celebration will run from 1 August until 30 September and is timed to complement the number of great events that are planned to take place including Greenwich + Docklands International Festival, Greenwich Comedy Festival, Open House London and Totally Thames.
Royal Greenwich – It's Time will be open to everyone who lives, works or studies in the borough.
From 1 August, residents will be able to find out about events, activities and offers that are part of Royal Greenwich – It's Time on the Visit Greenwich website.