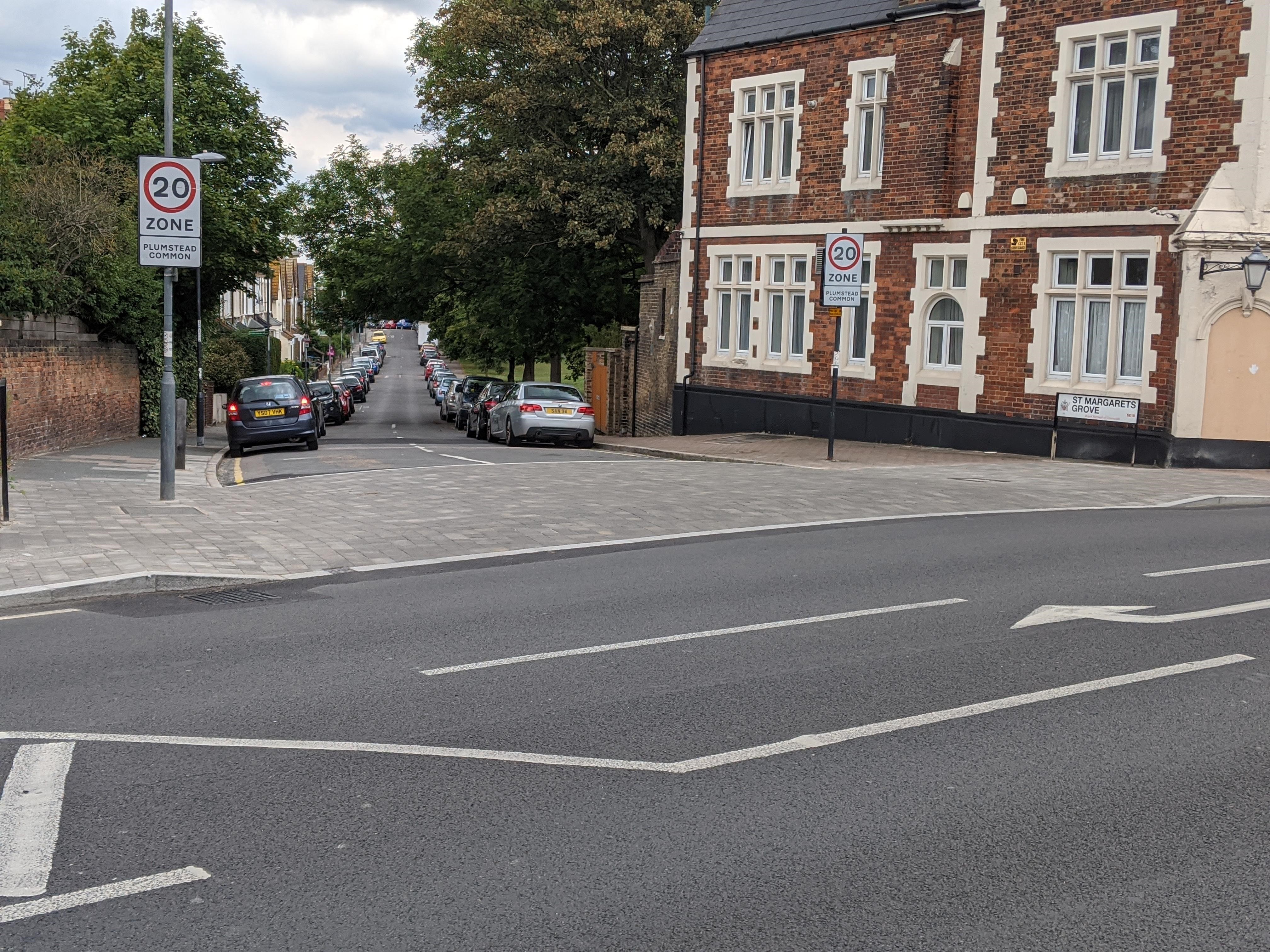 Published: Wednesday, 15th July 2020
The council has restarted work on road safety improvements throughout sections of Plumstead Common Road and Charlton Road that had been paused because of COVID-19.
Speed reduction measures are being put in place and continuous footways at junctions are being used to support the increased walking demand.
Continuous footways are increasingly used in England and across London. They encourage drivers to turn into side roads with caution and reinforce rule 170 of the Highway Code which states that drivers should give way to pedestrians crossing when vehicles are turning into side roads. Together with reducing the speed limit to 20mph and removing parking at junctions, the aim is to improve visibility and safety.
The design includes changing the layout of junctions, raising crossing points to ensure that drivers slow down and turn at low speeds; and a wider footway so that drivers are made aware they are crossing an area used by pedestrians.
As these crossings are relatively new to the borough, they can raise concerns among residents and road users. We anticipate it will take some time for people to adjust and get used to the new arrangements. For drivers turning out of side roads, 'give way' markings will be installed to make it clear they should give way to pedestrians.
A London-based research study showed that drivers are more likely to give way to pedestrians at continuous crossings, which reduces the likelihood of accidents.
We will monitor these changes to identify any safety concerns and a further independent road safety audit will be carried out to address any issues accordingly.