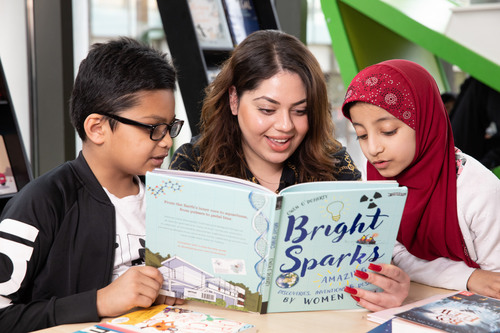 Published: Monday, 13th July 2020
Join the Silly Squad – a team of animal friends who love to go on adventures – and get stuck into all different kinds of funny books with this year's Summer Reading Challenge.
The challenge encourages children aged 4 to 11 to enjoy the benefits of reading for pleasure over the summer holidays, providing lots of fun as well as preventing the summer reading 'dip'.
Children can set their own personal reading challenge on the online platform which will help to keep track of books, reviews and the rewards they unlock along the way. As always, there are lots of brilliant book suggestions to get you started, and tips on how you can keep reading.
There are lots of ways to get involved
Children can borrow books from the six libraries now open in Royal Greenwich, from one of our community libraries in Abbey Wood and Plumstead or borrow e-books on the free Greenwich library app.
Sign up to the Summer Reading Challenge