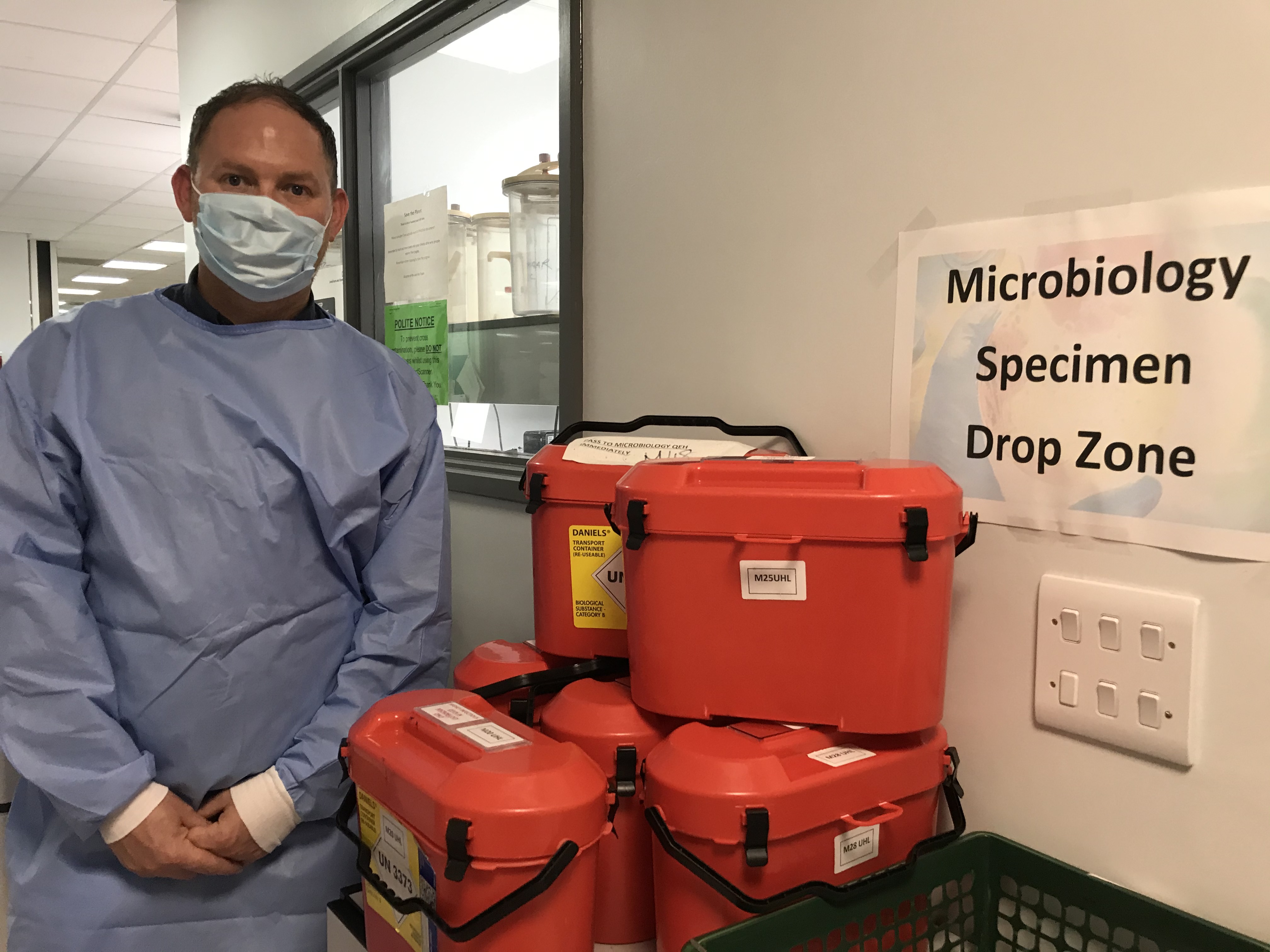 Published: Tuesday, 14th July 2020
We are supporting and protecting the most vulnerable residents in Royal Greenwich.
On Friday 3 July, Cllr Danny Thorpe, Leader of the Council visited a care home in Westcombe Park, SE3 to find out first-hand how our partnership work is being put to great use during COVID-19.
Swabs and blood tests from residents in 11 Council-run care homes for older people are collected five days a week and delivered by Charlton Athletic Community Trust (CACT) to Queen Elizabeth Hospital.
Lewisham & Greenwich NHS Trust (LGT) is already doing a huge amount of work supporting the health of residents and this new testing programme is a significant amount of additional work so we are delighted that the Royal Greenwich Community Hub and CACT, working in partnership with LGT, can support this important and vital piece of work.
Care homes are one of the high-risk areas where most COVID-19 outbreaks occur and this testing service is just one element of a local health model being developed by the Council around infection control in care homes to protect the vulnerable and at-risk residents.
Hear from Danny and Angelita, one of the pathology team at Queen Elizabeth Hopsital, on why testing is so important.