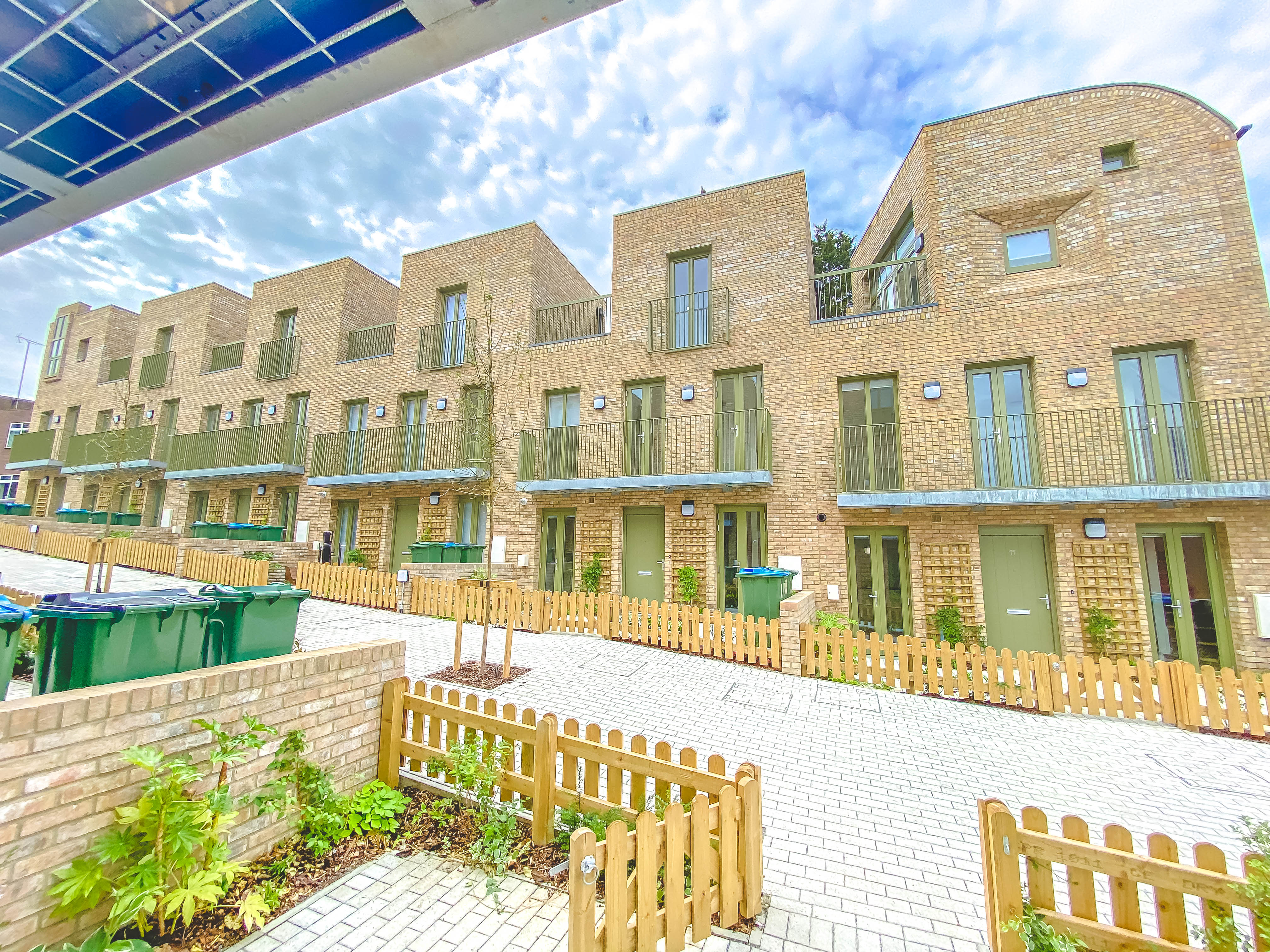 Published: Friday, 26th June 2020
Residents moving in to a brand new affordable housing development in Charlton were able to see their homes before moving in despite lockdown thanks to innovative "virtual viewings".
The new homes at Woodpecker Gardens were built as a result of a partnership between Royal Greenwich and Meridian Home Start, a community benefit society set up by the Council to develop affordable homes to be rented by local residents. Potential tenants were able to safely view the new homes thanks to video tours organised by lettings agency Pinnacle.
Consisting of 32 homes, Woodpecker Gardens also features four wheelchair accessible houses, all of which are available to local families on housing waiting lists at discounted rates - on average 65% of the market rent. Each house has its own front courtyard and terrace areas, with on-site parking and accessible spaces for the adapted properties.
Member for Housing Cllr Anthony Okereke said "Tackling the housing crisis is a top priority for the Council, and we are delivering on that commitment through both Meridian Home Start schemes and our Greenwich Builds programme, which will see 750 new council homes created across the borough."