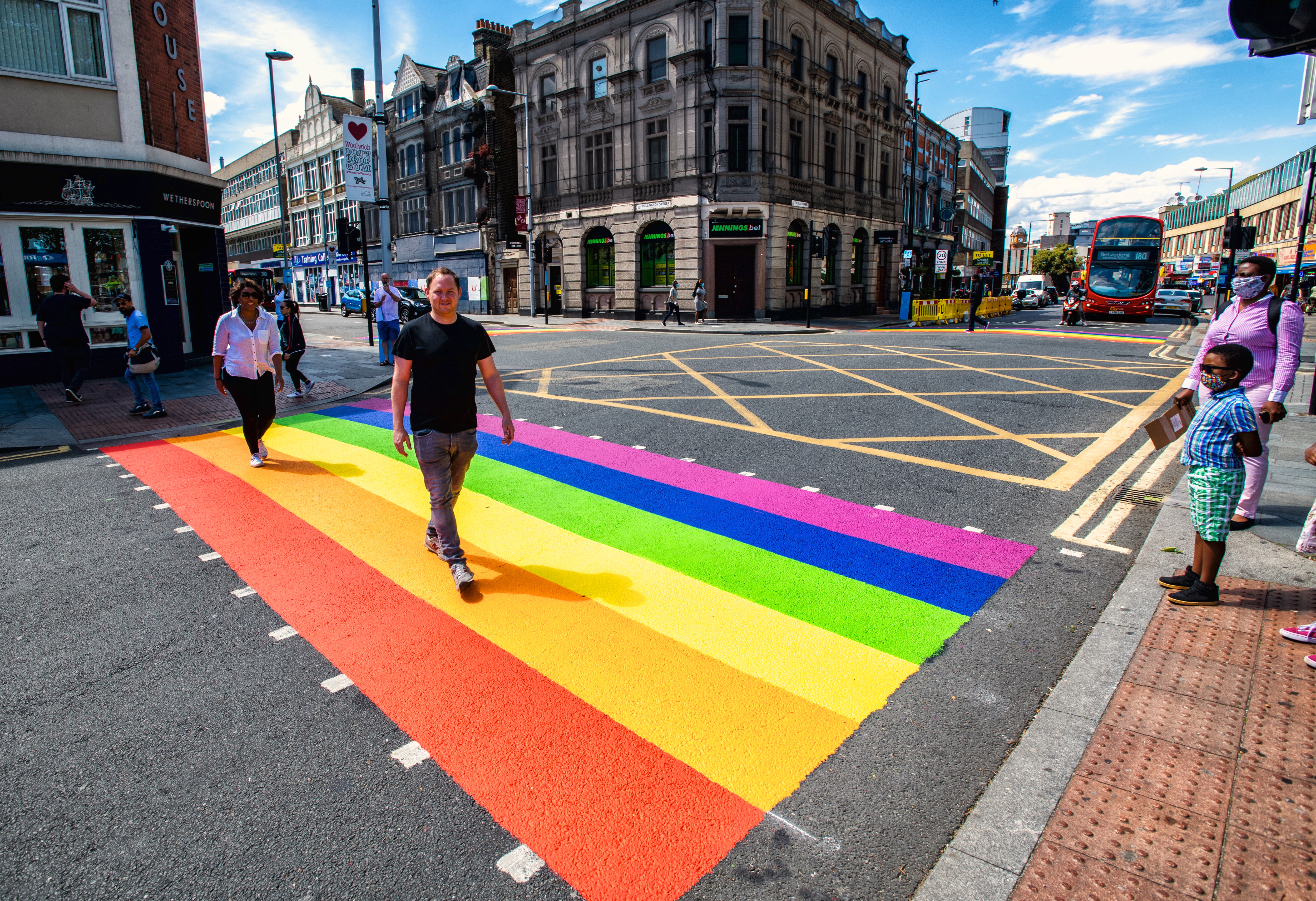 Published: Monday, 15th June 2020
Pedestrian crossings across Royal Greenwich have been painted in vibrant rainbow colours to celebrate inclusivity and show support for Pride month.
This is the second year we have painted the rainbow crossings and this year we've increased the number of locations for a borough-wide celebration.
Seven locations have been painted, including three crossings in Woolwich, at the junction of Thomas Street and Wellington Street to create a Pride junction. Crossings in Plumstead, Charlton, Eltham and Greenwich town centres have also been painted.
Cllr Danny Thorpe, Leader of the Royal Borough of Greenwich, said: "I am delighted to see the return of the Pride crossings in Royal Greenwich. The crossings were extremely popular last year and we received lots of positive comments and feedback from our residents. It is important that, now more than ever, we continue to promote equality and diversity in our borough. As a Council we are proud of Royal Greenwich's inclusivity and are committed to doing all that we can to champion this."
Cllr Adel Khaireh, Cabinet Member for Culture and Communities, said: "Diversity is one of our greatest assets that should be celebrated, and the Pride crossings are a reminder to us all that, as a community, everyone is valued. We must continue to promote equality, celebrate diversity and share experiences within and beyond our communities."
The crossings have been funded through ward budgets which councillors are responsible for allocating. If you would like to sponsor a crossing, please get in touch with us at media.desk@royalgreenwich.gov.uk.
Locations of crossings