Published: Thursday, 21st May 2020
It's Mental Health Awareness Week (18-24 May) and this year's theme is kindness.
Throughout the week, we're shining a light on the positive things that are coming out of COVID-19 and specifically on acts of kindness.
In our latest story we hear from Trudy and Jackie, residents in the borough on the support they are receiving from the Royal Greenwich Community Hub.
Trudy from Plumstead has been in regular contact with our Community Hub to make sure her auntie Jackie gets the essential support she needs to get through this pandemic safely.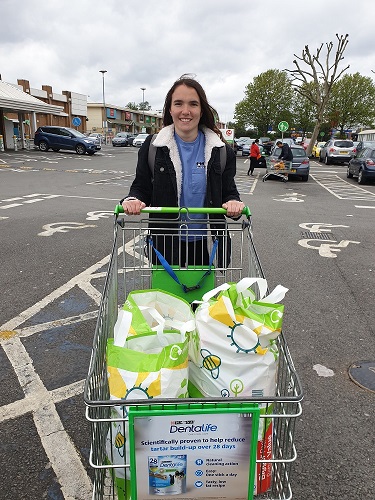 Yael Sherr, one of our Community Hub volunteers pictured above, has been supporting Trudy and Jackie with food shopping over the past few weeks.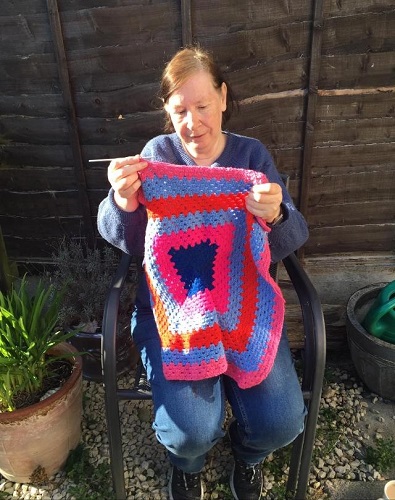 Jackie - just one resident getting the essential support she needs through the COVID-19 crisis
Trudy said: "The Royal Greenwich Community Hub has been fantastic! My auntie Jackie has learning disabilities and without them she would have gone out as she doesn't understand rules. She's also undergoing treatment for cancer and the Community Hub has been a lifeline. I know my auntie is safe.
"We don't have any other family and I have a low immune system myself, so to have Yael, our dedicated Community Hub volunteer collecting my auntie's shopping each week is a blessing. Yael is just wonderful, she rings me when she's on her way so I can prepare Jackie for her visit, and then calls me afterwards to let me know what she was able to get and what she couldn't buy from the shops. She gets on a bus to do the shopping - nothing ever seems a problem for her. She gets my first five claps every Thursday!
"The contact with the Community Hub is keeping my auntie Jackie going and I know it's certainly keeping me going. I really enjoy having a laugh and joke with the team each week – it lifts my spirits hugely, even if the calls are only a couple of minutes. I just want to let them all know that I massively appreciate what they're doing for us, thank you."
We'd also like you to tell us your stories about people who have gone the extra mile during this COVID-19 crisis - the unsung heroes. Please post your messages on social media and don't forget to include #KindnessMatters, #MentalHealthAwarenessWeek and @Royal_Greenwich - really important so we can see and share a selection! Or email media.desk@royalgreenwich.gov.uk
For more stories like these follow @royalgreenwich on Facebook, like @royal_greenwich on Twitter and read more on our website at royalgreenwich.gov.uk/news