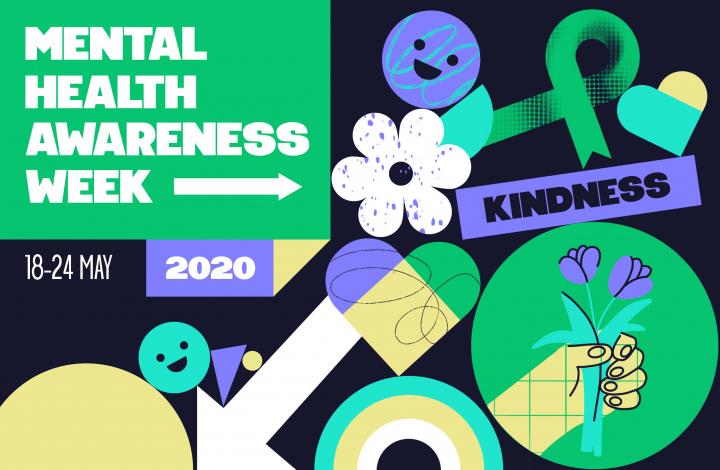 Published: Monday, 18th May 2020
It's Mental Health Awareness Week (18-24 May) and this year's theme is kindness. Kindness to yourself and to others.
It's also nine weeks since the Government announced the lockdown and many of us will be feeling 'lockdown fatigue' and doing the very best to cope with day-to-day life.
Protecting our mental health is central to us coping with the psychological and social impacts of the pandemic. One of the ways that we can do this is show kindness to ourselves and others during this challenging time.
We want to shine a light on the positive things that are coming out of COVID-19 and specifically on acts of kindness. From 100-year-old Captain Tom Moore as he walked his garden to raise money for the NHS, the mutual aid groups responding to local needs, to our very own volunteers at the Community Hub (to name but a few).
Over the course of this week we'll be sharing stories on Facebook about how people are making a huge difference through acts of kindness.
We'd also like you to tell us your stories about people who have gone the extra mile during this COVID-19 crisis - the unsung heroes. Please post your messages on social media and don't forget to include #KindnessMatters, #MentalHealthAwarenessWeek and @Royal_Greenwich - really important so we can see and share a selection! Or send us an email to media.desk@royalgreenwich.gov.uk
Find out more
Royal Greenwich > Look after yourself
mentalhealth.org.uk/campaigns/mental-health-awareness-week
nhs.uk/oneyou/every-mind-matters/7-simple-tips-to-tackle-working-from-home/