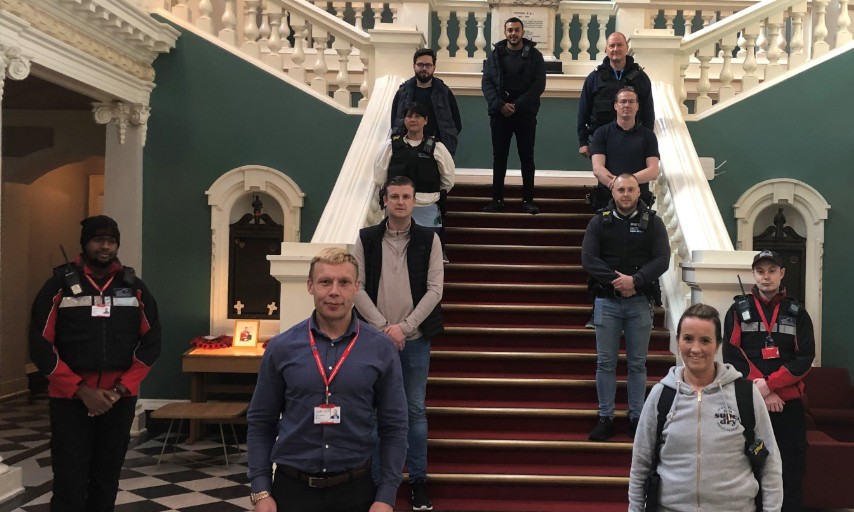 Published: Tuesday, 5th May 2020
Working together, the police and our enforcement officers carried out an operation on Friday 1 May, which resulted in 18 arrests and a number of weapon seizures in Royal Greenwich.
During the operation, officers carried out a range of visible enforcement activity such as patrols in targeted areas.
The 18 arrests that were made included offences for possession of drugs with intent to supply, offensive weapons, handling stolen goods, and assault on an emergency worker.
A number of individuals arrested have been charged or otherwise released on bail pending further enquiries.
Cllr Danny Thorpe, Leader of the Royal Borough of Greenwich said: "We are always pleased to work in partnership with the police, and even with the current pandemic, together, we continue to tackle crime and anti-social behaviour so Royal Greenwich can remain a safe place for all".
Cllr Jackie Smith, Cabinet Member for Community Safety, said: "Thanks to the police and the Council's safer spaces community enforcement and CCTV teams, for the essential work they are doing in continuing to keep the borough safe. We welcome the additional policing activity across the borough and will continue to work together with all of our community safety partners to tackle those individuals who blight our communities".
If you experience or witness a crime, please call 101 or report it online at www.met.police.uk/ro/report/