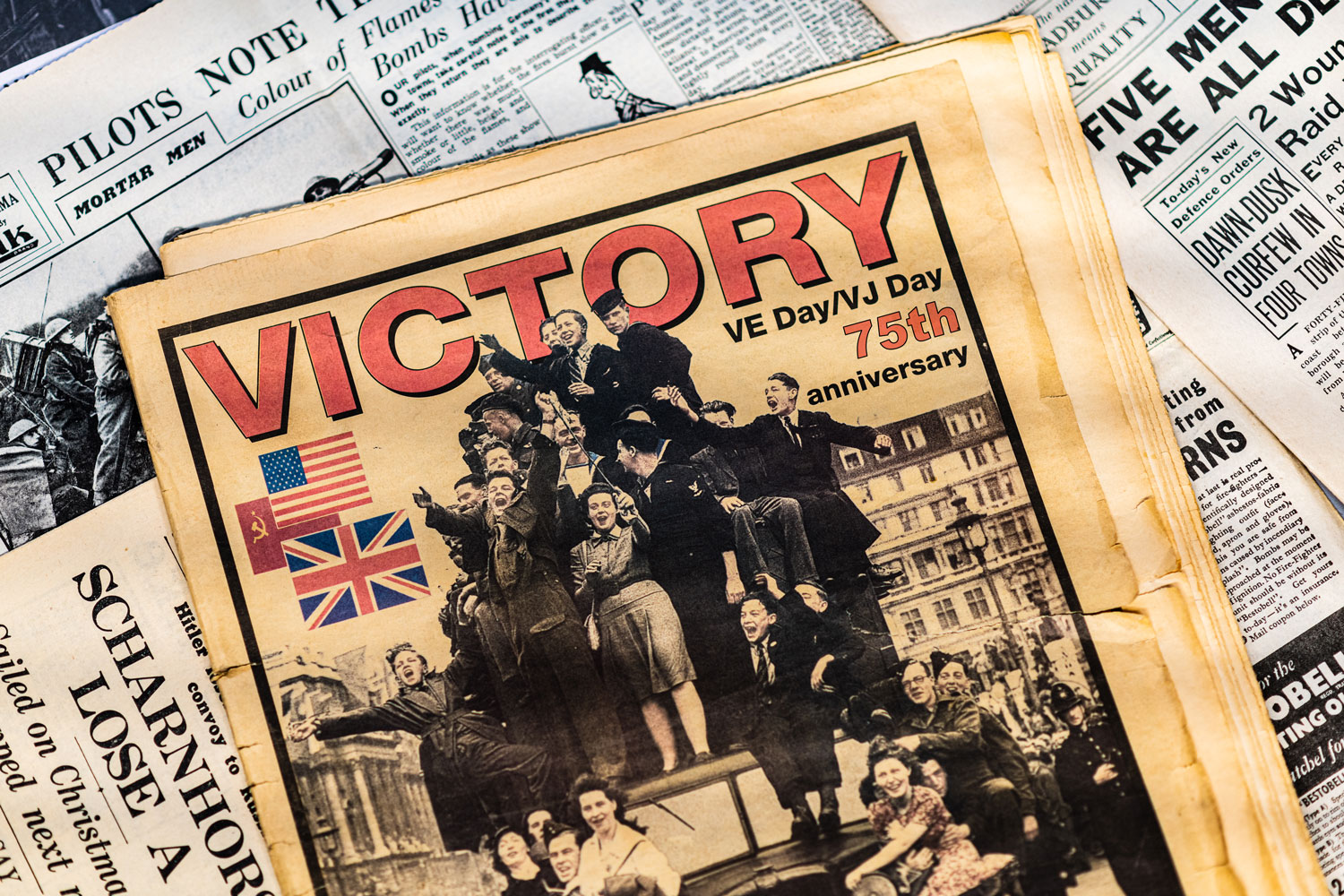 Published: Tuesday, 5th May 2020
This year marks 75 years since Victory in Europe (VE day), the end of the second world war in Europe.
On 8 May 1945, millions of people took to the streets and pubs to celebrate peace, mourn their loved ones and to hope for the future.
We might not be able to go ahead as planned with our face-to-face VE Day events this weekend, but you can still mark the 75th anniversary of VE Day from the safety of your own home.
Over the past few weeks, residents have been sending us photos, pictures of medals and stories of their friends and family who played their part in World War II. We will be sharing these tributes on our website and social media from 8-10 May. You will also be able to see a selection of the tributes in the next issue of Greenwich Info. If you didn't manage to send in any pictures in time, you can still get involved by sharing your photos and memories on social media using #GreenwichVE75.
Cllr Mick Hayes, Mayor of the Royal Borough of Greenwich said: "Thank you to everyone who has sent in photos and memories from World War II. We owe a huge amount of gratitude to the men and women who saw us through that dark and terrifying period, and it will be lovely to pay tribute to them over the weekend.
"Of course, we would all like to celebrate VE Day with street parties and parades, but 75 years on, a different kind of national emergency now means we must all stay at home. However, there are lots of resources online to help you throw your own party at home with your household.
"I'd also like to invite you to join me at 3pm on Friday 8 May for the nation's toast to the heroes of WWII."
If you are planning to mark this historic occasion, please ensure you follow the latest Government VE Day advice which can be found at ve-vjday75.gov.uk.
You will be able to view the photos and memories that have been shared with us from Friday 8 May at royalgreenwich.gov.uk/VEday75 or search #GreenwichVE75 on social media.
Tune in to The Royal Greenwich Facebook or Twitter at 3pm on Friday 8 May to join the Mayor in raising a glass to our WWII heroes.