Published: Tuesday, 21st April 2020
The holy month of Ramadan, which takes place in the UK from the evening of Thursday 23 April and ends in the evening of Saturday 23 May, is one of the most important months in the Islamic calendar.
It is traditionally marked by gatherings where Muslim families and friends unite to break their fast and worship together.
This year Ramadan will be a very different experience, with all religious gatherings to take place virtually and not in person in our battle against the COVID-19 pandemic.
Imam Swaleh Kabocho from the Greenwich Islamic Centre says: "Ramadan is gifted to you for devotion, purification and gaining rewards in multiples."
If you are fasting during this month, here's some tips on how you can still make the most of Ramadan at home:
If you are healthy you should be able to fast during this Ramadan as in previous years, while COVID-19 patients may consider religious licenses regarding breaking the fast in consultation with their doctors, as they would do with any other disease.
Proper nutrition and hydration are vital during the month of Ramadan, so please make sure you eat a variety of fresh and unprocessed foods every day and drink plenty of water.
Tobacco use is ill-advised under any circumstances, especially during Ramadan and the COVID-19 pandemic.
The World Health Organisation has published Safe Ramadan Practices in the context of the COVID-19 Pandemic.
Harun Khan, Secretary General of The Muslim Council of Britain said: "The message for this Ramadan is clear: fast and pray at home and share Ramadan digitally. This is the way to help save lives."
Cooking up a feast
The Greenwich Co-operative Development Agency, a social enterprise supporting communities to be healthy and sustainable, is cooking up a feast from kitchens in two locations to produce the meals from - the Clockhouse Community Centre and The Forum.
Volunteer chefs will be cooking every other day with representatives from the mosque collecting and distributing an expected 700 meals a week to their community throughout the holy month.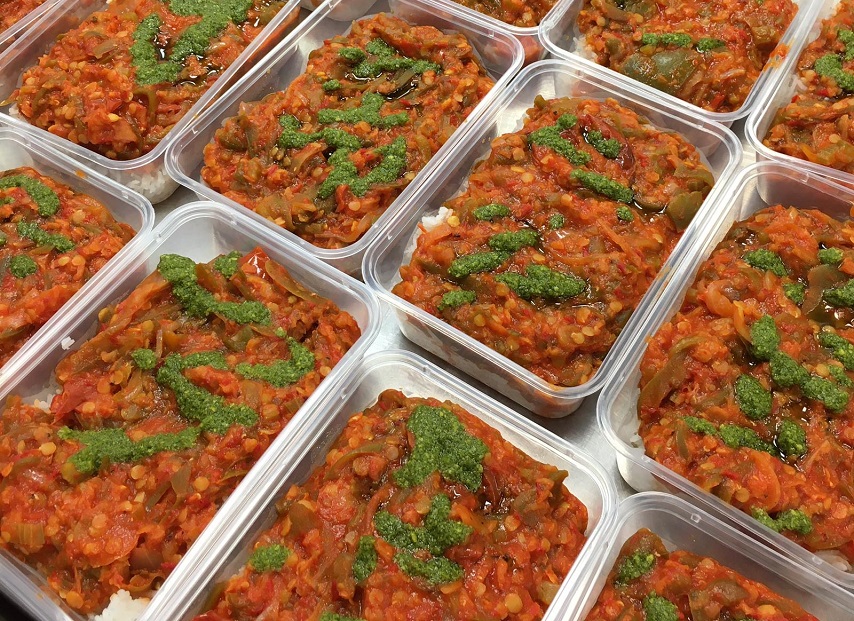 Find out more