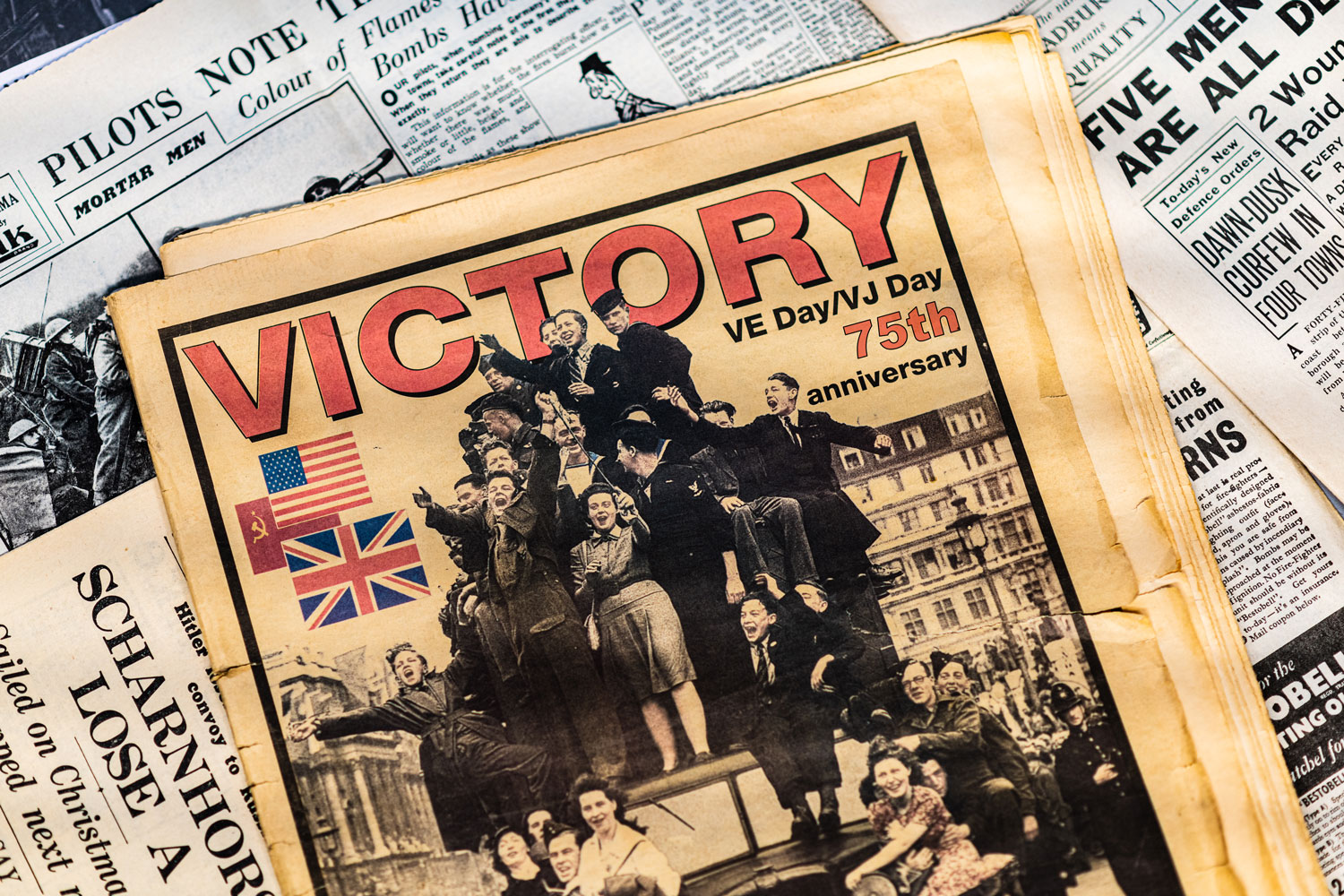 Published: Wednesday, 15th April 2020
On 8 May 1945, the guns fell silent and years of carnage and destruction came to an end, officially recognising the end of the second world war in Europe.
Millions of people took to the streets and pubs to celebrate peace, mourn their loved ones and to hope for the future. This day became known as Victory in Europe (VE day).
75 years on and a different kind of national emergency means that our face-to-face celebrations for VE day have been postponed until further notice.
However, being stuck indoors is the perfect time to dig out old photos and join in with our virtual celebrations to mark the momentous occasion.
We would like to invite you to share with us your photos, medals and stories of friends and family who played their part in World War II.
Scan or take a picture of your photos and medals then post them with any extra information on social media using #GreenwichVE75 or email your photo and story to events@royalgreenwich.gov.uk by Monday 4 May.
Over the VE Day weekend, we'll share your photos online so that we can all reflect on and celebrate the courage and determination of people from all walks of life who saw us through that dark and terrifying period.