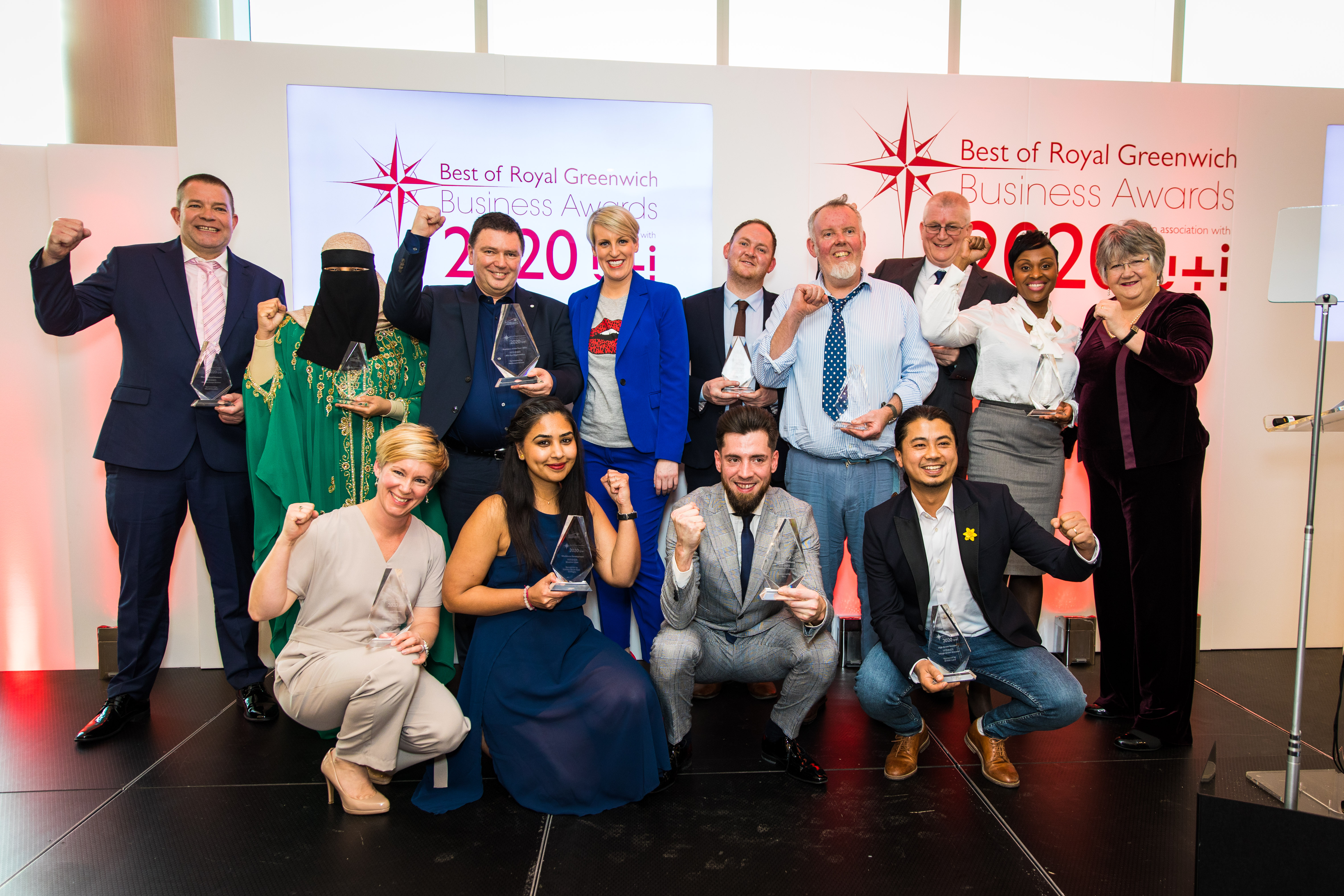 Published: Monday, 9th March 2020
Exceptional businesses in the borough were honoured at the third annual Best of Royal Greenwich Business Awards on Friday (6 March).
Guest presenter, breakfast TV's Steph McGovern, handed out the honours at the glittering awards ceremony, held in association with the headline sponsor U+I at the InterContinental O2.
The Royal Borough of Greenwich was supported by the South East London Chamber of Commerce to celebrate the diversity, passion and contribution of businesses in the borough and to highlight the vital role local businesses play in providing sustainable growth.
Greenwich is home to over 11,000 businesses providing around 100,000 jobs. This year, there was an incredible 240 nominations across the 10 categories.
Cllr Danny Thorpe, Leader of the Royal Borough of Greenwich, said: "Congratulations to all the winners at the Best of Royal Greenwich Business Awards. I'd also like to thank our sponsors for making it possible, as well as all those who took time to enter the awards, and everyone who attended the ceremony.
"These awards show that Greenwich really is a great place to do business and as a Council, we're doing everything we can to help businesses of all shapes, sizes and varieties to thrive."
Cllr Denise Hyland, Cabinet Member for Economy, Skills and Apprenticeships, said: "As head judge, I got to see first-hand the quality of this year's entries – and the number of entries we received which truly shows that the Best of Royal Greenwich Business Awards has become a staple in our calendar of events. The shortlist represented very tough competition, and every single business who made the shortlist should be celebrating that they're among the best of Royal Greenwich's businesses."
The 350 ticket holders at the event enjoyed a champagne reception courtesy of Riney, followed by a two-course lunch.
Sponsors, contributions in kind and ticket sales fully funded the awards ceremony and £1,000 from ticket sales plus £625 from additional raffle tickets was raised for the Mayor's charity – Greenwich and Bexley Community Hospice – through a raffle which featured some great prizes sponsored by Lovell.
The Best of Royal Greenwich Business Awards winners:
For more information about the awards and the judging process, visit royalgreenwich.gov.uk/businessawards