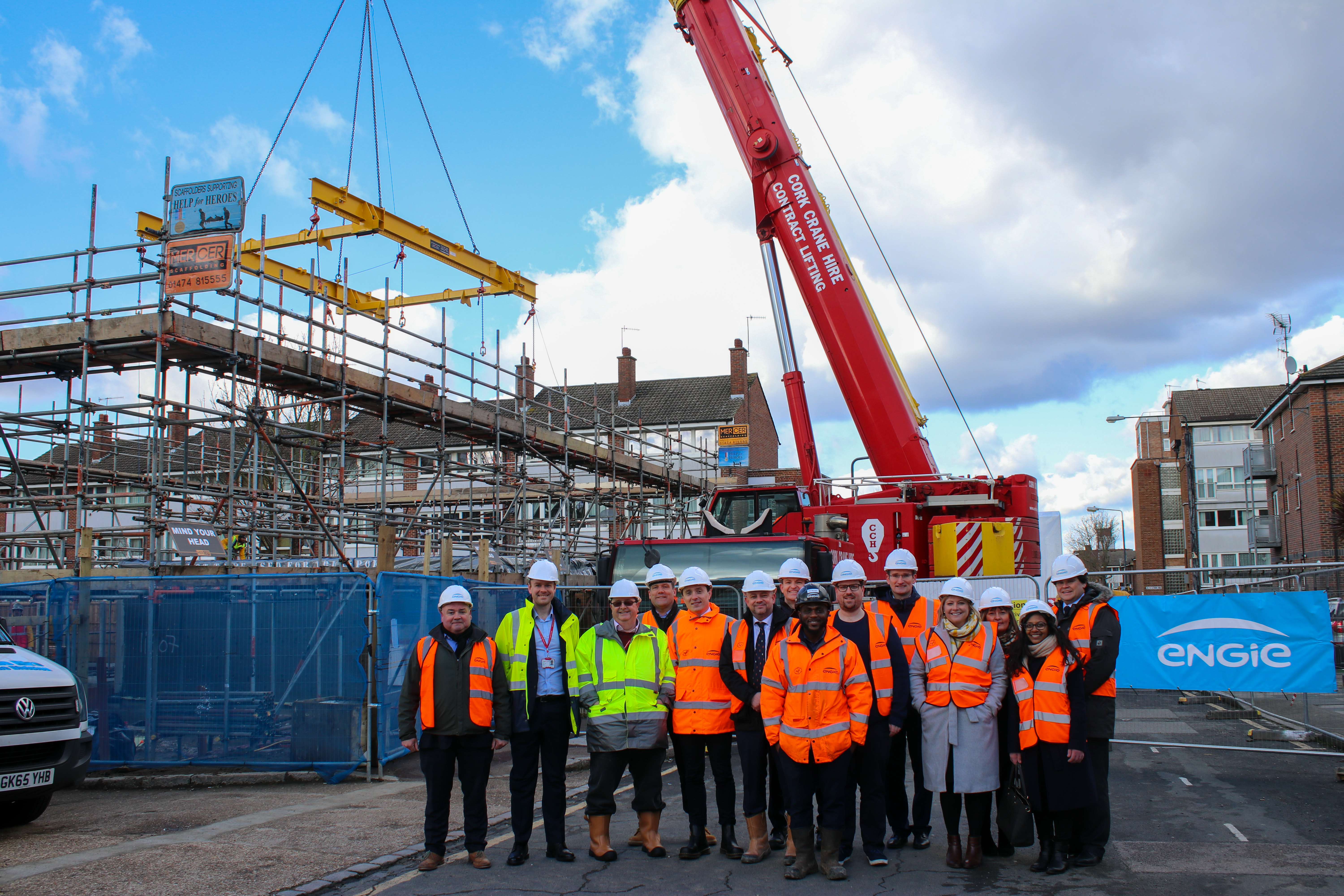 Published: Monday, 2nd March 2020
Construction work has begun on the first of hundreds of new council homes being built across the borough.
Our Greenwich Builds programme will deliver 750 much-needed new council homes, and one of the commitments we've made is that construction will be quick, efficient and sustainable without sacrificing quality.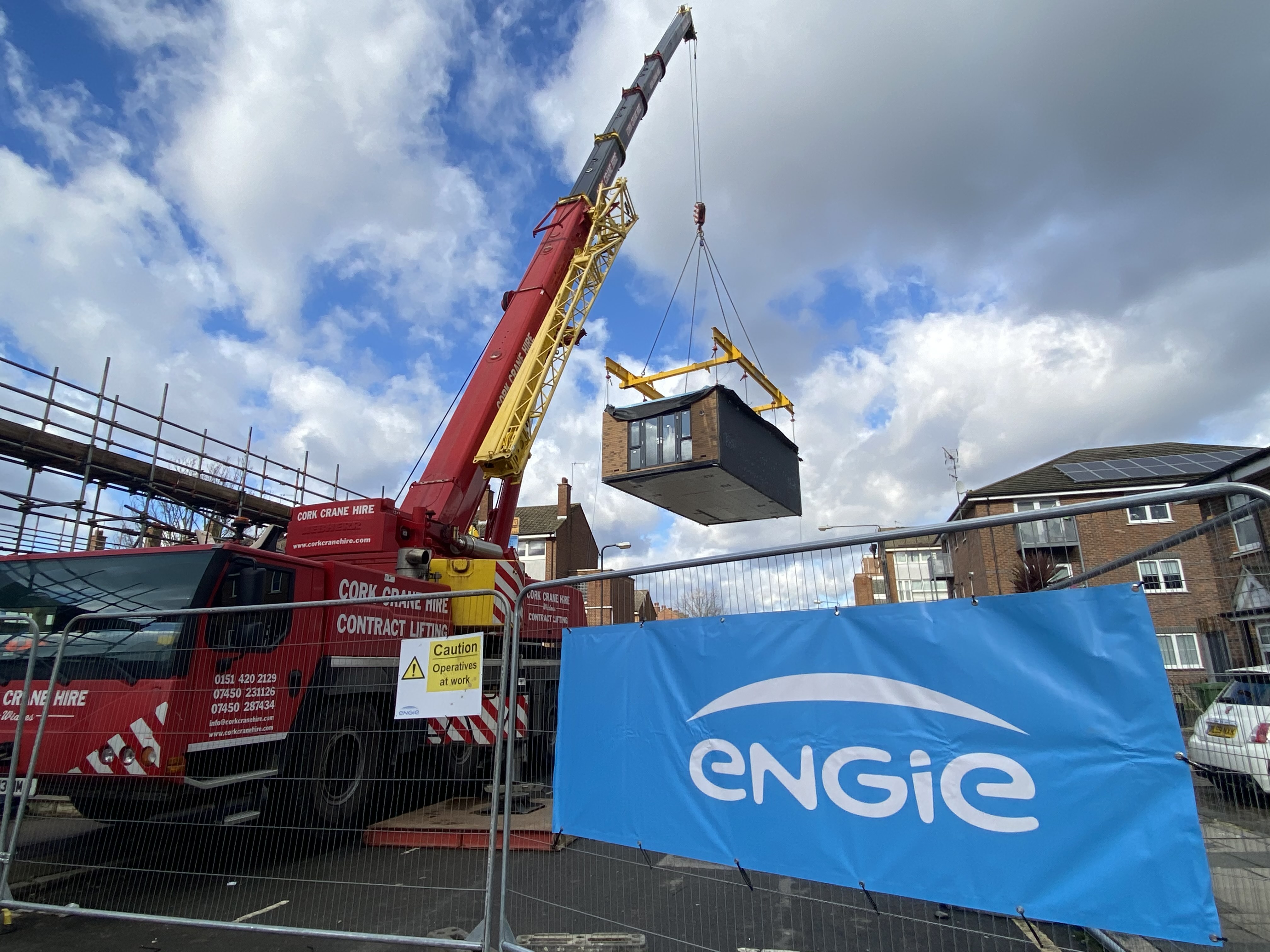 Key to this is the use of modular building techniques, and this week the first high-quality pre-built modular units were delivered to the pilot Greenwich Builds development in Robert Street, SE18.
This approach will allow our new homes, which feature other innovations like eco-friendly solar panels and efficient air-source heat pump heating, to be built in a matter of weeks, thereby minimising disruption for neighbours and allowing new residents to move in as soon as possible.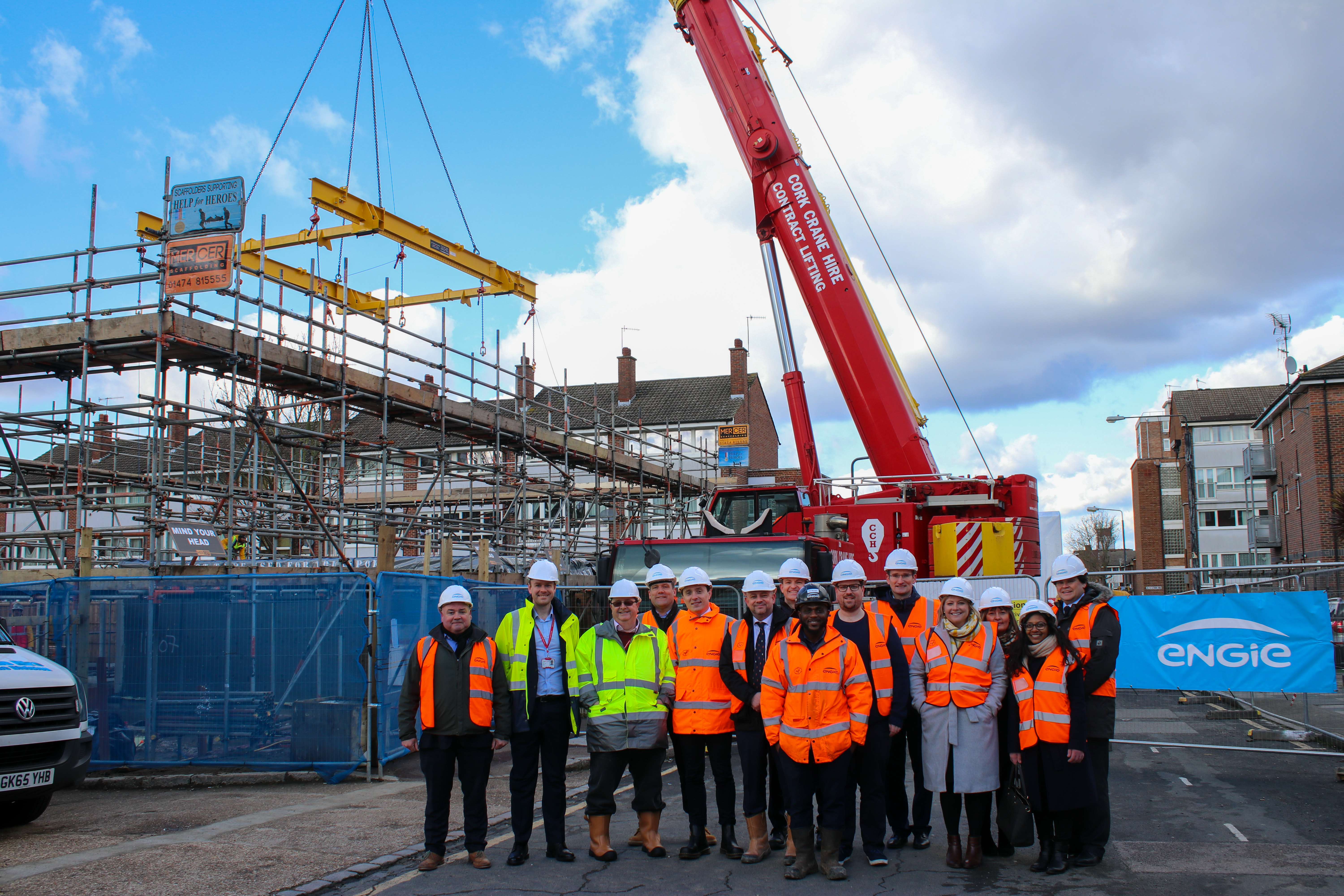 The first of the modules were craned into place on 27 February at an event attended by Member for Housing Chris Kirby and director for housing Jamie Carswell.
With over 30 more sites to be developed in the next two years there will be plenty more Greenwich Builds news to come!