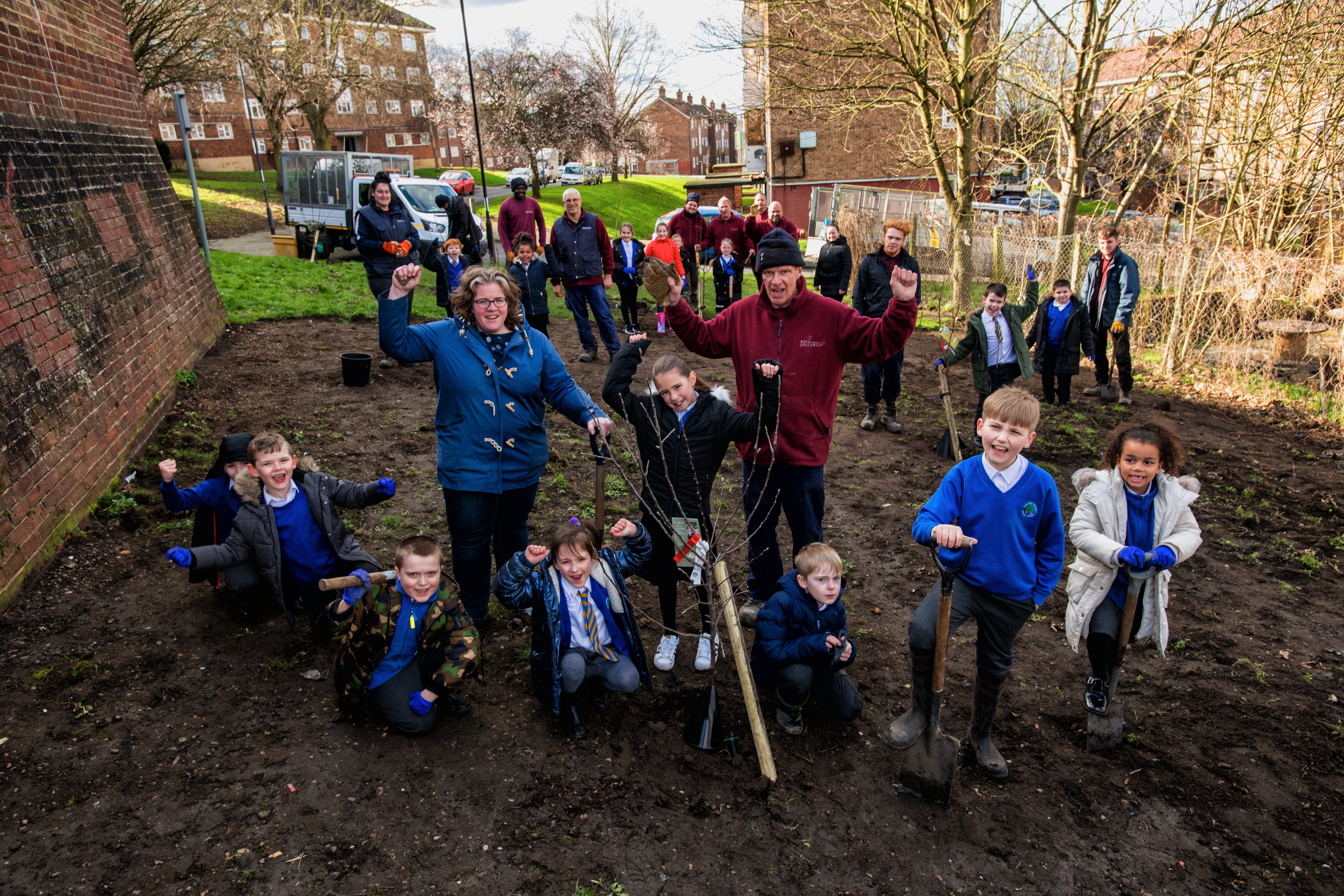 Published: Friday, 28th February 2020
Local school children in Abbey Wood have been getting muddy to help turn some of our green spaces into orchards...
Pupils at St Thomas a Becket Primary and Alex McCloud Primary have been working hard to transform some of our green spaces in Abbey Wood – by planting lots of fruit trees! Guided by our ground maintenance team, our green-fingered helpers planted plum, apple and cherry trees in Bostal Gardens, Abbey Wood Park and the Flowers Estate.
These orchards are part of Abbey Wood Community Project, which focuses on involving local residents in the planting and maintaining of the trees. We want to make sure that the green spaces across the borough are a positive place for residents to visit, and projects like this mean that they can feel connected to them too. Once the trees grow to their full size local residents will be able to pick and enjoy their delicious fruits.
The pupils got stuck in and the trees are ready to grow, we can't wait to see the fruits of their labour (sorry – we couldn't help it)!
If you live in Abbey Wood and would like to know more about the project and how you can help maintain the trees, please email parks@royalgreenwich.gov.uk