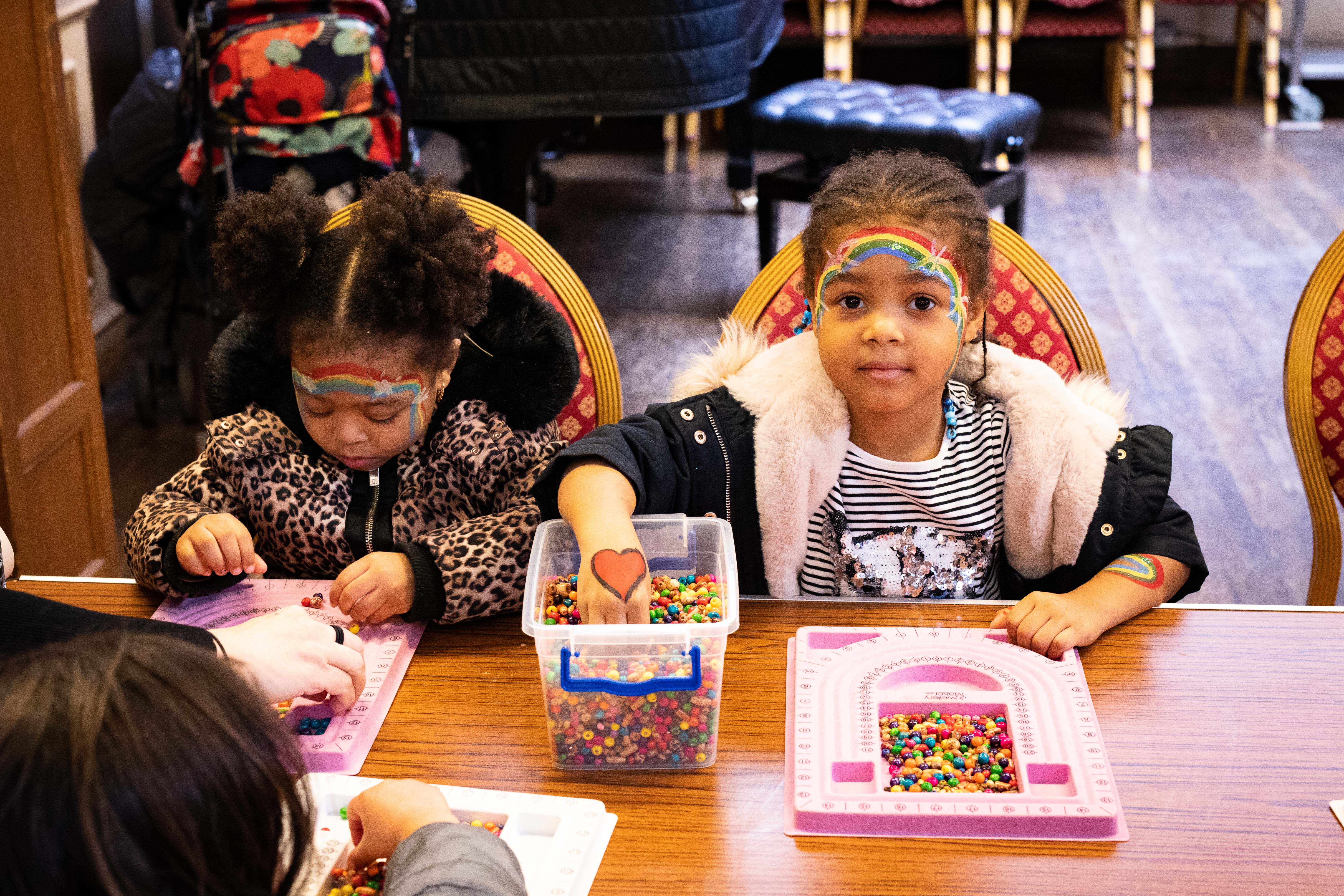 Published: Wednesday, 26th February 2020
On Saturday 22 February, the Royal Borough of Greenwich welcomed in Fairtrade Fortnight with a day of family fun.
On the day, there were activities for all the family, which helped raise awareness of how Fairtrade can impact our lives. Some of the workshops included clay mask making, drumming workshops, and face-painting all accompanied with free Fairtrade refreshments. The event was in partnership with Global Fusion Music & Arts, who decorated Charlton House and hosted the activities throughout the day.
Local participating supermarkets came along to the event, with a specific thanks to Tesco, Sainsburys, Marks and Spencer and the Co-op for their generous donations of Fairtrade products they offer in their stores.
Deputy Leader, Cllr David Gardner welcomed people to the event, reminding them that this year marked the 20th anniversary of the Council's commitment to Fairtrade. Stefan Donnelly from the Fairtrade Foundation also showed everyone the journey that Fairtrade products take from farms and into our supermarkets.
Cabinet Member for Culture, Leisure and Third Sector, Cllr Miranda Williams has said "We are very proud to be a Fairtrade borough. It is all our responsibilities to think about the consequences of the products we consume, so it was great to see so many people attend the event to learn about Fairtrade and take part in the activities".
The Royal Borough of Greenwich will continue to support the campaign, as we have done for many years, as an official Fairtrade borough.