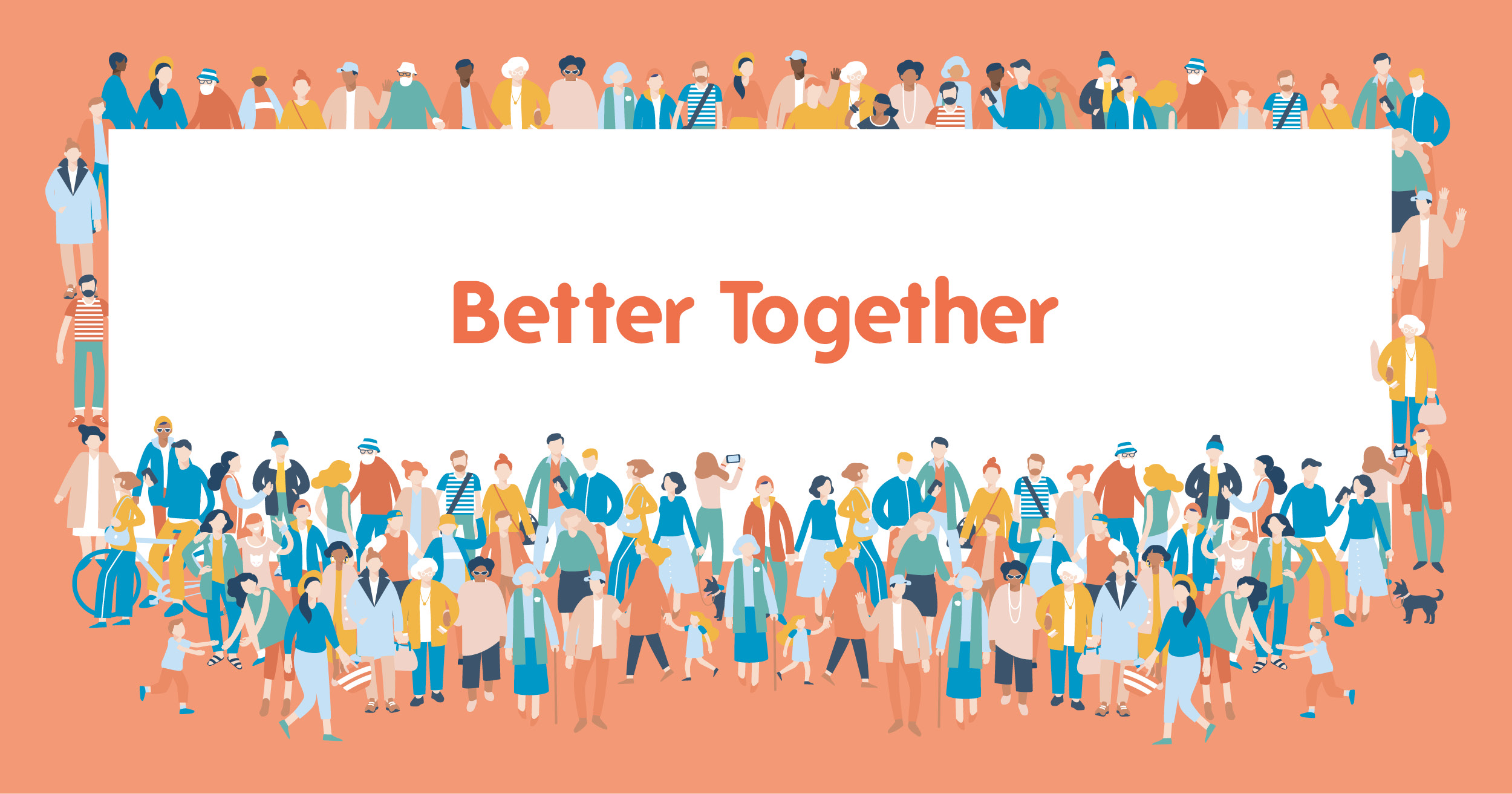 Published: Tuesday, 25th February 2020
No one knows your area better than you do, which is why we want to hear your views, ideas and issues regarding where you live, to help us improve our services.
At our Better Together resident events you'll be able to help shape your community, share your ideas and get your voice heard about your local area.
At each event you'll also be able to find out more about what the Council and other organisations can do for you. You don't have to speak in front of a large group, you can talk individually to staff who can help if you'd rather.
Each event will have a panel including representatives from the Royal Borough of Greenwich, Public Health and the Met police.
There'll also be a huge range of stalls where you can find out information about their services.
There are four Better Together events this spring. They will be taking place in four different venues across the borough, so that you can find one that's the easiest for you to get to.
Thursday 5 March, 7pm to 9pm
Progress Hall Eltham, Admiral Seymour Road, SE9 1SL
Tuesday 17 March, 7pm to 9pm
Plumstead Centre, 232 Plumstead High Street, Plumstead, SE18 1JL
Monday 30 March, 7pm to 9pm
Clockhouse Community Centre, Defiance Walk, Royal Arsenal, London SE18 5QL
Tuesday 31 March, 7pm to 9pm
Mycenae House, 90 Mycenae Road, Blackheath, SE3 7SE
We're also looking for community champions to help share information with local groups and communities they're involved with.
Better Together? We think so.
Find out more about our Better Together events and becoming a community champion.
If you have any questions or would like to suggest an issue to discuss at one of the meetings, email better-together@royalgreenwich.gov.uk