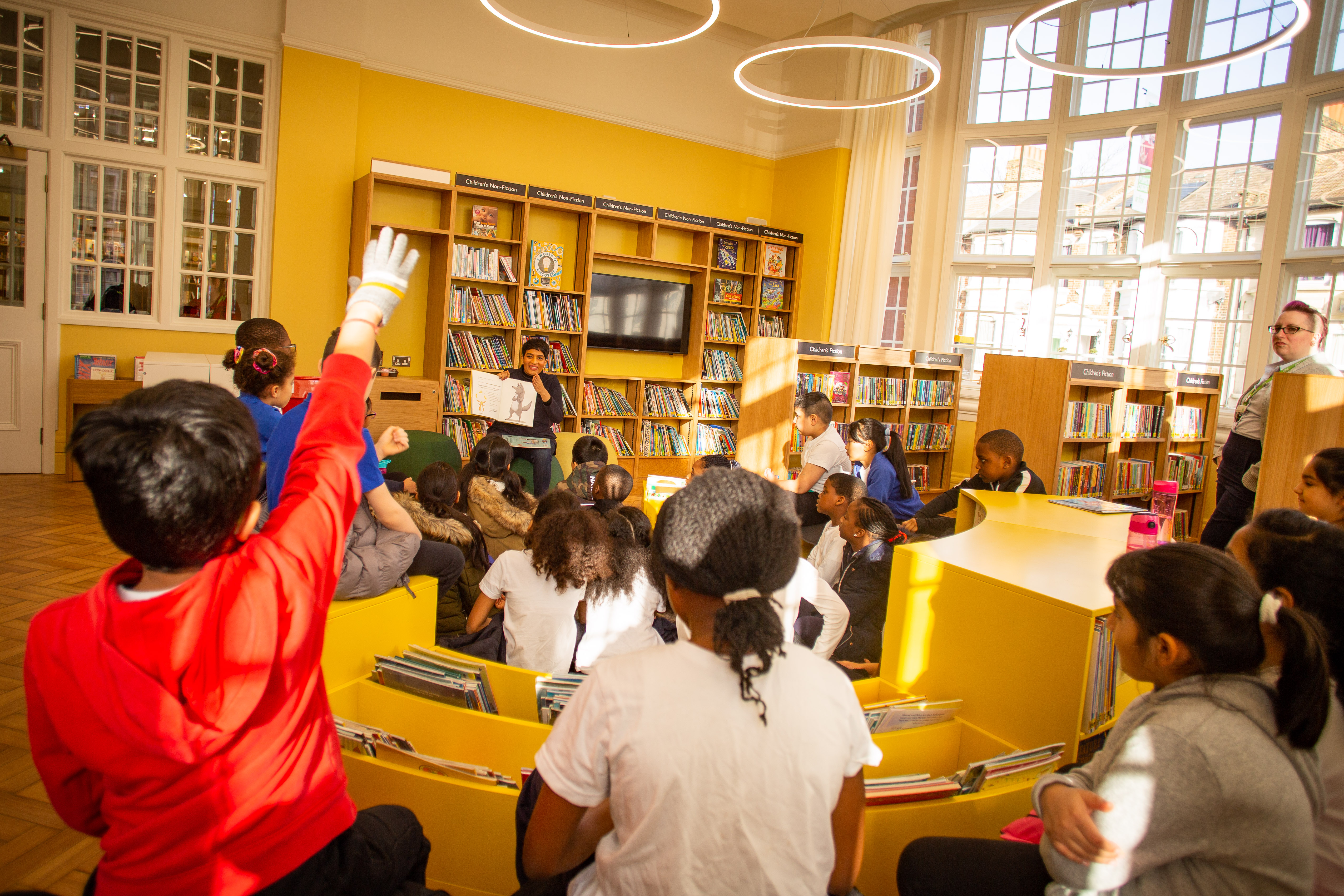 Published: Thursday, 20th February 2020
Following a fantastic multi-million-pound investment by the Royal Borough of Greenwich, the Plumstead Centre is now open.
Residents are invited to a grand opening celebration on Saturday 29 February. From 10am to 5pm, there will be a whole host of free taster sessions from the centre's performing arts, library and sports programmes, as well as a free gym pass for anyone wanting to test out the brand-new equipment.
Cllr Danny Thorpe, Leader of the Royal Borough of Greenwich, will also unveil a plaque that will mark the official opening of the centre. He said: "I am incredibly proud of this centre and the new year-round opportunities it will offer residents of Plumstead and beyond. Residents and community groups will have access to a wide range of enhanced leisure facilities, including a dance studio, a book wall and a multi-use space suitable for a range of activities.
"This is a centre for the whole community and the grand opening is the perfect opportunity to come and see what the Plumstead Centre has to offer you, your family and your community groups."
Activities at the grand opening will include free sessions in ballet, tap and drama tailored for age, ranging from 18 months to 17 years, as well as mini tennis, badminton, children's football and soft play. Face painting, story and rhyme-time, crafting and Lego sessions will take place in the library along with a book signing with acclaimed storyteller Sally Pomme Clayton, author of several children's books including Greek Myths, Stories of Sun Stone and Sea. A full timetable is available on the Better website.
There is also the chance for children to win a free soft play session, and a prize draw for a free adult annual fitness membership. Every child that completes one library taster, one sports taster, and one performing arts taster will be given a free soft play voucher.
Cllr Miranda Williams, Cabinet Member for Culture, Leisure and the Third Sector, said: "This is a magnificent building which will be a huge asset to Plumstead, bringing more opportunities for residents. It's a flexible space that can be used by many different groups, for a range of activities which will hopefully attract new classes for residents of all ages that have not previously been available in Plumstead."
The Plumstead Centre is operated by charitable social enterprise Better (GLL) on behalf of the Royal Borough of Greenwich. Ali Steele, Better's General Manager of The Plumstead Centre, said: "It's fantastic to finally open the doors of the Plumstead Centre. Our staff are looking forward to welcoming local residents into this beautiful multi-use community facility. Our grand opening event on Saturday 29 February is open to all and promises loads of fun and free activities for all ages, great membership discounts and with exciting prizes to be won."
The Grade II listed building on Plumstead High Street, which housed the original Plumstead library, has been refurbished in a manner befitting the historic status of the building as well as providing modern facilities. The state-of-the-art community hub is now home to a library, health and fitness facilities, a performing arts programme, children's soft play, community rooms and a café.
The Plumstead Centre is located at 232 Plumstead High Street, Plumstead, SE18 1JL. Find out more about the Plumstead Centre.
Discounted health and fitness memberships are available at the Plumsead Centre for a limited time.