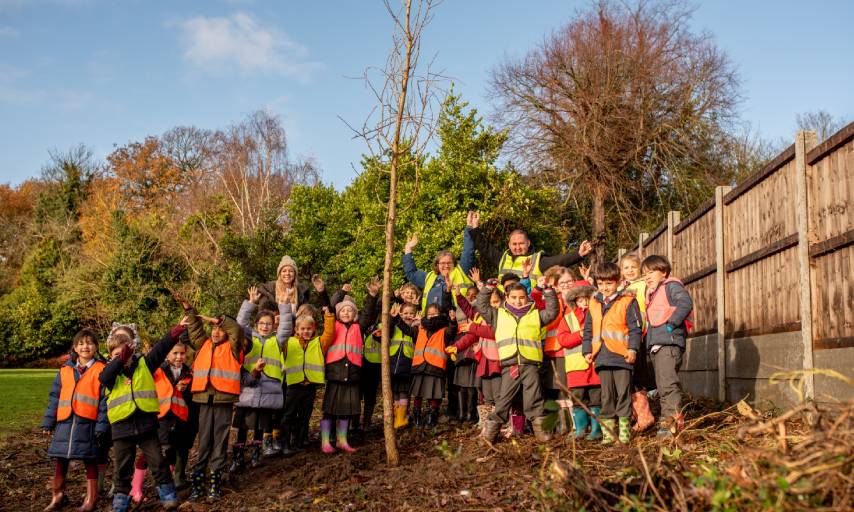 Published: Friday, 29th November 2019
On Wednesday 27 November, in celebration of National Tree Week, Royal Greenwich planted its 1000th tree! The Council began the tree count from May 2018 and has pledged to plant 2022 trees by 2022.
Accompanying Leader of the Council Danny Thorpe and Councillor Miranda Williams, Cabinet Member for Culture, Leisure and the Third Sector, were a class from Christ Church Primary School. They started off by getting their hands dirty and planting a mixture of apple, pear, cherry and plum trees in pairs. They then helped the Leader and Councillor Williams plant the 1000th tree, which was a Ginkgo Biloba; a prehistoric tree that is one of the oldest species of trees known.
The Council has a dedicated team of 16 people who look after the 50,000 trees across the borough, of which there are nearly 100 types of species.
Councillor Miranda Williams, Cabinet Member for Culture, Leisure and the Third Sector said:
"Trees are so important to Greenwich - they produce oxygen, improve air quality and support a huge amount of wildlife. By planting the 1000th tree during National Tree Week, we are investing in a greener future for the borough. It also marks the near-halfway point of our pledge to plant 2022 trees by 2022. We have declared a climate emergency and growing and maintaining our tree population is an important step to help mitigate the effects of climate change. Planting the 1000th tree was a special moment and it was great to have the children from Christ Church Primary School along to help."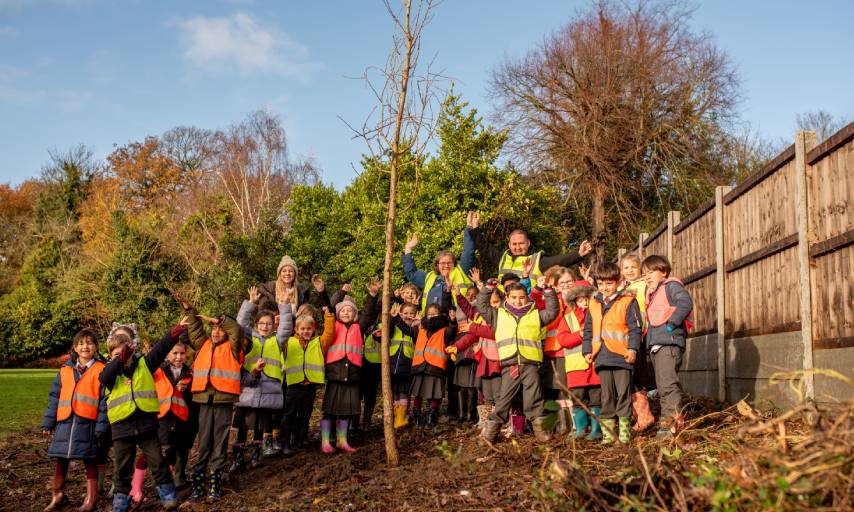 Leader Danny Thorpe, Councillor Miranda Williams and children from Christ Church Primary School plant the 1000th tree