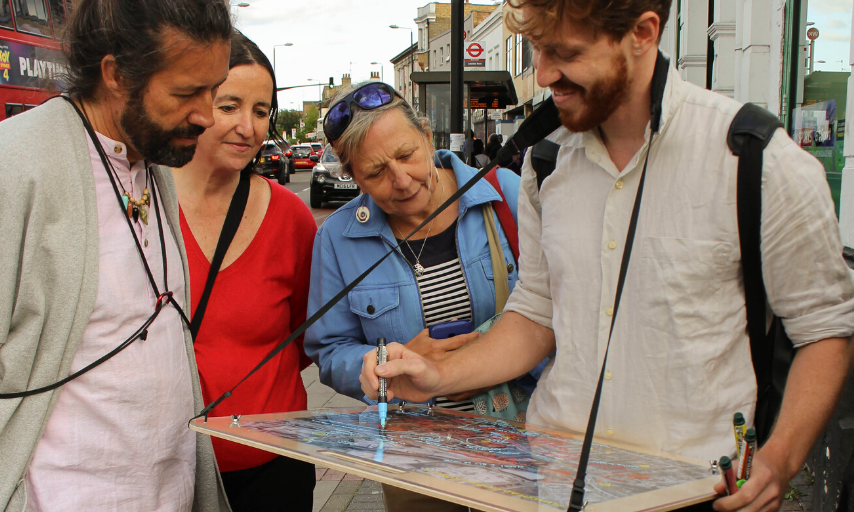 Published: Monday, 2nd December 2019
Plumstead high street is set for a facelift!
Plumstead high street is set for a facelift, funded by the Mayor of London's Good Growth Fund and matched by the Council.

This will mean upgrades to shopfronts, streets and roads, new public artwork, planting and lighting to make it more attractive and feel safer.

The Council has appointed architects Adams & Sutherland alongside make:good and Retail Revival, to work with the local community and businesses to design and deliver a better high street for everyone.

See project progress, meet the team, give feedback, and enjoy art and photography from Plumstead Manor students on Tuesday 17 December, at Plumstead Temporary Library, SE18 1DB | 3.00pm to 6.45pm.

Find out more and have your say online here: Plumstead regeneration survey.
For more information about the project take a look at our Project overview.