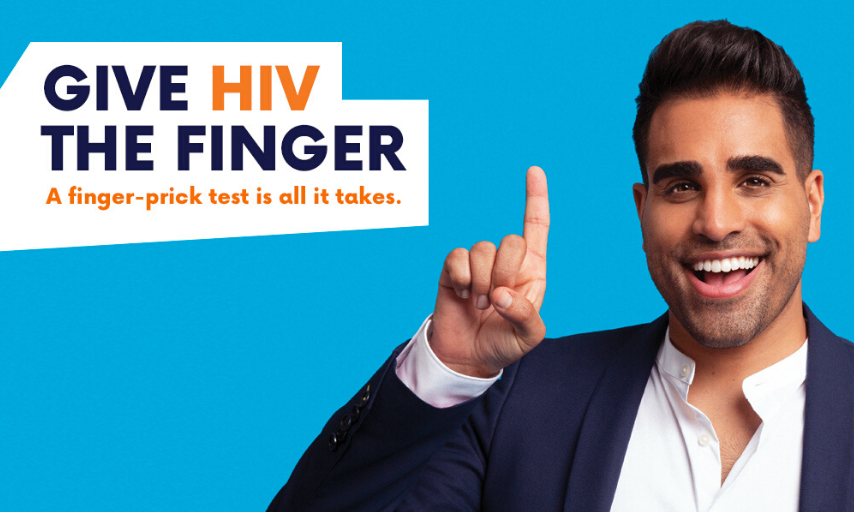 Published: Friday, 15th November 2019
National HIV Testing Week kicks off this Saturday 16 November and there are more ways than ever to test in the borough
Testing for HIV is easy, a finger-prick is all it takes. National HIV Testing Week kicks off this Saturday 16 November and there are more ways than ever to test in the borough – in a sexual health service, your GP, through community organisations and via online testing.
Greenwich sexual health week will also be running later this month, from 25 November, kicking off with a whole host of activities in schools and community spaces across the borough, in the lead up to World Aids Day on 1 December.
An HIV testing bus will be in General Gordon Square on 29 November from 10.30am to 4.30pm, so you can just pop in and take the test, it's that easy.
An estimated 13,500 people living with HIV in the UK are unaware they are infected, putting them at higher risk of poor health and passing the virus to others. Treatment for HIV has improved significantly but there is still no cure.
People infected with HIV and who are taking treatment can live long, healthy lives, but early diagnosis is critical. Royal Borough of Greenwich wants to support all residents to know their HIV status.
For details of Greenwich Sexual Health services and further information about Greenwich Sexual Health Week, please call 020 8305 5005 or visit www.greenwichsexualhealth.org
You can also search for @METROCharity and #GreenwichSexualHealthWeek on Twitter, Facebook and Instagram.