Published: Wednesday, 6th November 2019
Have you had your flu vaccination this year? Flu is unpredictable and can be serious and even deadly for older adults, very young children, and people with underlying health conditions.
You could be eligible for a free flu vaccination
The flu vaccine is free and is the best defence we have against what can be a serious illness. If you or your child are in an eligible group, make sure you speak to your GP or pharmacist about getting your free flu vaccine.
What are the symptoms of flu?
Flu is serious, and is different to the common cold. Symptoms can include:
a high temperature
body aches
fatigue.
Who should get the flu vaccine?
The flu vaccine is routinely given on the NHS to:
adults 65 and over
people with certain medical conditions (including children in at-risk groups from 6 months of age)
pregnant women
children aged 2 and 3 on 31 August 2019
children in primary school
frontline health or social care workers.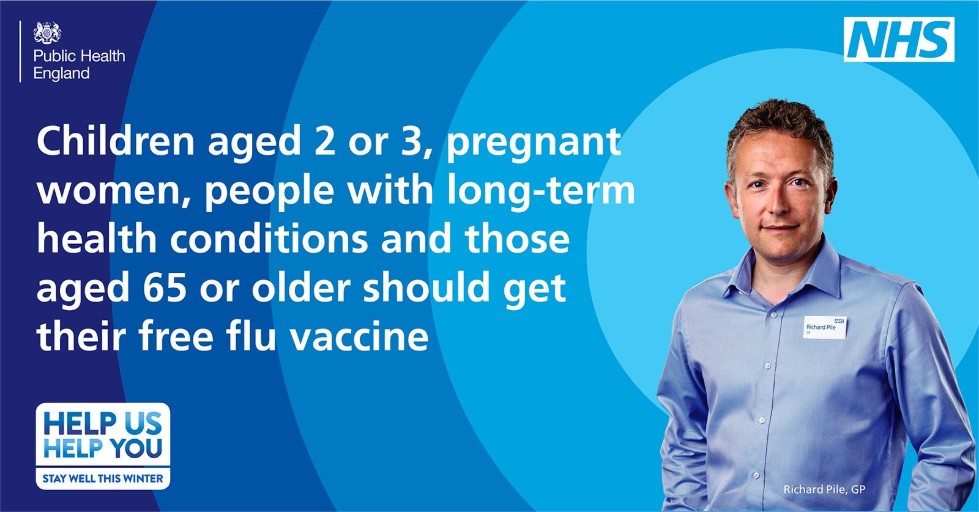 For most children, the flu vaccine is not an injection, just a quick and easy nasal spray. If you're in an eligible group – make sure you get vaccinated. Speak to your GP, pharmacist, or midwife, or visit www.nhs.uk/fluvaccine for more information.