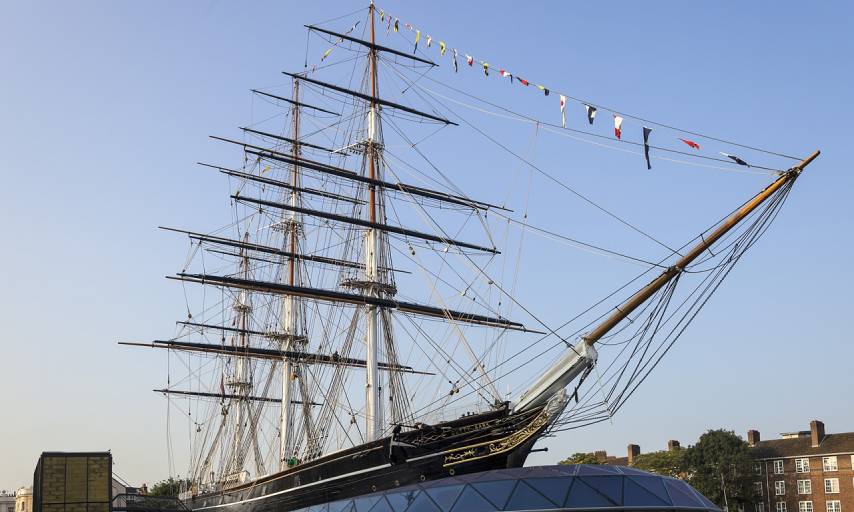 Published: Tuesday, 5th November 2019
At the start of November, over 250 local children, young people, carers, council staff, councillors and celebrities were invited to a special gathering in the Cutty Sark.
This prestigious occasion was to honour the achievements of children and young people in the care of Royal Greenwich during an award evening.
Cllr Danny Thorpe, Leader of the Royal Borough of Greenwich, said: "Many of the award winners have had to overcome great adversity from early in their lives and seeing them do so well makes everyone in our borough immensely proud. The Council takes its parental responsibility to children in our care very seriously and it's vitally important that we recognise and celebrate their hard work, talent and achievements. It's just fantastic that we have been able to do so in such an inspirational local location and I hope the winners continue to thrive in the future."
The young people receiving their awards were not aware they had won until the Oscar-style announcement on the night; each award was presented by a council VIP or celebrity and the winners received a certificate, medal, picture with the Mayor and a medal. Winners of the special prizes received a trophy, certificate, picture with the Mayor and gift token.
Cllr Jackie Smith, cabinet Member for Children's Services and Community Safety, said: "It's such a privilege to meet these inspirational children and young people and see them working hard to achieve their dreams, and celebrating with them in the iconic Cutty Sark added a real element of magic to the evening. These intelligent, determined and talented children and young people are definitely going to go a long way and I wish them all the very best in everything they do."
As part of the evening, the children, young people and their guests were given a tour of the ship and entertained with live musical performances and treated to a buffet and disco to celebrate at the end of the night.
Awards and Presenters
Names of the winners cannot be disclosed for safeguarding reasons.
Outstanding Educational Achievement Award – presented by Dr Fiona Peters, Advocate, writer and researcher on children in care
Sports Personality of the Year – presented by Montell Marcelle Douglas, Former Olympian athlete for Great Britain
Children in Care Council Outstanding Young Person of the Year 2019 – presented by Cllr Jackie Smith, Cabinet Member for Children's Services and Community Safety for the Royal Borough of Greenwich
Outstanding Young Adult of the Year – presented by Cllr Danny Thorpe, Leader of the Royal Borough of Greenwich
Outstanding Achievement in the Arts – presented by Byron Wallen, Teacher and composer
Royal Greenwich Photography Competition – presented by Cllr Danny Thorpe, Leader of the Royal Borough of Greenwich
Developing a Positive Attitude to Education – presented by Cllr Danny Thorpe, Leader of the Royal Borough of Greenwich, and Cllr Mick Hayes, Mayor or the Royal Borough of Greenwich
Academic Achievement and Progress - presented by Cllr Danny Thorpe, Leader of the Royal Borough of Greenwich, and Cllr Mick Hayes, Mayor or the Royal Borough of Greenwich
Determination to Succeed - presented by Cllr Danny Thorpe, Leader of the Royal Borough of Greenwich, and Cllr Mick Hayes, Mayor or the Royal Borough of Greenwich
Wider Education Awards - presented by Cllr Danny Thorpe, Leader of the Royal Borough of Greenwich, and Cllr Mick Hayes, Mayor or the Royal Borough of Greenwich
Achieving in All Areas - presented by Cllr Danny Thorpe, Leader of the Royal Borough of Greenwich, and Cllr Mick Hayes, Mayor or the Royal Borough of Greenwich
Royal Greenwich takes its responsibility to care for and nurture all the children in our care very seriously and each employee and councillor recognises their shared parental obligation. This is known as being a 'corporate parent'. For more information, visit: royalgreenwich.gov.uk/corporateparenting