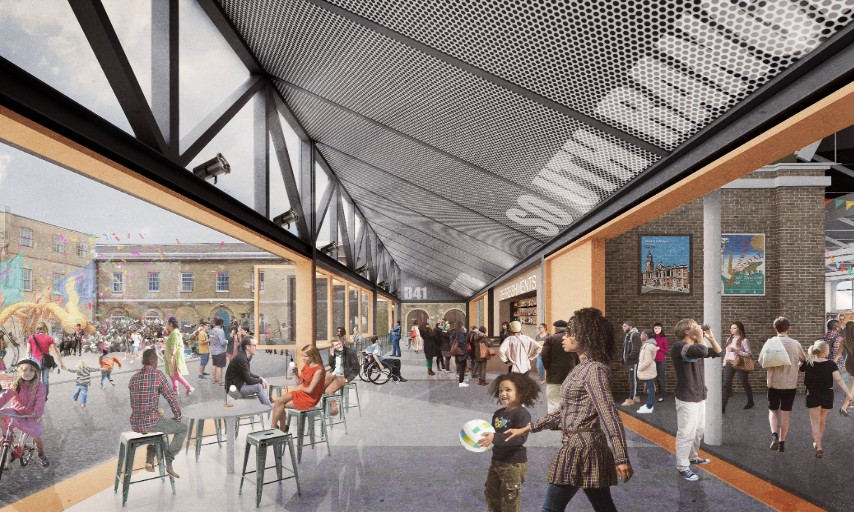 Published: Monday, 14th October 2019
Arts roles available with Woolwich Creative District Trust.
Woolwich Creative District Trust, a not-for-profit organisation founded to run Woolwich Works, the Royal Borough of Greenwich's ambitious destination for the arts, when it opens in 2020, is seeking people for several exciting new roles.
Roles available
Councillor Miranda Williams, Cabinet Member for Culture, Leisure and the Voluntary Sector, said:
"Woolwich Works will be more than just an incredible venue for music, art and theatre, it will also once again become a major employer providing up to 400 local jobs, education opportunities and attract investment to the area too. The Trust has a number of roles available and I would urge people who have the right skills and experience to put themselves forward."
James Heaton, Chief Executive of Woolwich Creative District Trust, said:
"We are looking for a range of candidates with experience but who are all passionate about the borough and making it a better place to live. It's an exciting time to join the Trust as we build a team of talented and hard-working professionals committed to delivering high quality creative opportunities for the benefit of residents of the Royal Borough of Greenwich."
The not-for-profit operating trust, will manage the £31m redevelopment of five large-scale listed buildings in the Royal Arsenal, that will accommodate a combination of performance and rehearsal venues, dance studios, exhibition areas, event spaces, workshops and community spaces, supported by back-of-house functions and public facilities. Resident companies and a number of local organisations will mix with visiting theatre groups, orchestras, dance companies, community users, visual artists and others.
For general recruitment enquiries contact: jobs@woolwich.works
To apply for the role of Personal Assistant to the Chief Executive contact:
Keishia.Roy-Johnson@royalgreenwich.gov.uk
020 8921 5295