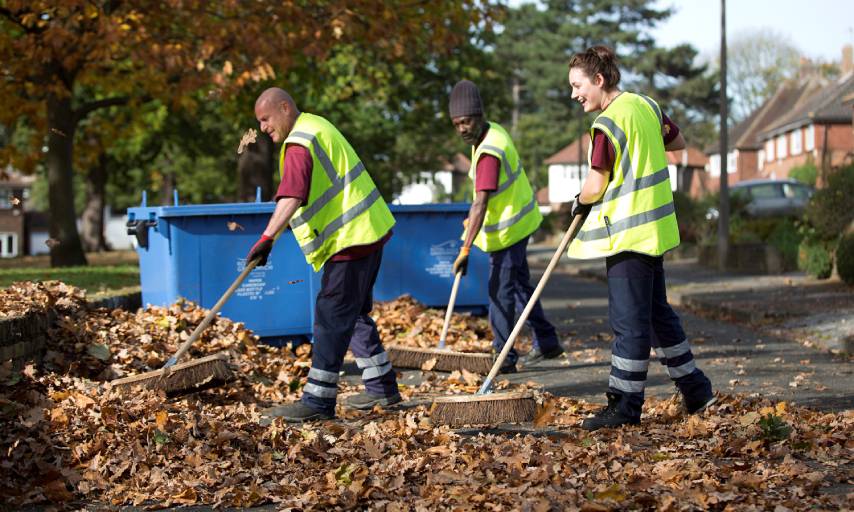 Published: Wednesday, 13th October 2021
Autumn is here! As the days get darker earlier and the air gets colder, with this change of season comes a large amount of leaf fall.
We want to make sure we can keep the roads clear as we can for you, which means we'll be sending out dedicated leafing teams to support our regular street cleaners.
This will mean there will be some temporary changes to the days certain roads are cleaned. This is because the roads which have a larger amount of leaves need more people to help clear them each week. The roads which get less leaf fall, will therefore be cleared once every two weeks rather than every week. We do understand that these roads will still have leaves falling, but for these two months this alteration to the schedule will help us keep on top of it all.
To make sure we can be as quick as we can, we'd like to ask that you don't sweep leaves from your gardens and driveways into the road or pavements, but instead put them in your garden waste green top bins instead.
We have more than 14,500 trees across the borough and last year our leafing team removed 300 tonnes from our roads. This is why the clean-up is such a big and complicated task. We will not be able to leave a road completely leaf free, but will do as much as we can to remove the bulk of them.
We understand that a disruption to the service can be inconvenient, but we hope that you can be patient with us. We will do all we can to clear as much as we can and do be rest assured, this is a temporary change and it will go back to normal the week of 20 December, once the leafing period is complete.
For the new street cleaning schedule and to find out if your street is affected, head to royalgreenwich.gov.uk/leafing