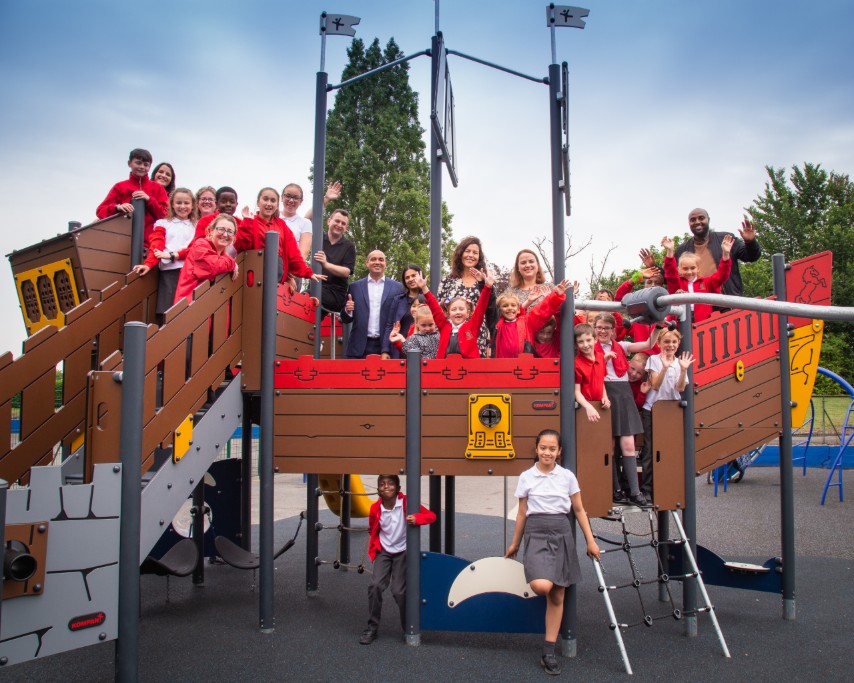 Published: Wednesday, 25th September 2019
Today we are launching the next round of our Greenwich Neighbourhood Growth Fund (GNGF) that helps makes local community projects a reality.
Since its launch in 2018 over £572,000 has been awarded to a variety of successful initiatives that benefit the community including playground equipment, tennis courts, arts and nature programmes, gardens, events and more.
Cllr Sizwe James, Cabinet Member for Regeneration and Growth, said:
"The Council's Greenwich Neighbourhood Growth Fund (GNGF) is a fantastic opportunity for local community groups to apply for much needed funding that could make their dreams a reality. Whether it is a grant for essential building upgrades, improvements to a local park or buying brand new equipment – the GNGF could help them. This is a real chance to empower residents to directly improve their local neighbourhoods.

"Unfortunately, we are not able to fund every project that applies the GNGF but this round will remain open for three months so that interested groups can spend time crafting a really good application. Metro GAVs, an organisation that provides advice to voluntary organisations, will also be providing support to groups that would like help applying. Strong applications are ones that show the impact that the project will have and how they will make it happen themselves - if they are successful."
Money is raised from new building developments
The GNGF uses money from the Community Infrastructure Levy (CIL) which is a scheme that allows councils to raise money from new building development in their boroughs. In Royal Greenwich, 15 per cent of CIL is made available to be spent on local priorities in consultation with the community.
Pirate ship playgrounds, sensory gardens and sports facilities...
Applications to the GNGF should address the demand that new building development has placed on the local area and be for the benefit of the local community. Previous successful projects include £30,000 for a pirate ship playground in Winn's Common delivered by local parents; £6,793 for a sensory garden at Greenwich & Bexley Community Hospice; and £8,000 for sports facilities at Christchurch Primary.
Examples of previously funded projects
Timetable for funding round
The application window opens today and closes on Sunday 18 December 2019. In January 2020 the shortlisted proposals will be confirmed and residents will be invited to have their say on which local project they prefer and vote for their favourite proposal. The final decision will be made in February with funding awarded in March.

Apply for Greenwich Neighbourhood Growth Fund