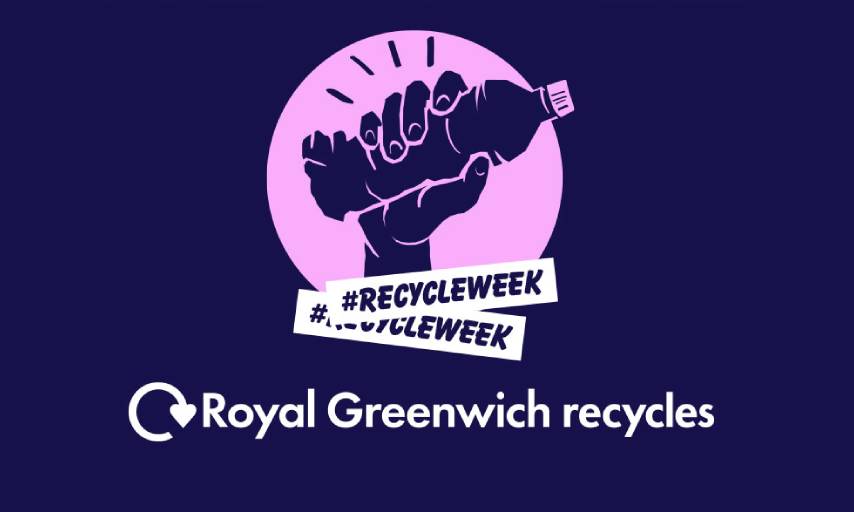 Published: Monday, 23rd September 2019
This week we are talking waste: reducing, reusing and of course...recycling!
Happy Recycle Week! All this week we will be out and about talking to people about what we can all do to turn the tide on plastic pollution. Our team will be covering top tips and showing you how to make small changes that make a huge difference to our planet.
The first step is to reduce the amount of waste we produce to begin with. For example, rather than buy a new bottle of water each time, you could use a reusable bottle and refill it when you need to. Reusable bottles are so great that, as part of our Recycle Week celebrations, we will be giving them away all this week! Come and find us in different locations across the borough, next to the new water fountains so you can fill them up. We will also be on hand to chat to you about recycling and give advice on the range of services they offer.
This week come and speak to us:
Monday 23 September, 12pm - 2pm at General Gordon Square, Woolwich
Tuesday 24 September, 12pm - 2pm at the Eltham Centre
Wednesday 25 September, 7.30am – 9.30am and 5pm – 7pm at Plumstead Station
Thursday 26 September, 12pm – 2pm at Passey Place, Eltham
Friday 27 September, 12pm – 2pm at General Gordon Square, Woolwich
You can also drop off any plastic bottles you have to ensure they will get recycled.
Recycling – of course - is the next big step. The simple act of putting a plastic bottle in the recycling bin can have a big positive effect. You might be thinking 'But can a single plastic bottle make that much difference?' It really can. The average adult in London buys more than three plastic water bottles every week, which adds up to an alarming 175 bottles every year per person. In total, each year around 7.7 billion plastic bottles are bought across the UK! That is a massive amount of potential waste that would harm the environment. Every bottle counts.
Deputy Leader and Cabinet member for Public Realm, Cllr David Gardner said
"Recycle Week is extremely important. By reducing the amount of waste we create through recycling, we're saving natural resources and reducing carbon emissions. In seven days – with the help of Greenwich residents – we can make a huge impact. Now with the Climate Emergency, though, we need to make this change permanent, and this week is just the start."
To find out more about Recycle Week, head to recyclenow.com.
To find out more about recycling services in Greenwich and how to minimise your waste, visit royalgreenwich.gov.uk/recycling