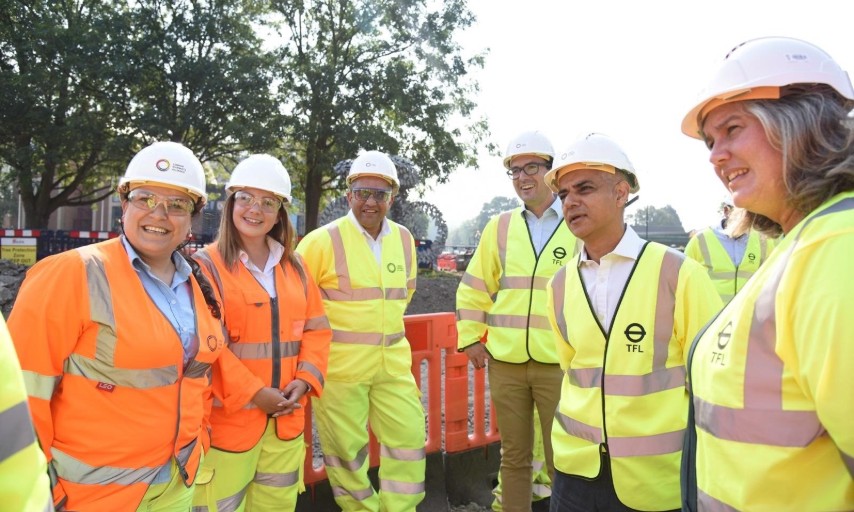 Published: Wednesday, 28th August 2019
The Mayor of London, Sadiq Khan, announced yesterday that construction of the next section of Cycleway 4 will start ahead of schedule.
Communities in south-east London will be able to enjoy the benefits of this major new route between Tower Bridge and Greenwich sooner as work on the Creek Road section will start later this year - instead of April 2020 as originally planned.
Cllr Denise Scott-McDonald, Cabinet Member for Air Quality, Sustainability and Transport, said:
"With the extension of Cycleway 4 along Creek Road, Greenwich town centre will be connected to Tower Bridge with a continuous cycle route segregated from traffic the entire way. It will make it even easier and safer for more Royal Greenwich residents to cycle as part of their daily routine. Making journeys by bike is affordable, healthy, great for the environment and helps ease congestion and pollution too."
The Mayor of London, Sadiq Khan, said:
"I'm delighted that we are bringing forward construction on this latest segregated cycle way so that people can enjoy the benefits of this major new Cycleway route sooner. By creating new crossings and segregated routes we will make it safer and more convenient for many more Londoners to walk and cycle, which is crucial to clean up our toxic air. Expanding the Santander Cycles scheme to Bermondsey and Rotherhithe for the first time will provide a further boost for cycling in south east London."
Once complete, Cycleway 4 will add 10km of segregated cycle route to London's network – enabling thousands more people to make everyday journeys by bike. New pedestrian crossings are set to make the area much easier for people walking to get around.
Work on the first sections of Cycleway 4 began in July, with work currently taking place to create 3.6km of segregated Cycleway along Tooley Street and Jamaica Road in Southwark.