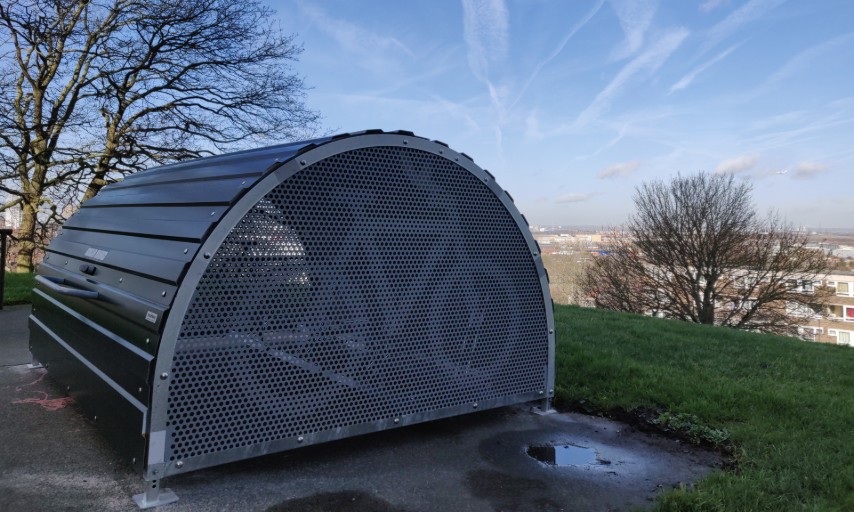 Published: Wednesday, 21st August 2019
Great news for cyclists in Royal Greenwich!
Great news for cyclists in Royal Greenwich! The Council has successfully bid for £120,000 additional funding from TfL to deliver cycle parking on estates, on streets, at schools and at stations this year. The proposals were based on your requests and from new evidence of demand for cycle parking across the borough.
Cllr Denise Scott-McDonald, Cabinet Member for Air Quality, Sustainability and Transport, said:
"I welcome any initiative that makes it even easier for more residents to enjoy cycling. Choosing to travel by bicycle is a great and low cost way to get active, look after the environment and have fun. For families looking to improve their cycle confidence together we will be running free sessions this summer, at Avery Hill Park and Hornfair Park too."
The Council will be asking for your views on the locations of cycle parking for visitors in town centres and at other key destinations at this year's Cycling Forum. We will also be asking for input on a new analysis of the cycling network. Keep your eyes peeled for more information on the forum which will be held on Thursday 19 September. In the meantime, save the date!
Looking to cycle together as a family? Come down to our free Family Bike Weeks: this week at Hornfair Park and the week after at Avery Hill Park. All ages and abilities are welcome. Find out more.