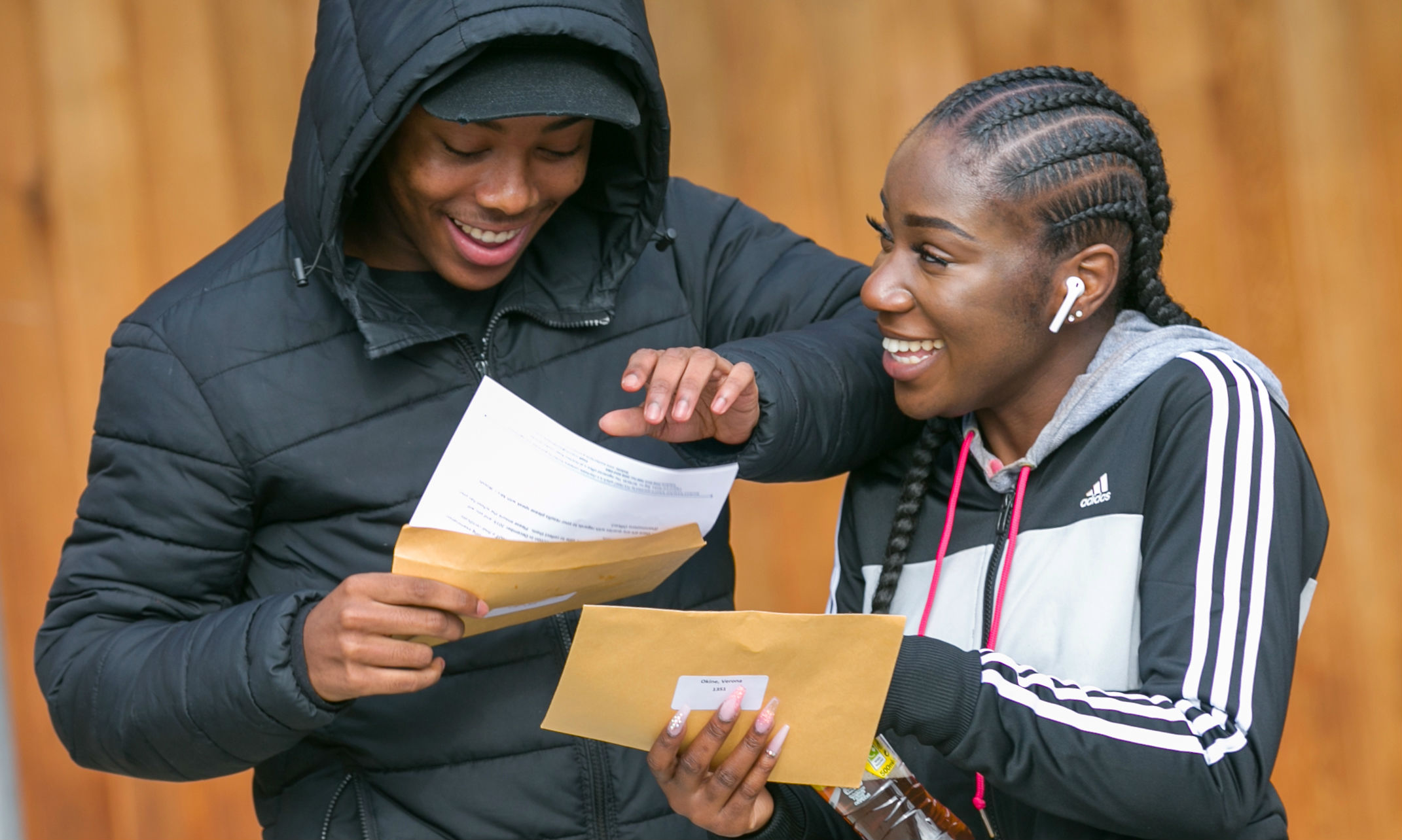 Published: Friday, 16th August 2019
Schools and colleges across the borough have been celebrating their students' excellent A-Level results, with 67 per cent of students in Royal Greenwich achieving grades A* to C.
Leader of the Royal Borough of Greenwich, Cllr Danny Thorpe, said: "It's such a pleasure to be able to see the achievements of young people in our borough and celebrate with them. The intelligence and determination displayed by the young people I met on results days is a credit to them, as well as the teachers, parents and carers who have helped them along the way. I wish them all the very best in their future endeavours – whether it's at university, as an apprentice or at work. Well done to everyone."
A majority of this year's A-Level graduates will be going on to further education, with several making the grade for top universities, and many more are embarking on apprenticeships with local and internationally renowned organisations. There are 12 children in our care who are going on to university to study a range of subjects, including nursing, engineering and psychology.
Cabinet Member for Children's Services and Community Safety, Cllr Jackie Smith, said: "Those receiving their A-Level grades this week should be proud of their hard work and accomplishment. It's fantastic to see so many young people reaching their potential and opening up the door to other opportunities, with the help of their skilled teachers, and carers and parents. I'd like to congratulate them all and wish them luck with their onward journey."
Leader of the Royal Borough of Greenwich, Danny Thorpe, joined young people at several schools in the borough as they received their A-Level results this week and he will be out to offer congratulations and support to GCSE students as they receive their grades next week.