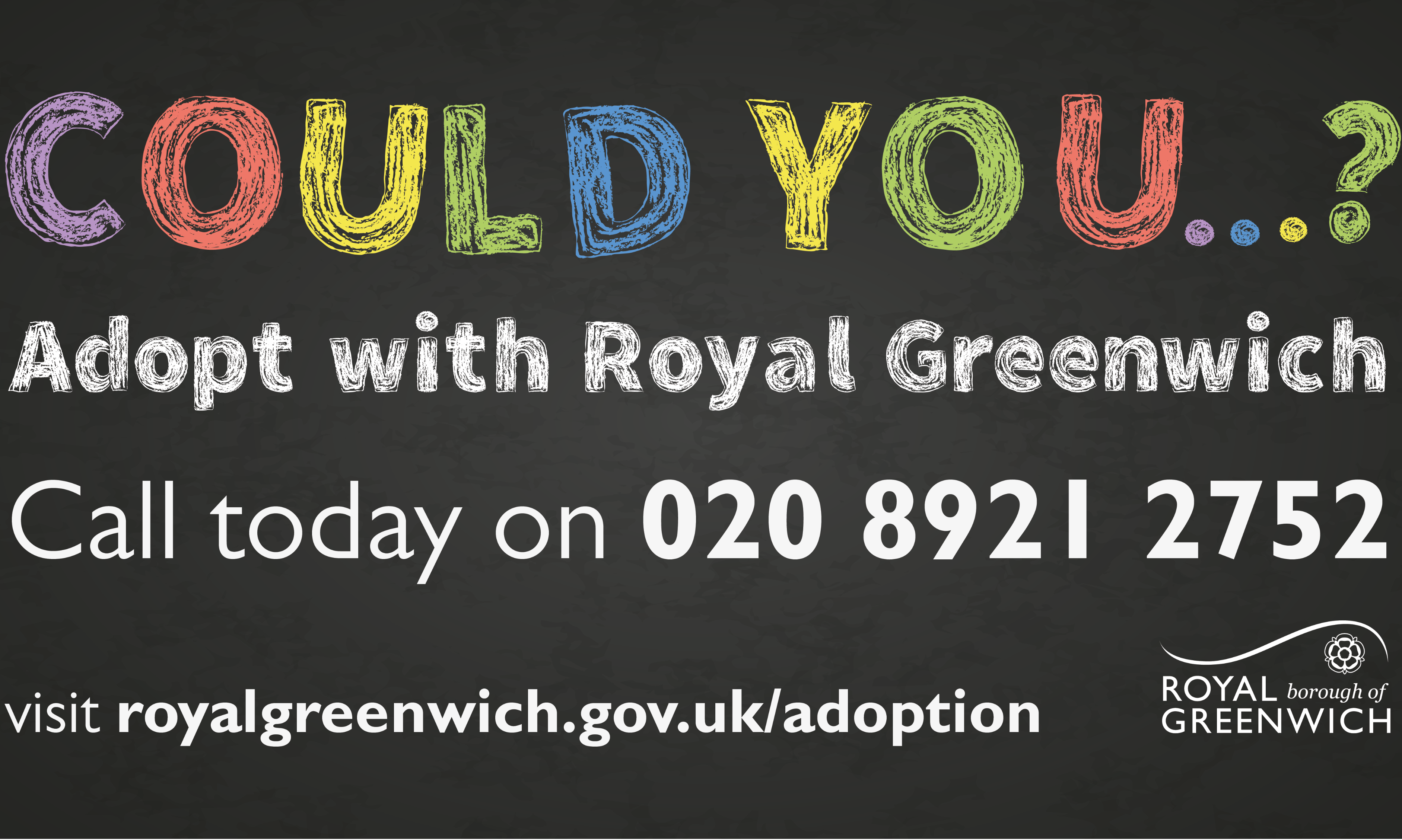 Published: Friday, 12th July 2019
This July 18, you're invited to come and find out about adopting with the Royal Borough of Greenwich at one of our professionally-led information events, which is open to anyone over 21 years old.
Many people don't realise that they could be the perfect person to become a legal parent to a young person. You are eligible to adopt with our borough once you have turned 21, as long as you show you are able provide a nurturing, stable environment and have the financial means to support a child as they develop. Adopters can be mixed or same sex couples, as well as single people (with or without children).
Councillor Jackie Smith, Cabinet Member for Children's Services and Community Safety, said: "So far this year, our Adoption Team have placed 16 young people with new families but unfortunately there are still more who need a secure, permanent home. These information events are a great way for interested people to take a step closer to creating a new family."
The Royal Borough of Greenwich has been successfully finding families for children in need of steady and secure homes for over 30 years. We're proud to have an established team of highly skilled specialist social workers providing the right level of support; right from initial interest, to settling you all into your new family life.
Thomas and Jacob, a same sex couple who adopted with the Royal Borough of Greenwich, said: "We had a fantastic experience with completing our adoption journey through the Royal Borough of Greenwich. Starting with the information evening, through the assessment and preparation stages, to welcoming our son into our house and finally becoming parents officially; we felt our social worker was there for us to support us all along. Prior to this, we had heard great feedback about after-adoption support from other Greenwich adopters, which included their inclusivity and acceptance of same sex couples, which we have also experienced."
We are lucky to have a diverse population in our borough and this is reflected in the young people waiting to be adopted. We place great importance on ensuring a child has a sense of belonging and cultural identity in their new home, so individuals from a range of backgrounds are invited to apply, so we can match ethnic, religious, language, social and cultural needs.
Adoptive parents can positively transform a young person's life, whilst reaping a lifetime of rewards themselves. Our team are here to support you at every step. If you would like to find out more, you are warmly invited to come to our next information event taking place at The Woolwich Centre on 18 July at 7pm. Visit our website to learn more: www.royalgreenwich.gov.uk/adoption