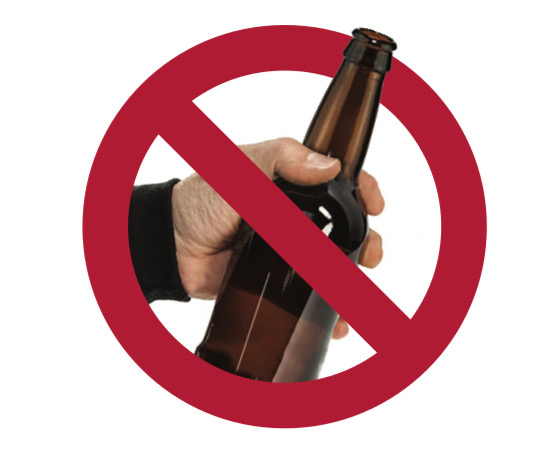 Published: Friday, 12th July 2019
We can continue to address street drinking and anti-social behaviour in Woolwich town centre, with the renewal of our alcohol ban.
The public space protection order (PSPO) bans people from having open containers of alcohol within Woolwich town centre, and was renewed on 9 July 2019.
Anyone who does not hand over an open container of alcohol when asked, may be required to leave the area covered by the order for up to 48 hours, and could face a fine.
We introduced this ban in 2016 as part of our work to tackle anti-social behaviour, street drinking and substance abuse in the borough. Since its introduction, we have been working with local businesses to reduce the availability of high strength drinks, and established a Street Pop Project to ensure people are receiving specialist substance abuse support.
The original ban was valid for three years and was welcomed by residents and local businesses who were consulted. Following further feedback, the decision has been made to renew it for another three years, until 2022. This coincides with the prosecution of a persistent street drinker, Mr Samuel Little, who has been ordered to pay £630 by Bexley magistrates court.
Mr Little has consistently been drinking alcohol within prohibited areas in Woolwich town centre since the ban was introduced in 2016. He has received 23 fixed penalty notices for refusing to hand over his open container of alcohol and has been verbally abusive to our staff on multiple occasions.
Mr Little has received intensive support from our Street Pop project to address his homelessness and addiction issues. Despite this support, he continued to breach the alcohol ban and has failed to pay any of the fixed penalty notices issued to him. He was found guilty for non-payment of fines on 8 July 2019. Mr Little has also received a community protection notice which bans him from Woolwich town centre for 12 months.
Cllr Jackie Smith, Cabinet Member for Children's Services and Community Safety said: "The renewal of the public space protection order in Woolwich town centre allows us to continue to support vulnerable street drinkers and help them deal with their substance abuse, whilst reducing the amount of street drinking and anti-social behaviour in the area.
"It was put in place to combat the excessive levels of anti-social behaviour caused by people coming to consume alcohol in our open spaces. We are committed to ensuring that Woolwich town centre feels like a safe and welcoming place for those visiting it. We will continue to take robust enforcement action against any individuals that come into the area primarily to consume alcohol and behave in an anti-social manner."
For help and guidance on addiction, please contact Aspire Greenwich, a free and confidential drug and alcohol service. You can email greenwich.aspire@cgl.org.uk or call 020 8316 0116.