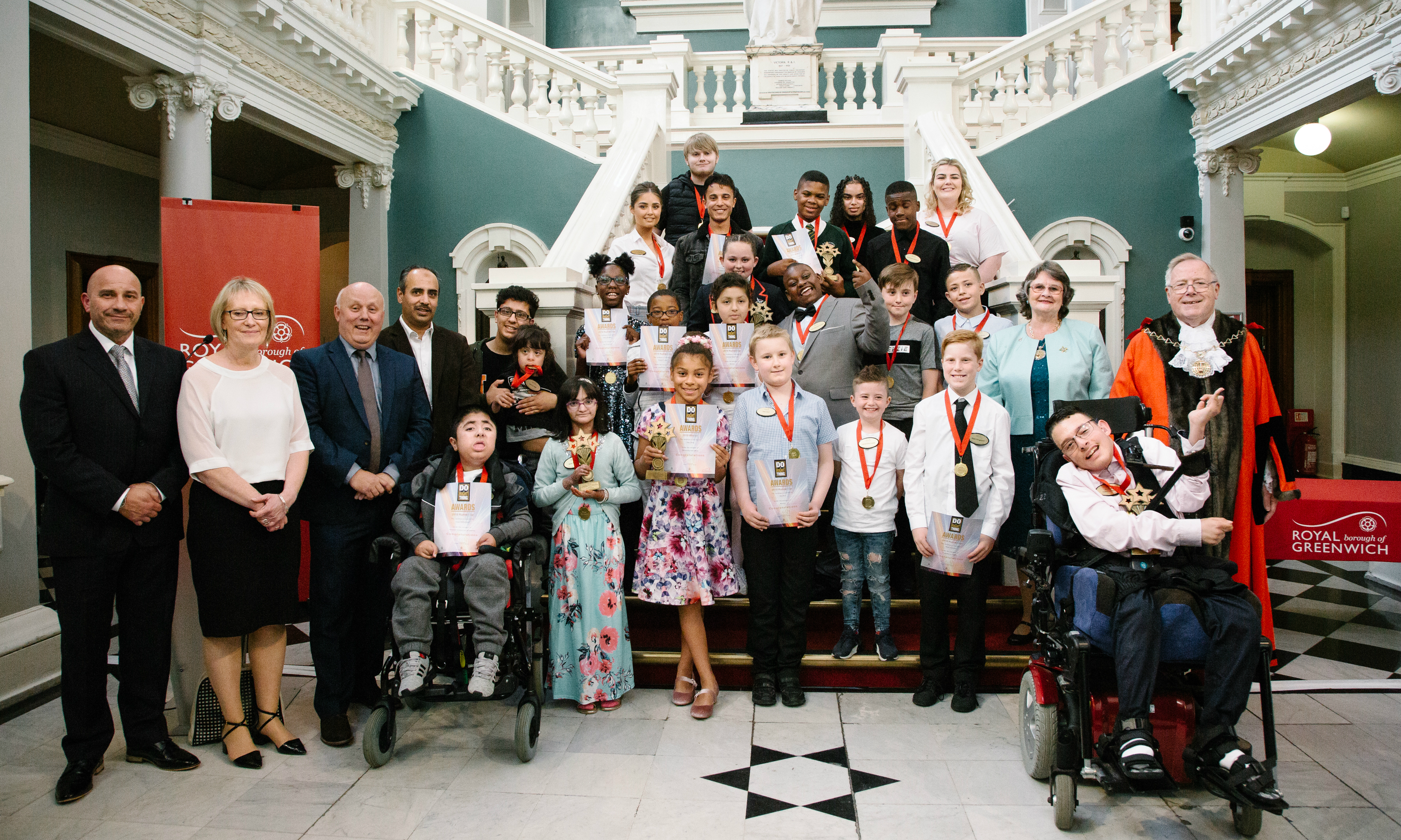 Published: Friday, 14th June 2019
Royal Borough of Greenwich celebrates outstanding achievements of children and young people in the borough during annual Do the Right Thing, Young Citizen of the Year Award ceremony.
During the event, held on 14 June, several local young people were honoured for making an exceptional contribution to the local community, with many having demonstrated tremendous courage and resilience in the face of great challenge and adversity.
The evening was opened by Councillor Danny Thorpe, Leader of Royal Borough of Greenwich, with Councillor Mick Hayes, Mayor of Royal Borough of Greenwich, and Councillor Jackie Smith, Cabinet Member for Children's Services and Schools, also in attendance.
Overall, there were nine winners and 17 runners-up, from 14 schools and organisations within the borough, who received awards and recognition within the following categories:
Bravery
Community Role Model
Young Carer/Family Supporter
Personal Achievement to Learning
Resilience to Barriers
Peer Support
Inspiration to Others
Shea French-Gibbens Young Disabled Person of the Year Award.
For the first time this year, the latter award was named after one of the previous winners who sadly lost her life.
Those in attendance were entertained with outstanding choir performances from Bannockburn Primary School and Eltham Church of England School, over the course of the evening.
The event was jointly sponsored by Royal Greenwich and The Canary Wharf Contractors Fund, who are long-standing supporters of the Awards. The Canary Wharf Contractors Fund supports people, communities and organisations local to the Canary Wharf Estate.