Published: Friday, 7th June 2019
The Council has partnered with Greenwich & Bexley Community Hospice to encourage the upcycling of pre-owned belongings that would otherwise have been thrown away.
RePurpose - a new shop with all proceeds going directly to the important work that the hospice carries out - was officially opened on 7 June and the event was attended by the new Mayor of Greenwich Cllr Mick Hayes, as well as Cabinet Member for Public Realm Cllr David Gardner. They were treated to a demonstration by colleagues from the Hospice, who showed them how they make items look good as new, ready for resale.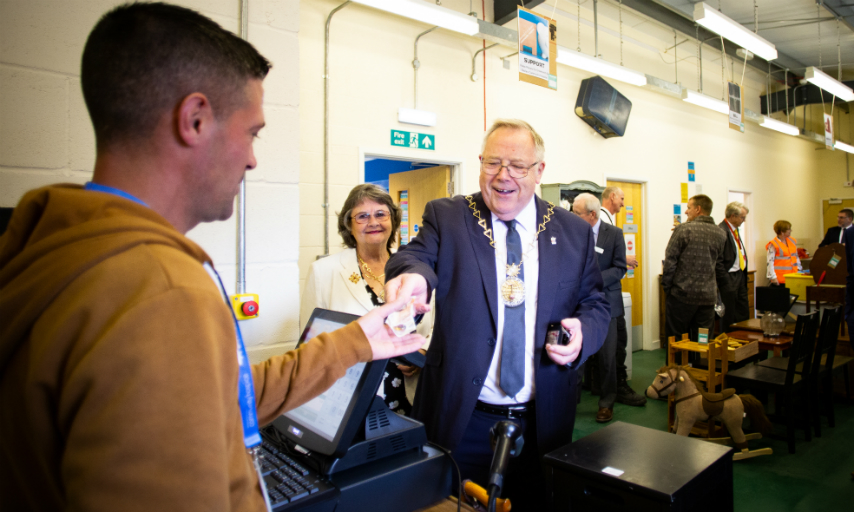 Thanks to the Council providing the Hospice with a rent-free building, they have opened the new shop, behind the Reuse and Recycling Centre in Nathan Way, where they can refurbish, clean and fix items so that they can either be sold on site or at one of the Hospice's many shops.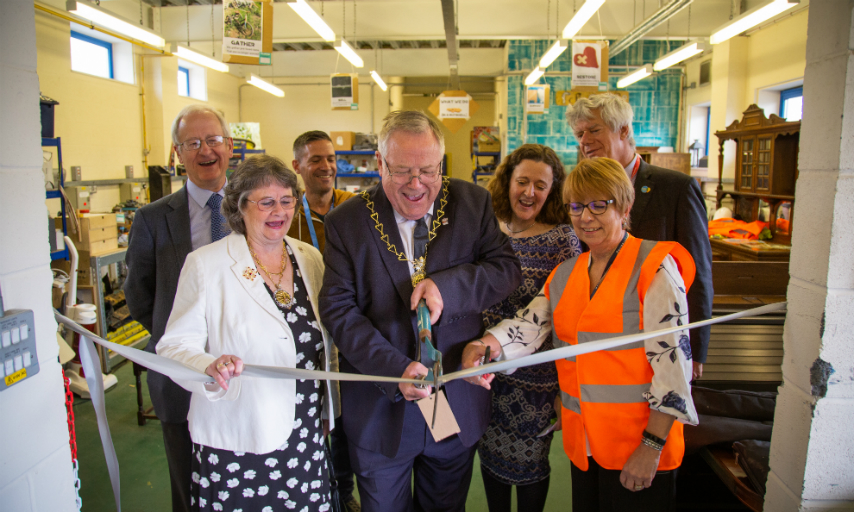 Cllr David Gardner, Deputy Leader of the Council and Cabinet Member for Public Realm, said:
"The Council is committed to working with our residents, businesses and community groups to increase the amount of recycling taking place within the borough and reduce the amount of waste we produce too. This is a fantastic scheme to do both - fixing and refurbishing items that would have otherwise been thrown away.
"Too often, household goods are not made to last, but to be thrown away when they break down. With the climate emergency, it is really important that we find new ways to help people save our planet's resources and to mend, restore, reuse and repurpose"
"I would like to thank everyone from Greenwich & Bexley Community Hospice and council officers who have been working incredibly hard to transform the disused space and we're very pleased with how it looks."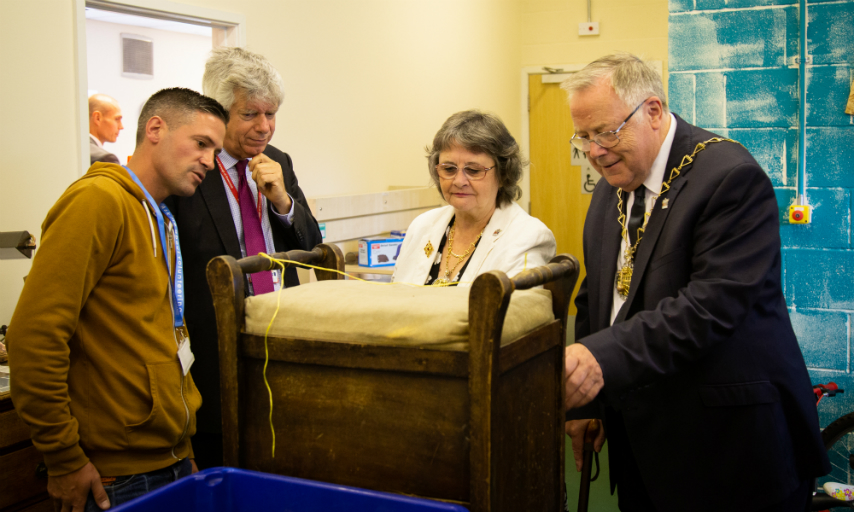 Chief Executive of Greenwich and Bexley Community Hospice, Kate Heaps, said:
"We are delighted to be partnering with the Council on this exciting project and would like to thank them for the very generous offer of providing the facilities rent free, to ensure we can focus on growing rePurpose and invest the money raised back into supporting the work the Hospice does with our community.
"We are very optimistic for the future of the project and would encourage all residents to donate your pre-loved, but no longer wanted goods so that we can make a real difference to people who rely on our services."
rePurpose is open Monday to Friday, between 9.30am and 4.30pm, and one-hour free parking is available outside.