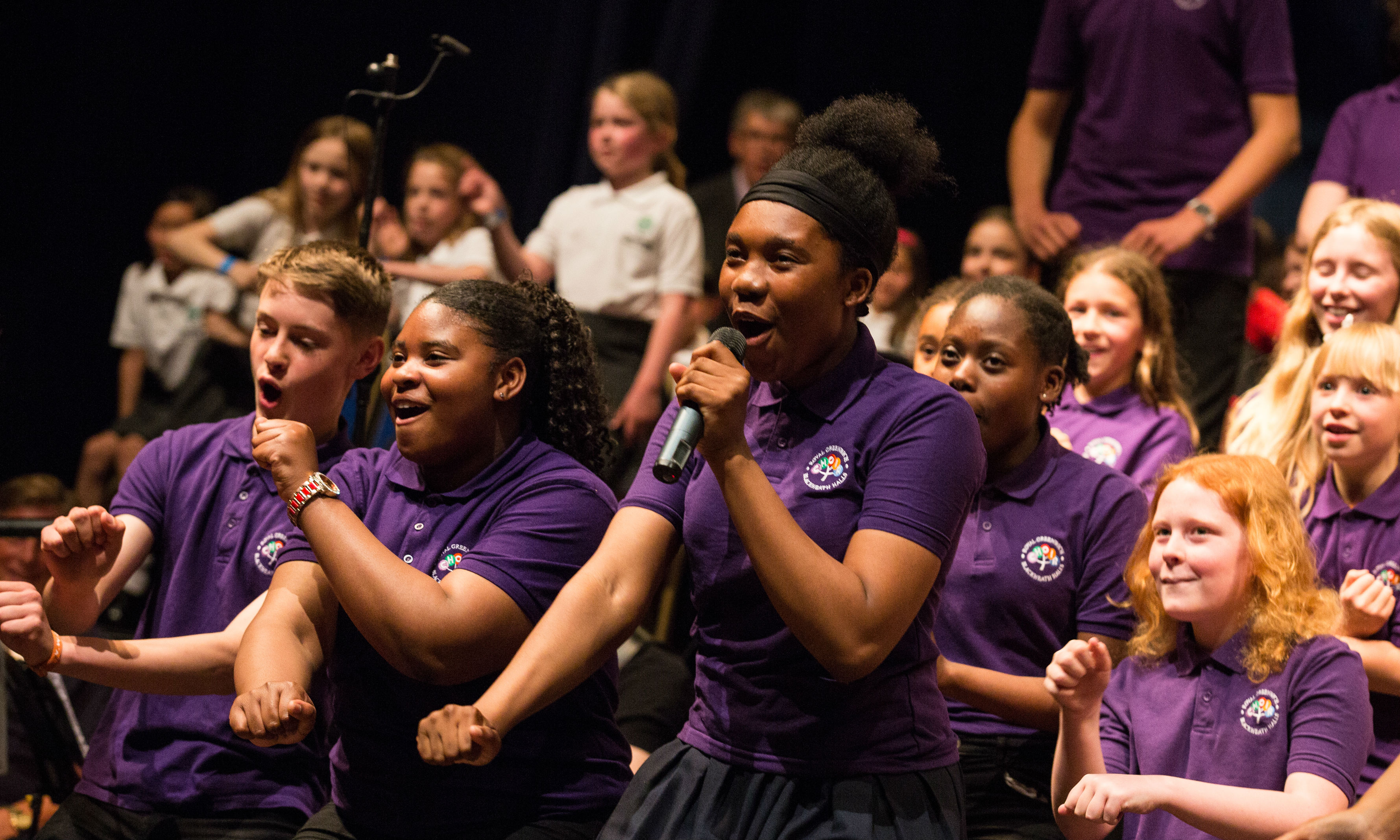 Published: Tuesday, 28th May 2019
Over the course of three nights, The Royal Greenwich Music Hub brought together 26 choirs to celebrate the wonderful singing talent of young people in our borough in the annual Singing Spectacular.
Now in its seventh year, the Singing Spectacular has given the opportunity for over 6,000 children, from diverse backgrounds and abilities, the opportunity to perform alongside professionals in iconic venues across the borough.
Cllr Danny Thorpe, Leader for the Council, attended the event, held in in Blackheath Halls this year, on Tuesday 21 May.
Cllr Thorpe said: "The atmosphere was brilliant and a real credit to the performers, staff, and parents who gave it their all and guaranteed another memorable night. It's fantastic that we can provide the opportunity for such a diverse range of talented young people to perform in such a historic local venue. This inclusive event just keeps getting bigger and I'm already looking forward to next year."
This year, the youth choirs, formed of over 800 children, were joined by the professional groups Gospel Realness and Expressiva.
To find out more about how you can get involved in musical activities in the borough, please visit: royalgreenwich.gov.uk/extracurricular