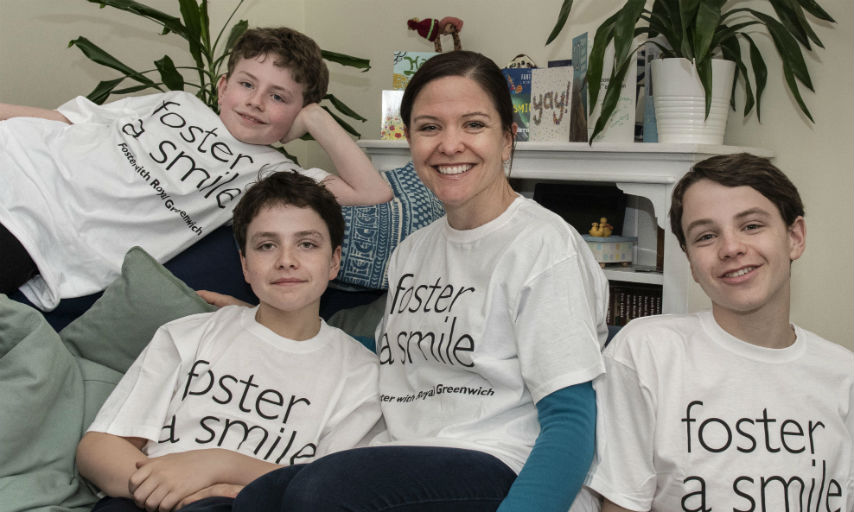 Published: Friday, 10th May 2019
Over the next two weeks, Royal Greenwich is celebrating the diverse range of individuals making a difference in children's and young people's lives through foster care.
Our aim is to encourage more people to become foster carers across the borough during Foster Care Fortnight, from 12 to 26 May.
Becoming a foster carer affords children and young people in care the opportunity to continue to develop within a safe, stable home environment, and it can be a very rewarding experience. Royal Greenwich's foster carers are part of a close network who meet regularly and receive financial support and regular developmental training.
Foster homes for siblings, teenagers and children with disabilities are particularly needed in the borough, as are homes providing short-term respite or support to a parent and child. The borough welcomes carers from different nationalities, ethnicities and all walks of life, and you don't have to be a parent, although experience of caring for a child is useful.
Busting Myths about Foster Care in Royal Greenwich
This year's Foster Care Fortnight theme is 'Change a Future' and Royal Greenwich has joined with foster carers and care leavers to bust some of the myths around fostering, and celebrate the positive change it can bring.
For example, did you know that you can foster from 18 years old in Greenwich (as long as you show yourself to be mature enough)? Or that you don't have to live in our borough to foster for us (as long as you are in a neighbouring borough)?
Could you…foster with Royal Greenwich?
If you have more questions about becoming a foster carer for us, then why not come along to our next fostering information event on 13 June 2019? You can also catch us at different times and places across the borough during Foster Care Fortnight on the following days:
13 May:

The Woolwich Centre Library, 10am - 12pm
Greenwich Maritime Museum, The Great Map on the First Floor, 2 - 4pm

14 May:

General Gordon Square, WoolwichTown Centre, our team will be walking around and engaging with people all morning

16 May:

Blackheath Library, Old Dover Road, 2 - 4pm

22 May:

The Woolwich Centre Library, 10am – 12pm

23 May:

The Greenwich Centre Library, 10am – 12pm.
Don't worry if you can't make these sessions, you can follow the conversation on our social media pages where we will dispel more myths and facts about fostering during the Foster Care Fortnight.
To find out more about fostering with Royal Greenwich, call 0800 052 1499 or visit our fostering website for more information.