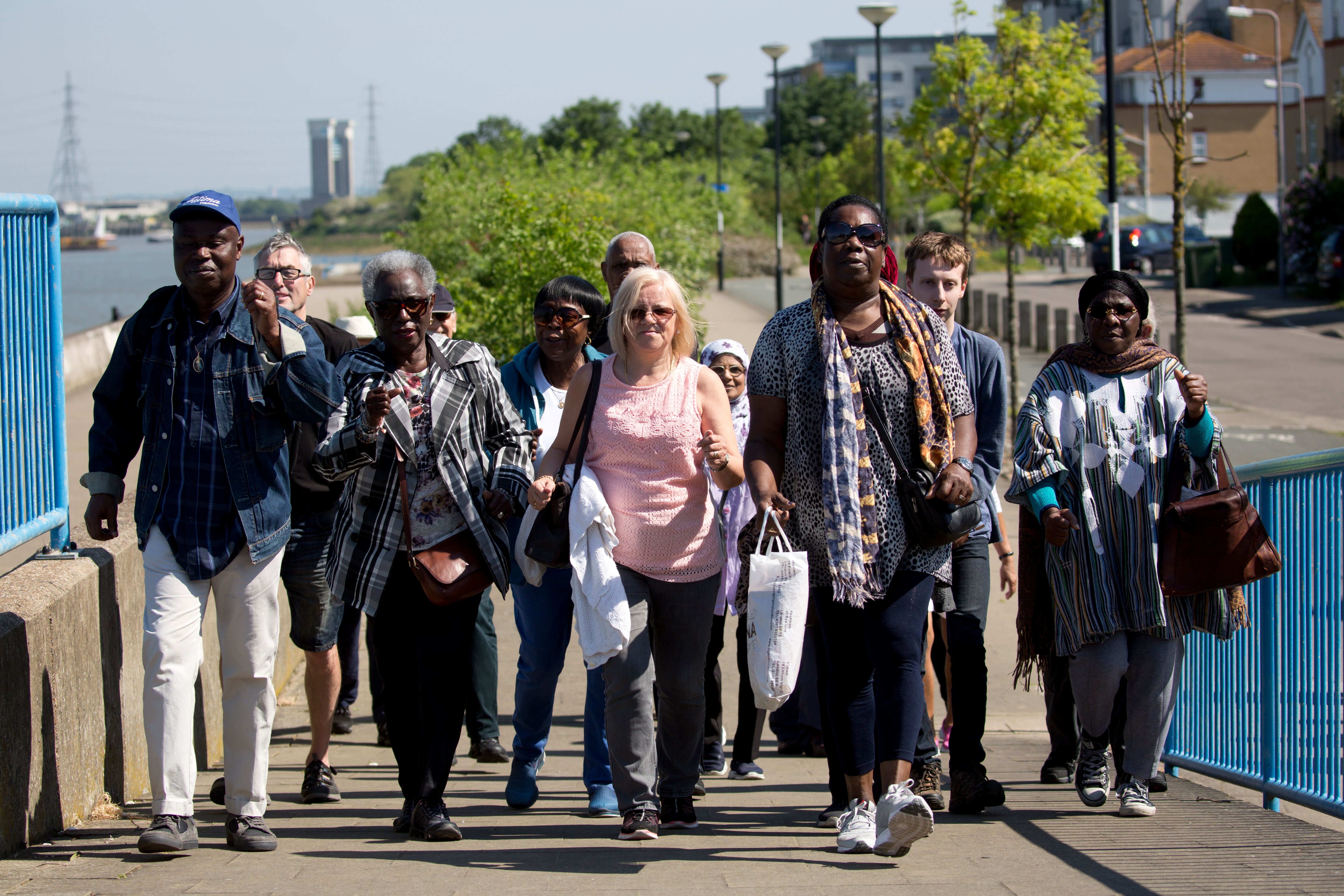 Published: Tuesday, 7th May 2019
May is National Walking Month, so why not seize the opportunity to get outside and explore the sights across our borough.
Walking is a fantastic way to keep active and maintain a healthy heart as it is fun, flexible and free. Sometimes overlooked as a form of exercise, walking briskly can help you build stamina, burn excess calories and make your heart healthier.
The Royal Borough of Greenwich run Greenwich Get Walking, a healthy walks scheme throughout the borough, in partnership with Charlton Athletic Community Trust (CACT). The scheme can connect you with a wide range of free walking opportunities and is a relaxed way to meet people in the local area.
Greenwich Get Walking Walks are free and delivered by experienced guides - a perfect way to meet new people and get more active. There's a walk every day of the week ranging from Oxleas Woods to Mottingham! We hope to see you at one soon.
For the full calendar of Walking Month events, please click here.