Published: Tuesday, 30th April 2019
We've prosecuted a private landowner for neglecting his land.
Mr Hurshal Dhiru Patel was found guilty at Bromley Magistrates Court and fined a total of almost £7,000 in April 2019 for failing to comply with a legal notice that required him to clear up his land.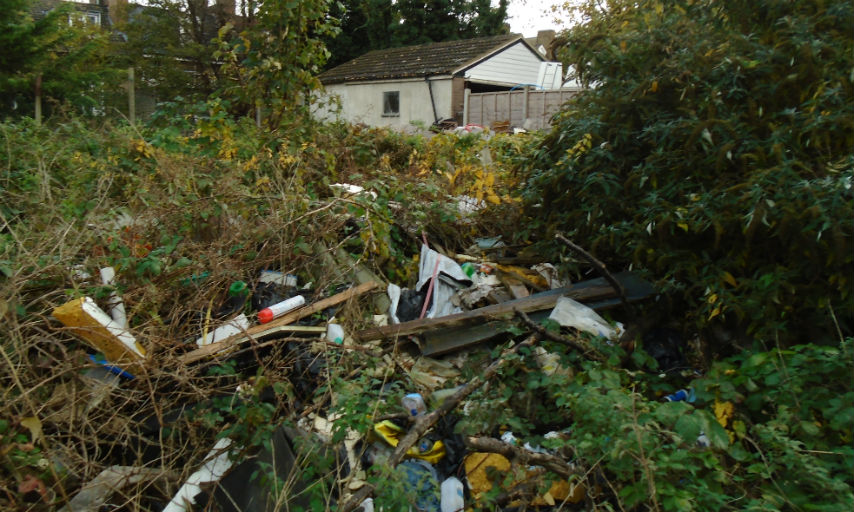 Mr Patel's private land in Vicarage Road
After receiving ongoing complaints from local residents, our council officials went to inspect the piece of land in Vicarage Road, Plumstead and found overgrown shrubs and rubbish including wooden fences, bricks and scrap metal littered around.
Mr Patel, who lives in Shooters Hill, was then issued a warning in June 2018 which required him to remove the waste and make sure his land was kept in good condition. After another inspection, nothing had changed and Mr Patel was issued a community protection notice in July 2018 and ordered to remove all waste and cut and tidy up the overgrown shrubs.
Despite asking us for a quote for the cost of clearing the land, Mr Patel declined this service, claiming that 'he had no money and this was not a priority for him'. He was eventually served with a summons to appear in court for failing to comply with a legal notice.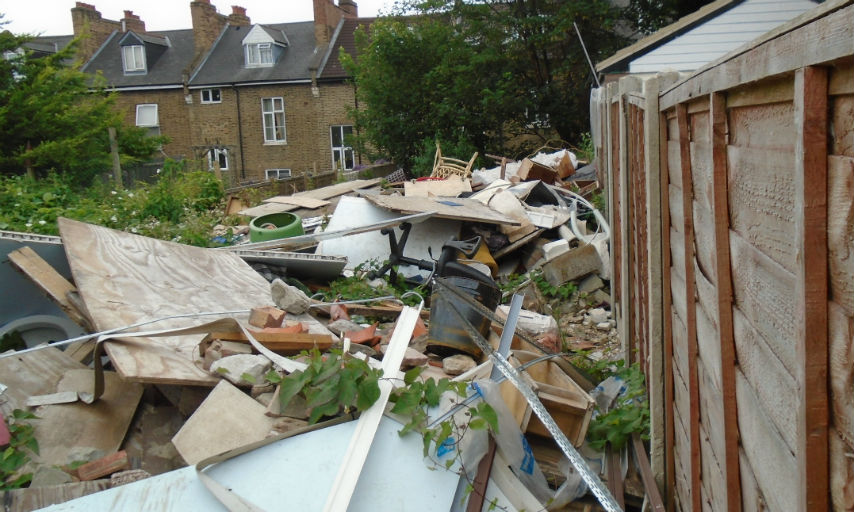 Mr Patel's neglected land.
The land has since been cleared and sold.
Cllr Jackie Smith, Cabinet Member for Community Safety and Integrated Enforcement said:
"Everyone in Royal Greenwich is responsible for keeping the borough clean and that includes private land owners like Mr Patel. His land was in a complete state, he was using it as a tip and this had a detrimental effect on the quality of life of local residents and visitors to the area.
"We are pleased with this prosecution and we will continue to work together with businesses and individuals to ensure the borough is kept tidy, however we will not hesitate to take legal action against anyone who refuses to comply."