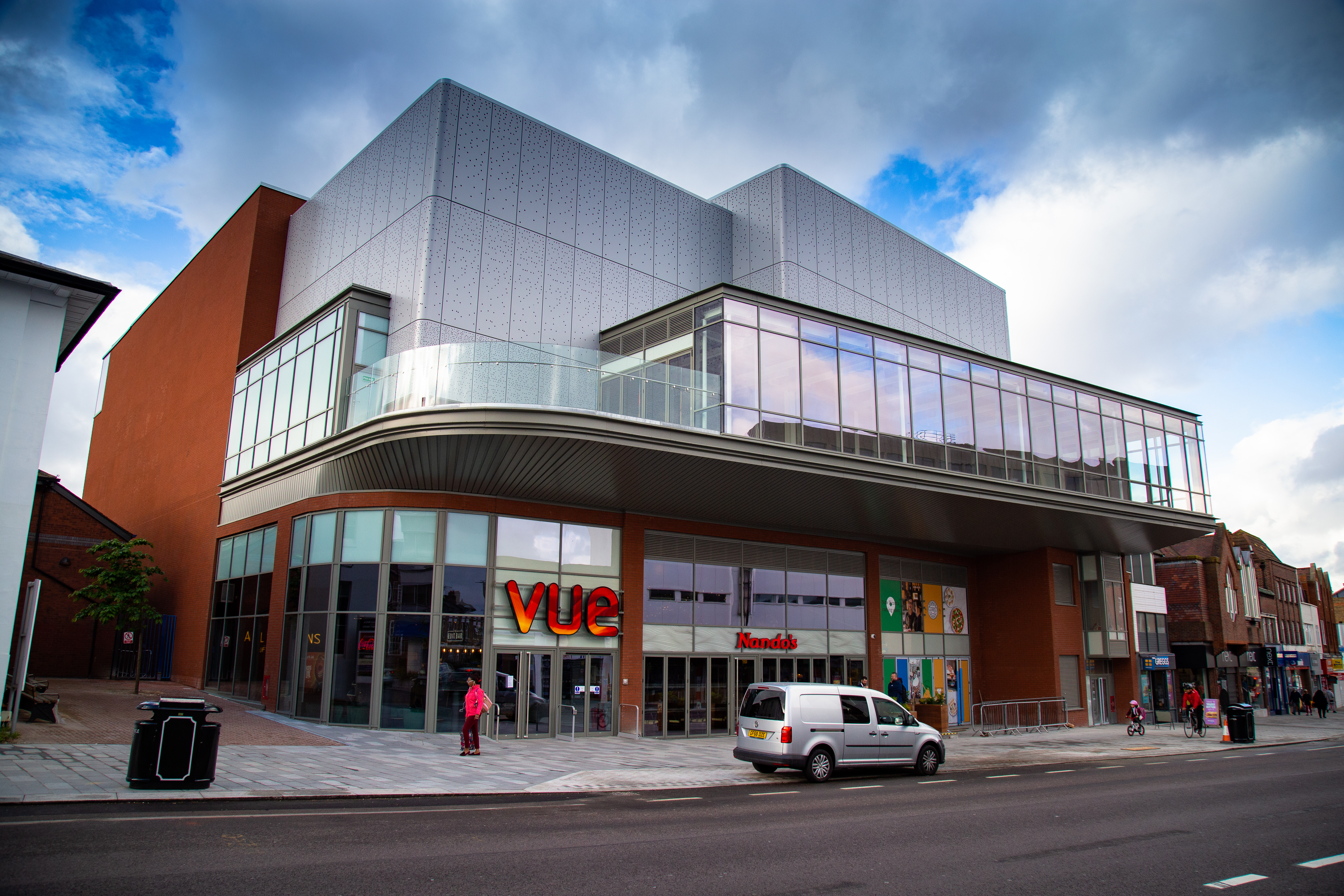 Published: Thursday, 25th April 2019
The hotly anticipated Eltham cinema and restaurant development, made possible by the Royal Borough of Greenwich, was opened to the public on Thursday on 25 April 2019.
At a special premiere event held by the Leader of the Council Cllr Danny Thorpe pupils from local primary schools walked the red carpet dressed as their favourite film characters. They were joined by local stakeholders and other dignitaries who got a sneak peak inside Vue before it officially opened to the public in the afternoon.
To mark the cinema, operated by Vue Entertainment, open, Cllr Danny Thorpe unveiled Hollywood style bronze handprints that were kindly sponsored by Willmott Dixon the main contractor.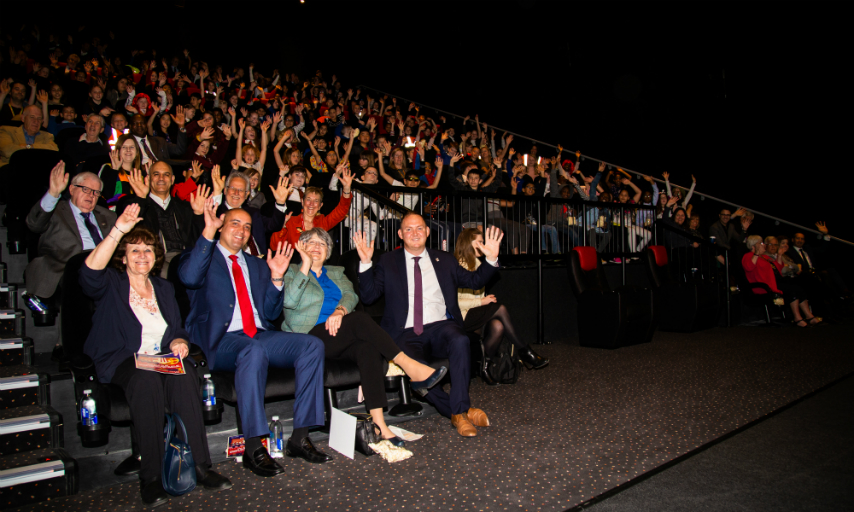 After the speeches the school pupils were treated to popcorn and a special viewing of Wonder Park, a new animated adventure film courtesy of Vue, while local stakeholders were treated to a cheeky complimentary Nando's!
'Such a buzz on the high street'
Cllr Danny Thorpe, Leader of the Council, said:
"I'm delighted that Vue and Nandos have both opened their doors to the public. There has been such a buzz on the high street as the final touches have been happening. There are not many councils who can say they have bought cinema magic back to their town centres, as well as jobs and new restaurants."
Cllr Sizwe James, Cabinet Member for Growth and Strategic Development, said:
"The opening of Vue cinema is the culmination of years of hard work and the icing on the cake following the Council's ambitious regeneration of the High Street. This is Eltham's time to shine as an entertainment destination, increasing the number of visitors and helping to reinvigorate other businesses in the area too."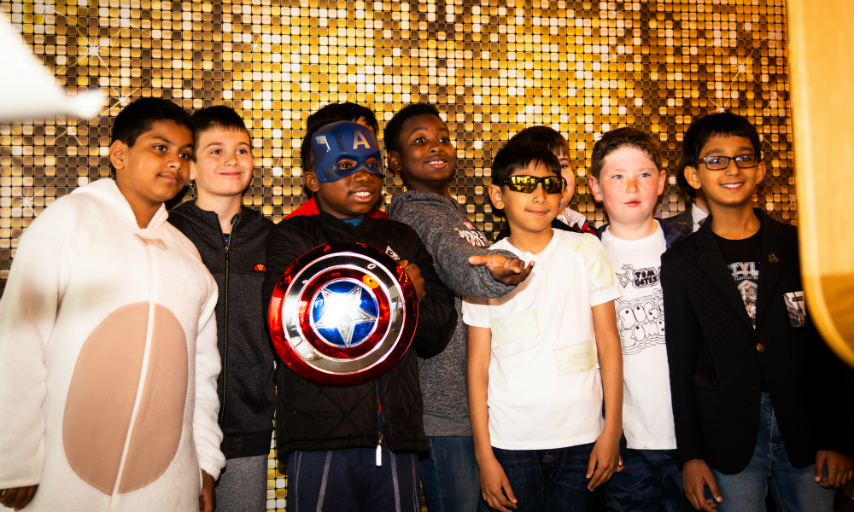 'An exciting new cinema'
Lian Bentley, Vue Eltham's General Manager, commented:
"Eltham is a vibrant town and we're delighted to be opening in a prime location on the high street. We look forward to welcoming customers to enjoy the full Vue experience and introduce them to the very best in big screen entertainment."
Adam Worrall, Director for South London South East of Willmott Dixon, commented:
"It has been great to work in partnership with the Royal Borough of Greenwich on a second project; this time bringing an exciting new cinema to Eltham High Street.
"We understand the importance of this project for local people and are proud to have provided more than 100 apprenticeship weeks across our construction, supply chain and design team, whilst also noting that 60% of the total spend was spent within 10 miles of the cinema.
"We are delighted that the cinema is now officially open and we hope it will be enjoyed by people in the local community with their friends and families for many years to come!"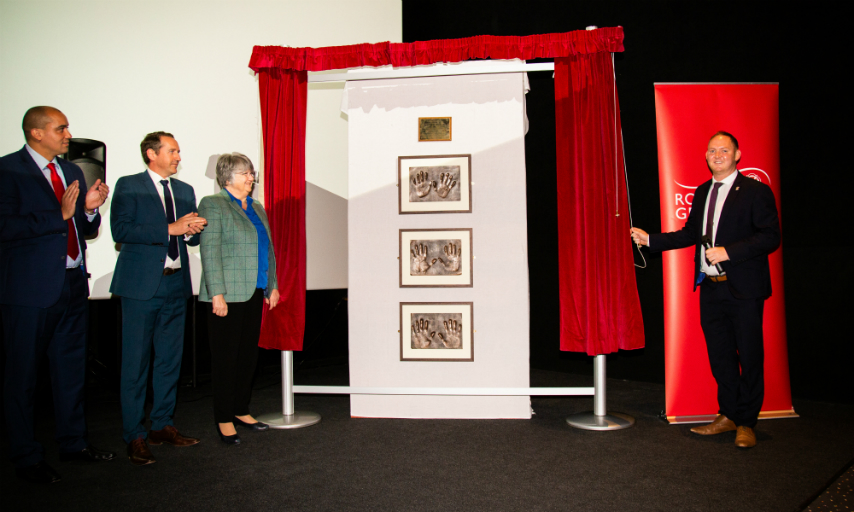 'A thriving centre with a mix of national brands and independent shops'
As part of a Council's masterplan for the town centre, Eltham has benefited from a major £6.6m improvement scheme, primarily funded by Transport for London, which has made it more attractive for people walking and cycling. As part of this work pavements have been significantly widened, trees have been planted, benches have been installed and there are now cycle lanes and a 20mph speed limit.
Eltham is one of the three major town centres in the Royal Borough, along with Greenwich and Woolwich. Historically important as the place where Henry VIII grew up, it is a thriving centre with a mix of national brands and independent shops.
Work is underway on a Sky Café and a pizza restaurant, which will be opening in the coming months.