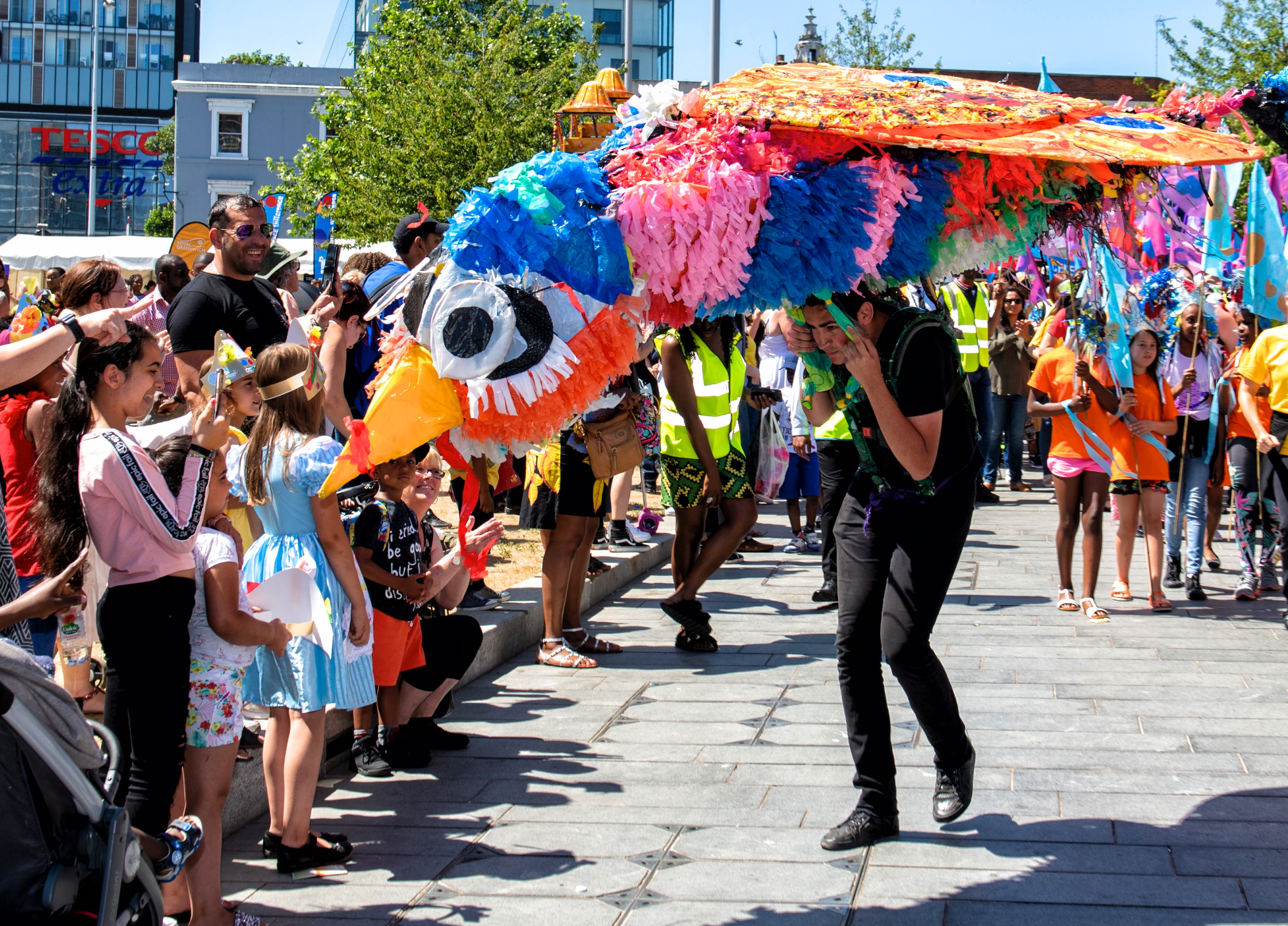 Published: Thursday, 4th April 2019
The Royal Greenwich Get Together and Armed Forces Day will once again be taking over the heart of Woolwich for a fun-filled day on Saturday 29 June.
Following the success of last year's event, which had more than 20,000 visitors, the celebration will be taking place across the whole of Woolwich from General Gordon Square right down to the river.
The event will open with a veterans' parade on the Royal Arsenal leading down to the Armed Forces area and will be followed by an eclectic line up of live music, children's entertainment, an open-air cinema and theatre, circus, arts and crafts, sports activities and workshops. There will also be a carnival-style community parade made up of schools, groups and performers from across the borough as well as artisan street food, bars and a farmers' market.
There are still some spaces available for residents, schools and local groups to take part in the event, either as performers or stall holders. Anyone wishing to do so should express their interest by Sunday 21 April by completing an online application on our website.
The full programme – which will include a well-known headline act alongside a variety local community groups – will be announced shortly.
Councillor Danny Thorpe, Leader of the Royal Borough of Greenwich, said: "Our annual Get Together and Armed Forces Day is fun for all the family. It's one of our biggest events of the year and a chance for our communities to come together and celebrate our rich and diverse culture. We want to showcase the variety of local talent we have here in the borough and encourage residents and community groups to get in touch to take part. We look forward to sharing the full line-up with you soon. You won't want to miss it, so make sure you save the date."
Click here for the latest event updates and to take part in the event.