Published: Monday, 25th March 2019
After receiving a number of complaints about a fly-tipping hotspot on Sewell Road in Abbey Wood, we've caught fly-tippers in the act and hit them with vehicle seizures and fines.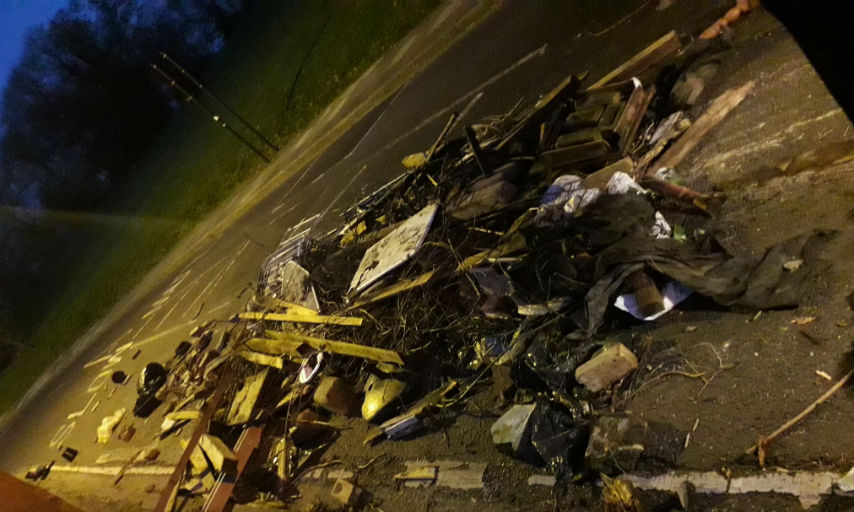 Illegally dumped rubbish in the borough.
With the help of mobile technology, we have gathered evidence against eight vehicles.
In one particular case, a car was used to dump a mattress on Sewell Road which would have cost just £10 to dispose of, but instead the registered keeper has paid £640 in costs after her vehicle was seized in Bexley.
Another vehicle, a white Ford Transit van, was also caught fly-tipping on Sewell Road and has been seized after our joint operation with Plumstead Police as part of Operation Stop It! The owner has 15 days to make a claim before the vehicle is sold or disposed of.
In the past 12 months, our different services have pooled their resources to ensure we're taking a tough approach against these offences. We have also been supported by the Metropolitan Police under Operation Stop It!, to clamp down on fly-tipping across the borough. For the year 2018/19, the borough has seen a 47 per cent reduction in the number of reported fly-tips in comparison to 2017/18.
Cllr Jackie Smith, Cabinet Member for Community Safety and Integrated Enforcement said: "We want to ensure our borough is kept clean and tidy and everyone has a part to play in this. There is absolutely no excuse for dumping rubbish illegally.
"We take a zero tolerance approach to dealing with environmental crime like fly-tipping, and there will be consequences for anyone who is caught committing a crime against the environment in our borough."
To report an environmental crime, please visit https://fix.royalgreenwich.gov.uk/.