Published: Tuesday, 5th March 2019
We are partnering with the new Ikea store in Greenwich to upcycle old products to create wild homes for local wildlife
The 'Wild Homes for Wildlife' initiative has been launched at the new fully sustainable store, which is committed to having a positive impact on the local environment.
Items such as chairs, tables and kitchen worktops from the re-use and recycle area in Ikea have been transformed into liveable spaces for local wildlife including bees, birds, bats and insects.
The scheme was launched by a visit from year six pupils from Ealdham School in Eltham, and Cllr Miranda Williams, who got to explore some of the homes and learn more about the animals that inhabit Sutcliffe Park.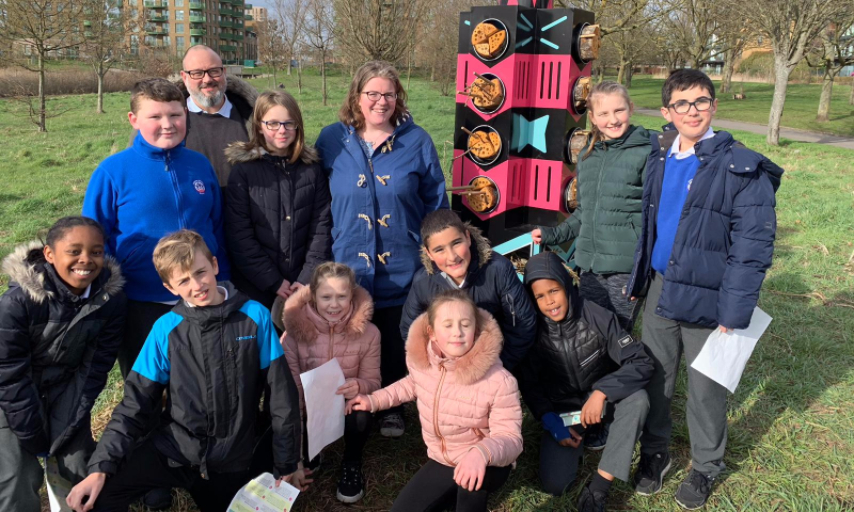 Cllr Miranda Williams and pupils from Ealdham Primary School
Cllr Miranda Williams, Cabinet Member for Culture, Leisure and the Third Sector, said:
"This is a fantastic scheme which not only increases biodiversity in our parks but also promotes recycling.
"I'm very pleased IKEA have come on board, reinforcing their commitment to being a fully sustainable store."