Published: Thursday, 14th February 2019
The new IKEA store in Greenwich has hired 270 residents from across the borough, with locals representing more than 60% of new employees.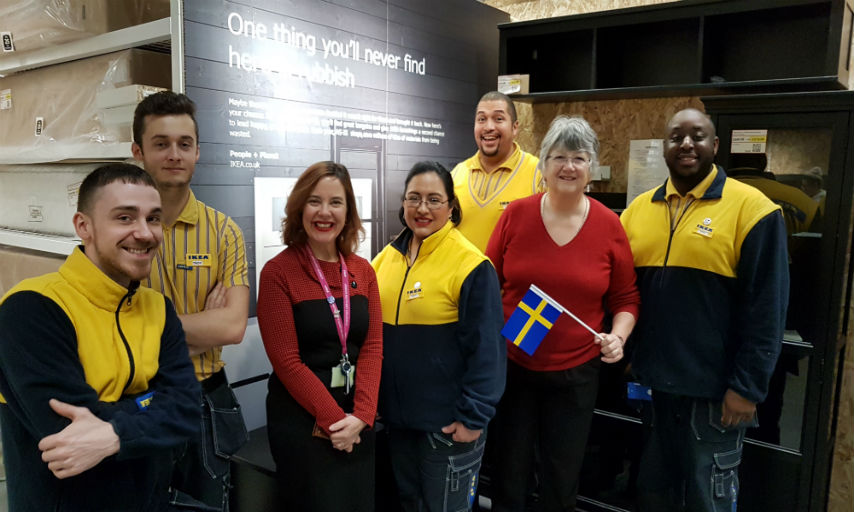 Cllr Denise Hyland, Lisa Stubbs from Lewisham South East Colleges and IKEA employees recruited through GLLaB
Our employment service, Greenwich Local Labour and Business (GLLaB), provides local residents with training and local job opportunities, and we worked in partnership with IKEA; together we held recruitment roadshows across the borough - attended by almost 1,500 local residents - and delivered pre-employment training to over 200 locals.
The store has employed more than 350 people from across Greenwich and neighbouring boroughs, with 270 local residents in Greenwich accounting for more than 60 per cent of new employees.
Cllr Denise Hyland, Cabinet Member for Economy, Skills and Apprenticeships said: "GLLaB is committed to supporting more residents into employment and we've been working with IKEA to ring-fence jobs for locals, so we're very pleased that more than 60 per cent of their new staff live in the borough."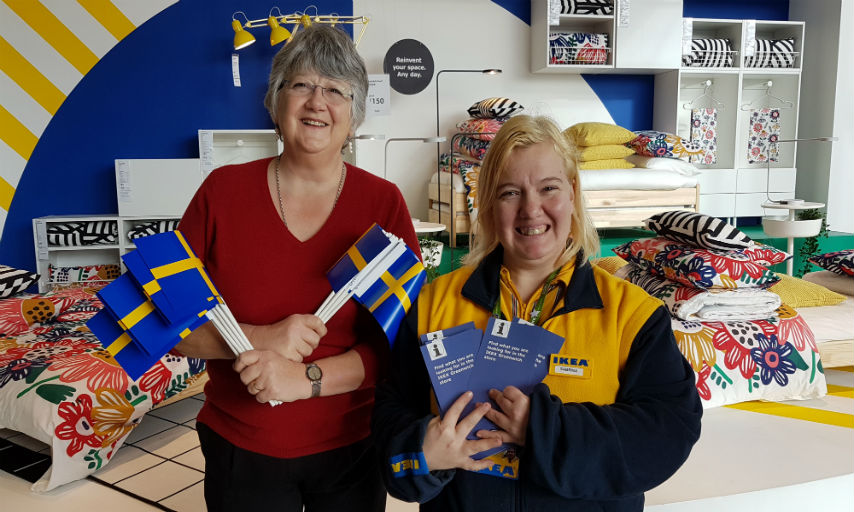 Cllr Denise Hyland and Sabrina, a Woolwich local employed through GLLaB
GLLaB to be employed
Sik Li, who lives in Blackheath, initially joined a GLLaB project to receive support to improve his CV. Through his involvement with GLLaB he learnt about the IKEA job opportunities available, and after attending the pre-employment training which was delivered in partnership with London South East Colleges, he went on to successfully land a job as a Kitchen Planner.
Sik said: "Since I retired from nursing and took a year off, it was always my plan that I wanted to work again but I wanted to do something new and part time only. I also preferred to work locally so I would not need to spend time commuting. The opening of my local IKEA in Greenwich was a perfect opportunity for me.
"I found the two week's pre- employment course very helpful. It prepared me for a sector I knew nothing about. Without it, I probably wouldn't have done as well in the assessment process and eventually got offered a job."
Gillian Justice, HR Manager at IKEA Greenwich, said: "IKEA Greenwich is committed to being a good neighbour and making a positive contribution to the local community. Recruiting from the local area is fundamental to achieving this, ensuring we create good jobs for local people who are all paid the real Living Wage (as determined by the Living Wage Foundation). Our partnership with GLLaB has really helped us to be successful in this and we look forward to continuing our work together in the near future."